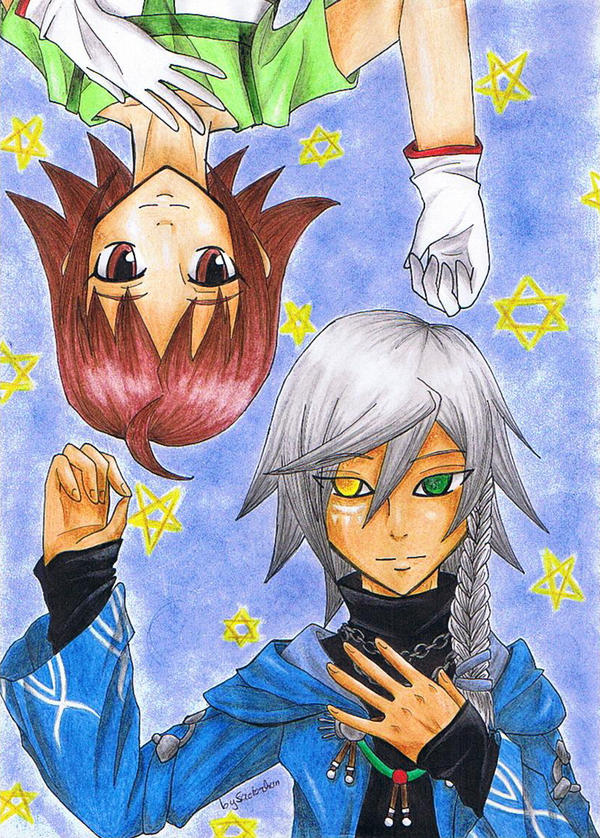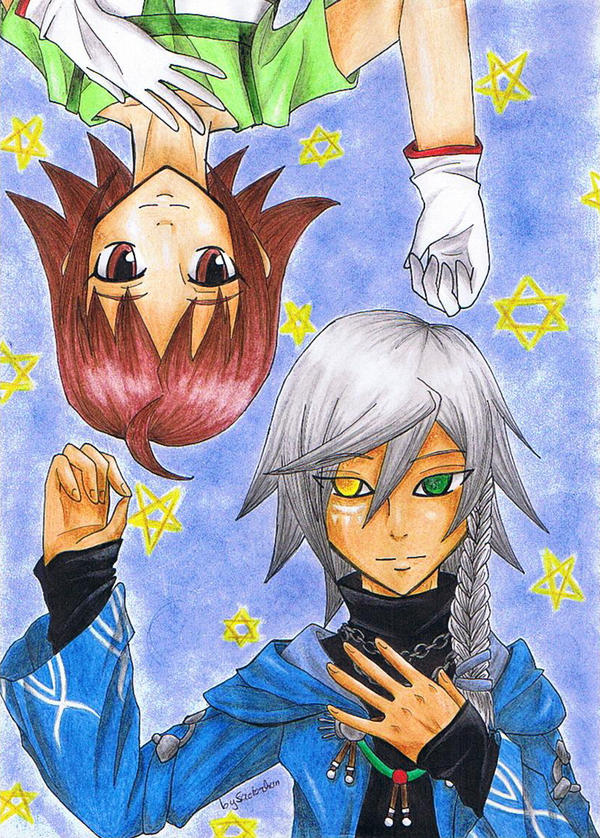 Watch
Wizard/Gale X Akari (or was it Hikari? I don't know >3<' )
I drew the Tree of Tranquility heroine 'cause I couldn't draw the Animal March one Dx Don't know why...
Aaagh, I want this game! Dx The story, the bachelors, the characters.... EVERYTHING is sooooo great and cool *Q* Wanna have~

But... even if Harvest Moon Wakuwaku Animal March/Animal Parade would be released in Germany... I couldn't play it 'cause I don't own a Wii and will probably never own one TT__TT *cries*
(The bachelors in this game are soooo cute Q_Q Especially Wizard/Gale, Gill (XD" Now that I know Pandora Hearts... I can't take him serious anymore v.v' ), Julius, the Harvest King (!!!) and Chase <333 But Luke and Toby are cool, too.... Awww, so many cute guys Q///Q ) ...But I'd marry Wizard XD I usually lke the special bachelors the most XD" (-> Skye, Shea, Wizard...)
Okay, I don't like the heroine that much, but... she's better than Jill/Pony Dx *maaah*
The best thing about this game is the Dating-sytem. You can actually date the guys before you propse to them XDDD FINALLY! Also, you get a love confession from them <333333 Cuuuuute!
....And you can have a Panda as a pet <33333333
And you can have two children~
..........This game is sooooooooooo great O///O
....Okay °XD I'll end here before I totally freak out *coughcough*
Bye~

Saoto-chan/O.K.