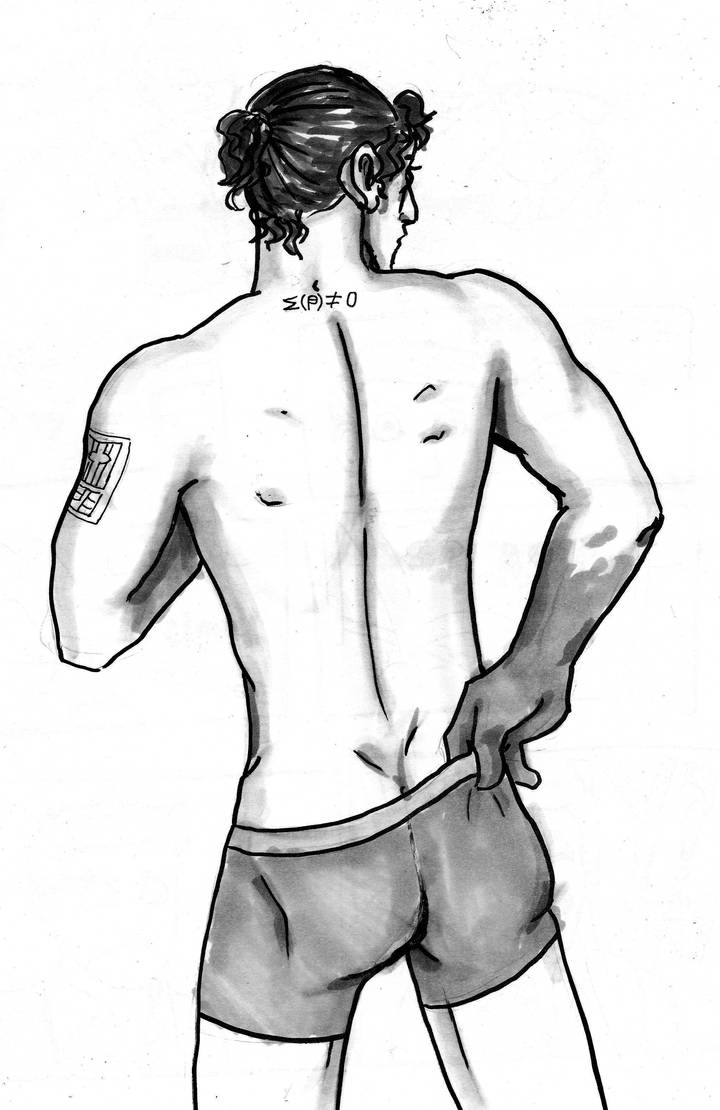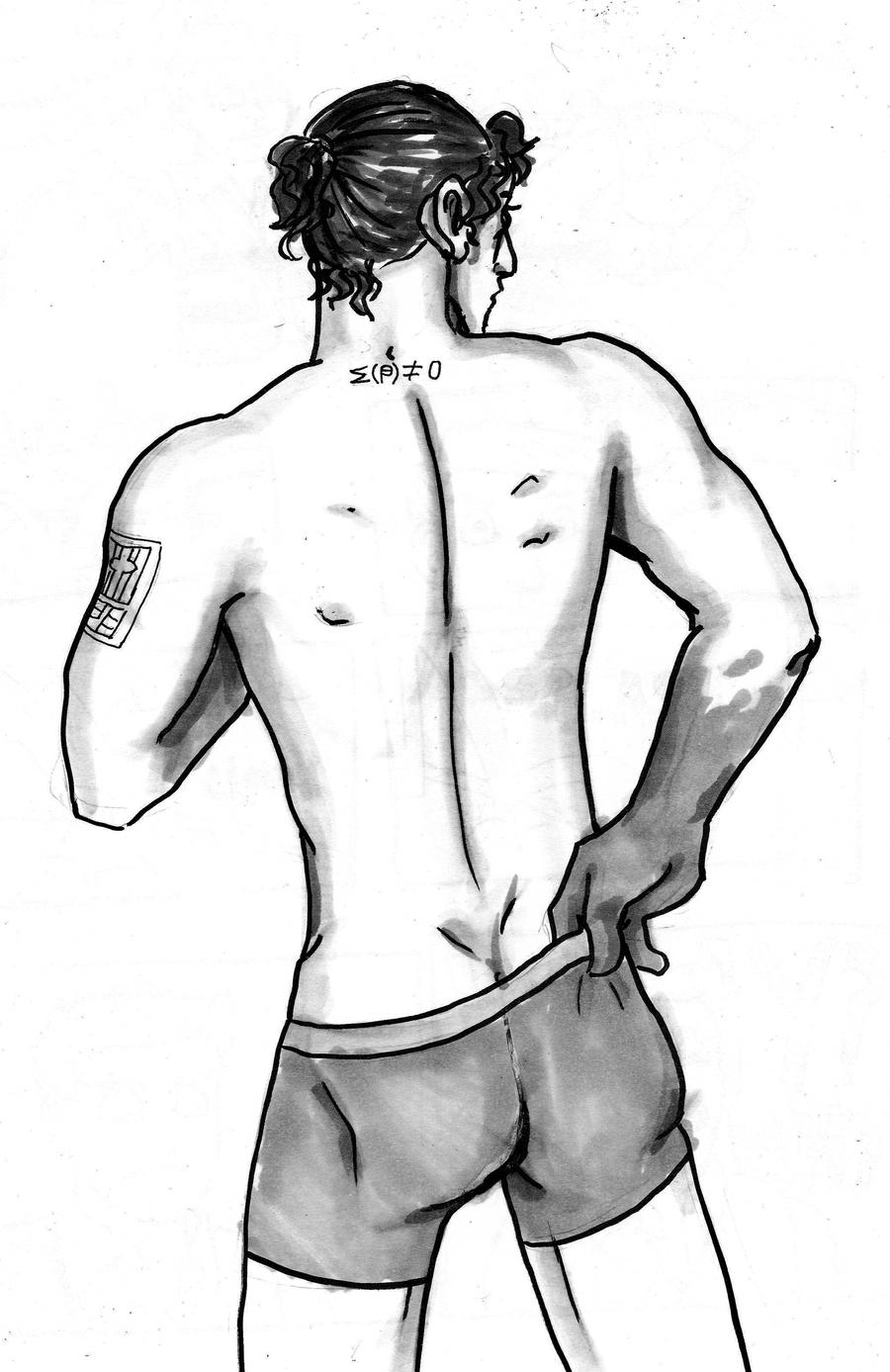 Watch
Hnnngh I can't stop drawing the backs of muscular men. Can't stop, won't stop, what's the difference, I just like backs. Especially on muscular men.
This particular muscular man is a character of mine, going by the name of Banjax, from an ongoing sci-fi story I got going on with ~
CurCur
(even though we haven't actually gotten around to him yet...)
He's a freelance engineer/technician and when he was younger he was in a chemical accident of some sort; his hands and arms up to his elbows were discoloured and the skin hardened. He can still sense things with his hands, but he seldom uses gloves when he works.
Um, spoilers but at some point Roy
[link]
will fall head over heels for this man.
This is a big deal. Banjax doesn't give a shit.


Reply

I also LOVE drawing muscular backs

So (although it took me forever to comment ;_____; ).. I squee'd seeing this. Naturally. 8]
Nice job on the angle here, I never get this right when I try it. <3
My inner child also wants to say 'BUTT! ♥' /inner child-
I am mature. Oh yes.
Reply
It's OK to comment late, I don't mind at all!

(muscular backs are the best...)
Thank you, the angle came around accidentally. I don't know, I like twisting people about a little

Oooh let me tell you about that butt. My first try made it all too rounded and I was like: No, he cannot have that nice a back AND that round and perky a butt. Let's tone it down a bit.
Not that much of a bit, obviously

Reply