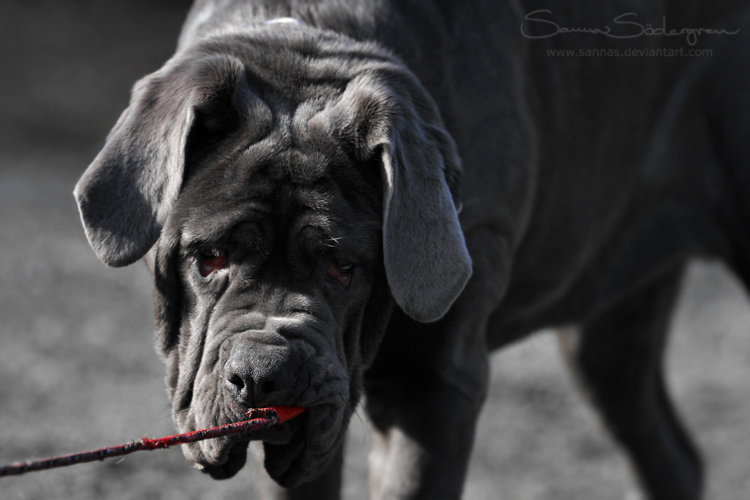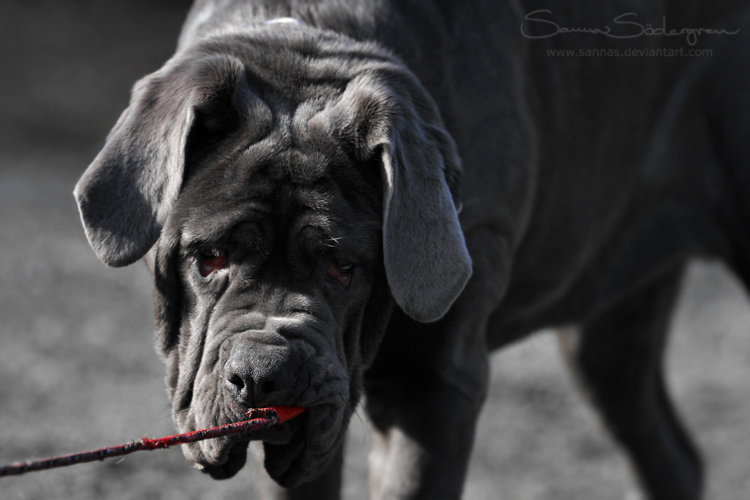 Watch
This beautiful girl was called Gråtass, that's Greypaw in english.
She passed away young due to acute illness. She was deeply loved and admired by her wonderful owner and friend.
It was very sad... It still hurts to think that she's not here anymore.

She was a true gem!

Breed: Mastino Napoletano / Neapolitan Mastiff

She was truly a magnificent dog. It's a shame she had to pass away and I'm sure she will be dearly missed.
Reply

I am so sorry.

Reply

Sorry to her she passed on. Though her eyes look quite bad....
Reply


Loose eye rims but that's it. Her eyes were good. She still had a lot of growing to do so her head would have filled out and the lose eye rims would have become more firm as her skull widened (same thing happened to my own Zodd - he had very loose eye rims as a pup).
And the angle of the photo makes it look worse I think.
Reply

Very sorry to hear about her passing. She was very beautiful.
Reply


Aw, sorry to hear that. Neapolitans are beautiful dogs.
Reply

Det är en fruktansvärt fin bild, en underbar hyllning till henne. Vila i frid Gråtass.

Reply

That's so sad, i feel bad for all who knew her and loved her D:
Reply