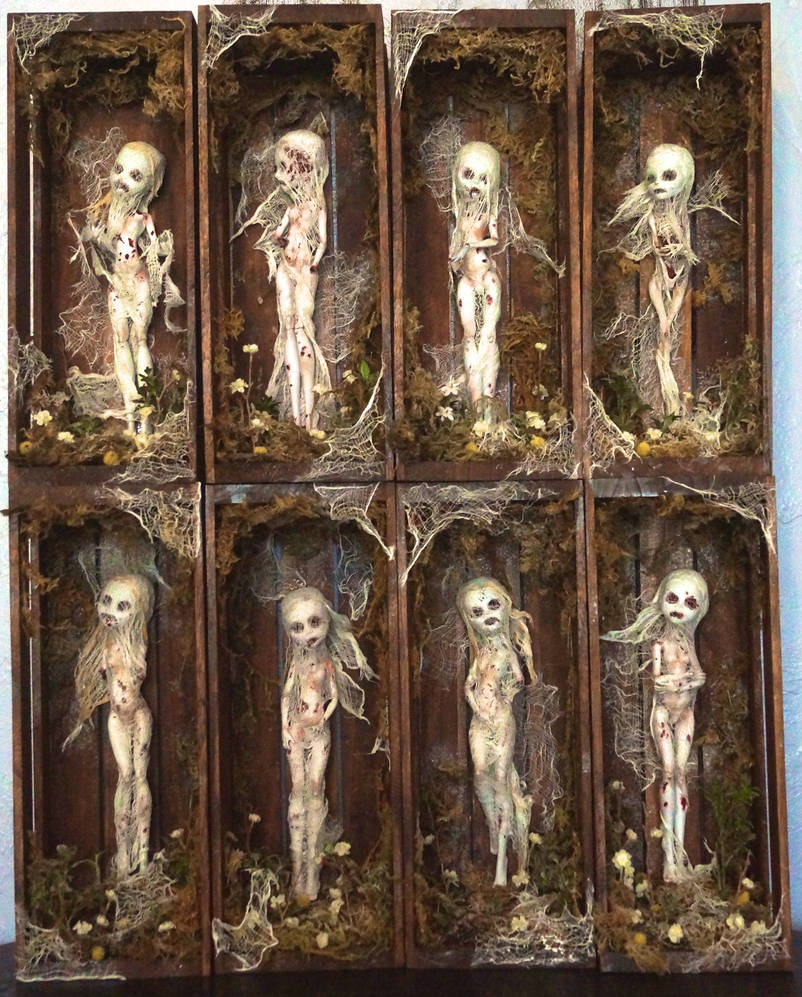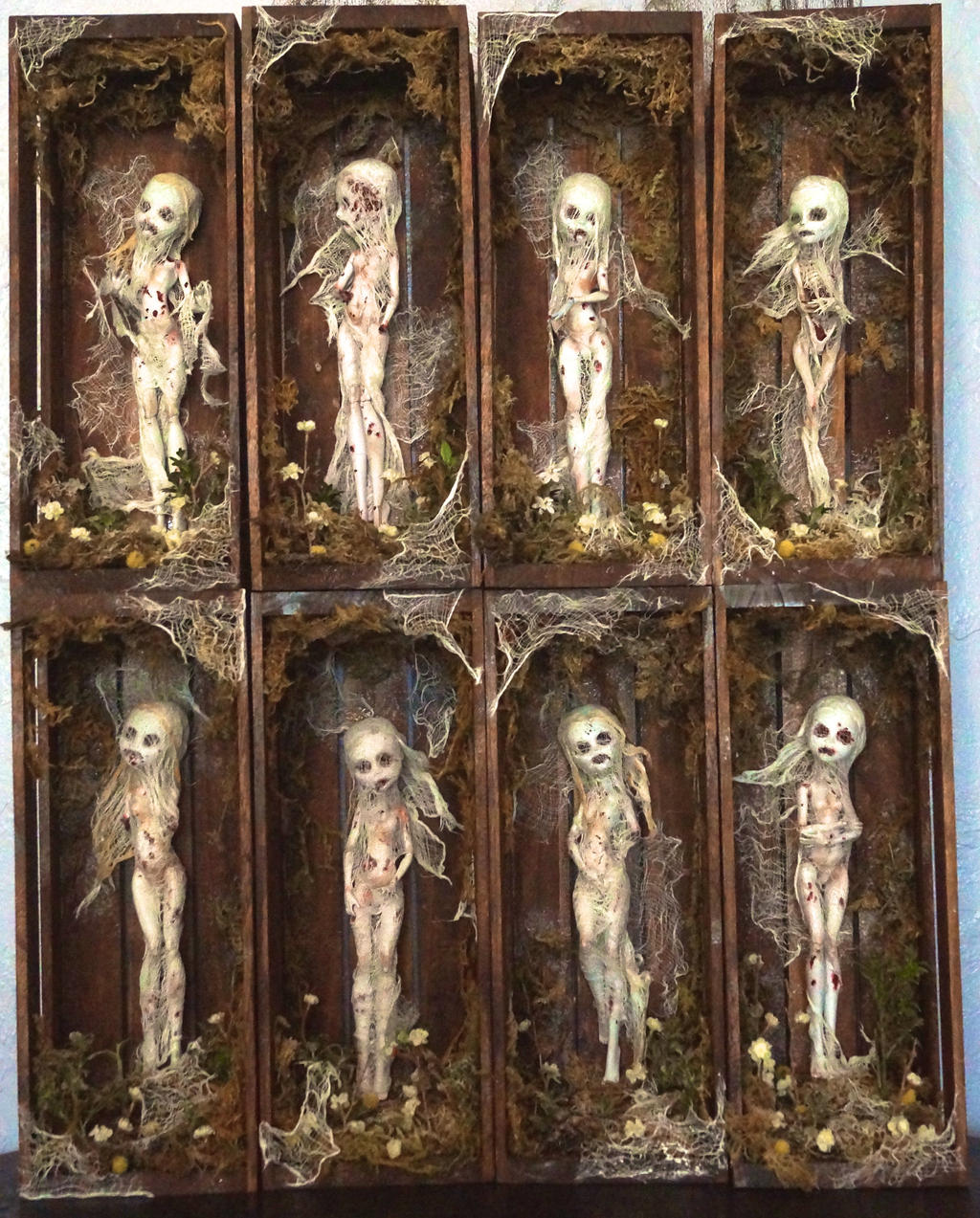 Watch
This is a custom MonsterHigh Doll.
This is my second attempt at Monster High Modding. This time I tried my hand at doing 8 dolls at time. All assorted female dolls. My apologies for not know the names of each one.
The boxes, moss, and plants were all bought from a craft store and glued in place as best I could. Wood is varnished a darker tone of wood for mood.
The webbing on the body and box is cheese cloth soaked and dried in a watered down Glue solution. When dried it gets very solid and un-moveable.
===============
There are 8 dolls it total that I am hoping to put up for sale on Etsy very soon. Look for their listing soon!
www.etsy.com/shop/Honigschmidt…
===============