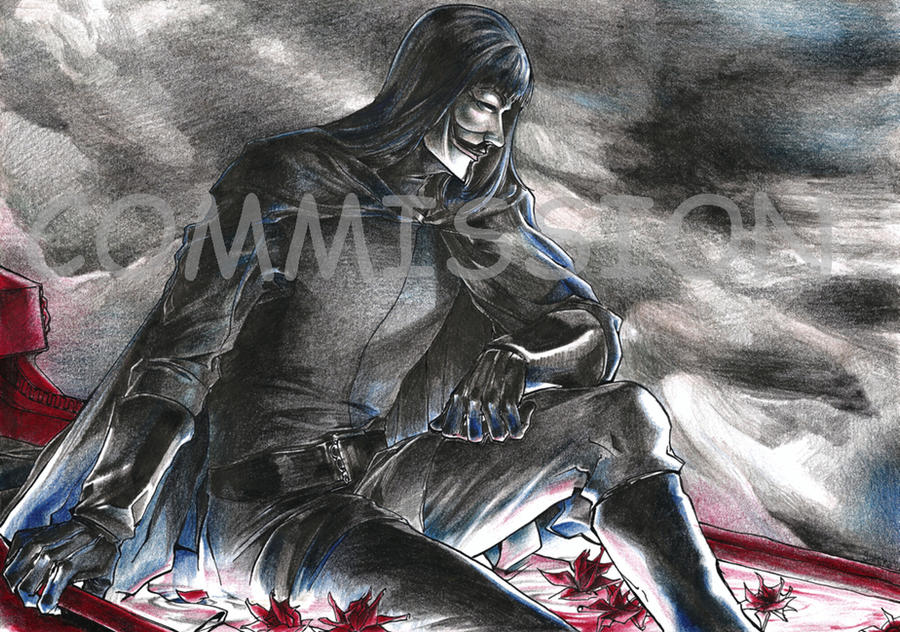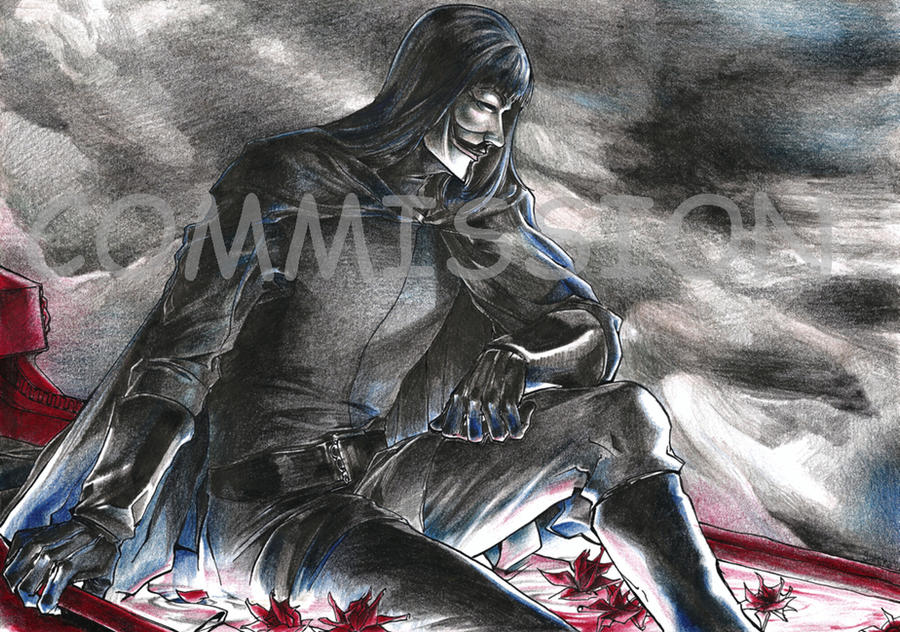 Watch
My first commission. V for Vendetta.
I asked the requester for a song, she likes (or wants the mood of it in picture.)
This is the song:
What else is there
(the lyris are like written for him o_o)
"V's isolation - like he is a boat adrift on the ocean at night"
I did my best to acchieve it. 3 days, pencil, colorpencil, watercolorpencil and inked lines. Format A4
S