Journal Entry:
Sat May 28, 2016, 7:06 PM
So my partner had to go to the hospital and has been presented with a huge bill. One which is literally multiple times what I'm going to be making over the summer. So...all the commission money I make for the next few weeks is going towards helping them out.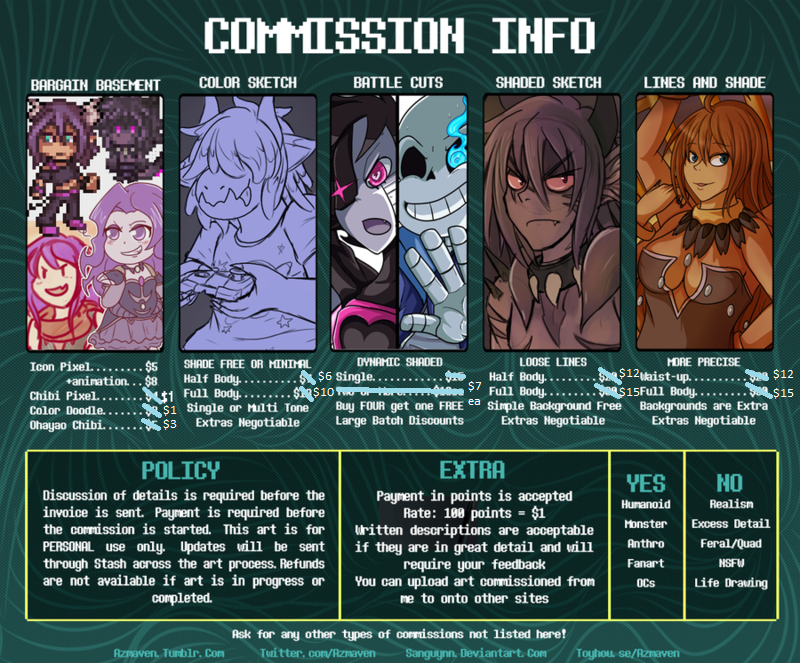 Here are my commissions.
And here is my YCH. I'm actually going to reduce it to $20, with $15 for unshaded!
You can also commission them for some of their art too, as detailed in this post:
brorotica.tumblr.com/post/1399…
Please help me help them, guys <3 I'd really appreciate it!
------------------------
Journal CSS made by
caybeach
Brushes by
gvalkyrie
Watching: AFV
Playing: Waste of Space
Drinking: Slimfast