---
---
This interview was conducted as part of the deviantART Staff Appreciation Week by
TimberClipse
, but he unfortunately is away and could not post it. Wish him well!

What kind of art do you prefer and why?
I think I have a particular affinity for photography. I love shots of nature especially. Show me a photo of an open field and a barn and I melt. Though I must say, whenever I'm browsing through the Daily Deviations, I'm generally amazed by everything, regardless of the medium.
What is your favorite thing about the COMMUNITY on deviantART?
The community IS my favorite thing about deviantART. I don't think I could just pick one thing about it. I love how supportive it is. There really is nothing like it.
What's your greatest memory from your time as a staff member?
There's so many! One of my favorites was definitely the 10th BirthdAy Bash last year, but more recently, I would say the opportunity to attend San Diego Comic-Con. Artists' Alley was dominated by amazing deviantART artists, some of which I had been following since I first joined the site. We gave away deviantART swag to all the artists and it was so awesome to see the excitement on their faces.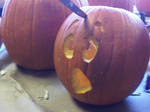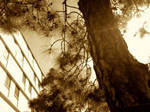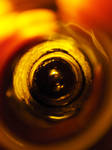 If you would resurrect any artist of the past, who would it be (and maybe why?) ?
I think we'd all like to know what Da Vinci would think of deviantART, right?
What color would you remove from the rainbow?
But they're all so pretty. I don't think I'd remove any, but I'd combine indigo and violet. There's no need to them to be separate colors. We can call it…indolet!
Is there any deviant on dA who you just couldn't live without?
There's plenty! But deviation wise, I'd have to say I couldn't live without ohioDeviants. I find so many amazing pieces of art through that group that remind me of home.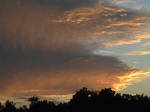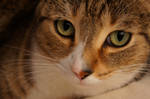 Do you have a favorite art piece in your gallery?
I would say this one:
It's something that I didn't even mean to take and probably couldn't recreate if I tried. But I thought it came out interesting and it's the only Print I've ever sold.
What does your dA username mean and why?
It doesn't mean much to me. When I see it, I think to myself, "Wow, 14 year old self…poor choice." I made this account when I was 14, and modeled it after Toki-chinko, who made up a cute fake name. I thought that was standard protocol when creating a username. Then I saw people who actually had clever names and wished I would have done the same. Anymore, if someone in real life asks me what my username is, I say it's complicated.
What is the best number in the world?
12.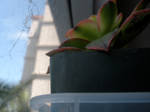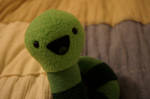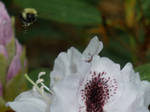 fourteenthstar, Moonbeam13 and mattdanna walk into a bar you are at... Who do you buy a drink?
All of the above!
Is 2012 the end of the world?
Nope. October 21, 2011.
Thanks so much Toby! Is there anything else you want to tell us?
Thanks for putting on this event and to TimberClipse for the interview! We appreciate the support, but it's really all about the community and the deviants. Thank you to everyone for joining in the community spirit and supporting each other!
---
Everyone send
Ayame-Kenoshi
some love, thank you!

Previous Interviews:

August 8th: Moonbeam13
August 9th: damphyr
August 10th: aunjuli


Please watch
StaffAppreciation
if you're interested in staying up-to-date!