Previous Issues:
Welcome to the third issue of my weekly article,
Penciled In
!
The purpose of my article is to bring together pieces of artwork from the Traditional gallery for artists who are interested in those media. In doing so, I hope to bring exposure to artists who might be lacking in it, and I would like to provide a platform of inspiration for other traditional artists! I haven't been able to find any articles of this nature, but if you know of any and would like me to link to them, I will!
I have decided to feature traditional art groups and contests, as well. I think that this will help traditional artists network their art or find resources to improve.



















To Suggest an Artist's Work:
Please send me a
note
with the
subject
as
Penciled In Suggestion
. It would be best if you could send me the
:thumb:
code in the note, as well!
If you have multiple pieces from one artist, I will be happy to feature them. I don't want to give one artist too much exposure compared to others, so I will only feature up to three pieces, and I will only feature them
once every three issues
.
If you don't want me to include that you suggested the deviation, please say so. If not, I will say that you were the suggester.



















Featured Deviant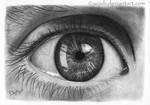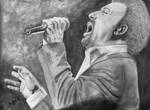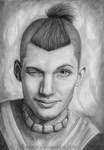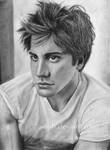 ---
Features
BenHeine
Suggested by darkmeridian13
HerEvilGothMajesty
:thumb138838441::thumb78481210::thumb125674991:
ChaoticRabbit
:thumb183100013::thumb193663297::thumb192753158:
freefallofafeather
ANIdiPodichi
PriscillaMachado
AnoukvanderMeer
---

Traditional Art Groups & Contests
Contests:
LONELINESS
fav.me/n140680
The contest theme is Loneliness. It's a feeling that most of us can relate to. So Im asking you to picture it in any way you like may it be metaphorical, conceptual, actual, surreal - however you like.
The artwork will be judged in concept, technique, aesthetic, originality, execution and most important: feeling, it must reflect the feeling of Loneliness.
The prizes for this contest are awesome! I suggest you check it out.

Deadline:
March 12th, 2011
Specifications:
All media
Prizes:
daisukekuroneko.deviantart.com…
---
MONOCHROME
fav.me/n140438
A unique contest with an interesting theme.
Deadline:
February 11th, 2011
Specifications:
All media
Prizes:
bloodpromiser.deviantart.com/j…


















I hope that this news article is starting to become more helpful to you.

I don't want to write something that's useless, which is why I'm trying to expand it. But, please
remember: it can only continue if I receive suggestions.
They only take a few minutes, and the artists always appreciate helping their exposure!

Thanks,
SanguineEpitaph
!