Stunning Digital Painting Vol. 3
Hello hello everybody, how'yal doing ? In here so far so good, waiting for the snow to fall so we get to miss school for a WEEK !


But anyway, Im here to give you another article featuring some simply stunning Digital Painting. I dno why, I see loads of Photography news article but the Digital Art section is slacking

(not that I have anything against Photography, I

it) So here I am bringing you Stunning Digital Painting Vol. 3
Enjoy!































:thumb107975614:
:thumb107868747:
:thumb107857647:
:thumb107775794:
:thumb108825360:
:thumb108925261:
:thumb108948088: :thumb87429270:
:thumb109189067:
:thumb85909606:
:thumb109378560: :thumb109378743:
:thumb109635837:
:thumb109666539:
:thumb109766329:
:thumb110057344:
:thumb109981053:
:thumb98861942:
:thumb110425804:
:thumb110616718: :thumb110605307: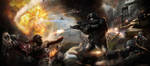 :thumb111005883:
:thumb110982975: :thumb110975914:































And that is it, approximately 100 stunning pictures featured right here ! Hope you enjoyed it and maybe a little

!

Be sure to check out all them pieces and have a lovely day

Thank you very much,
Sangiev
,