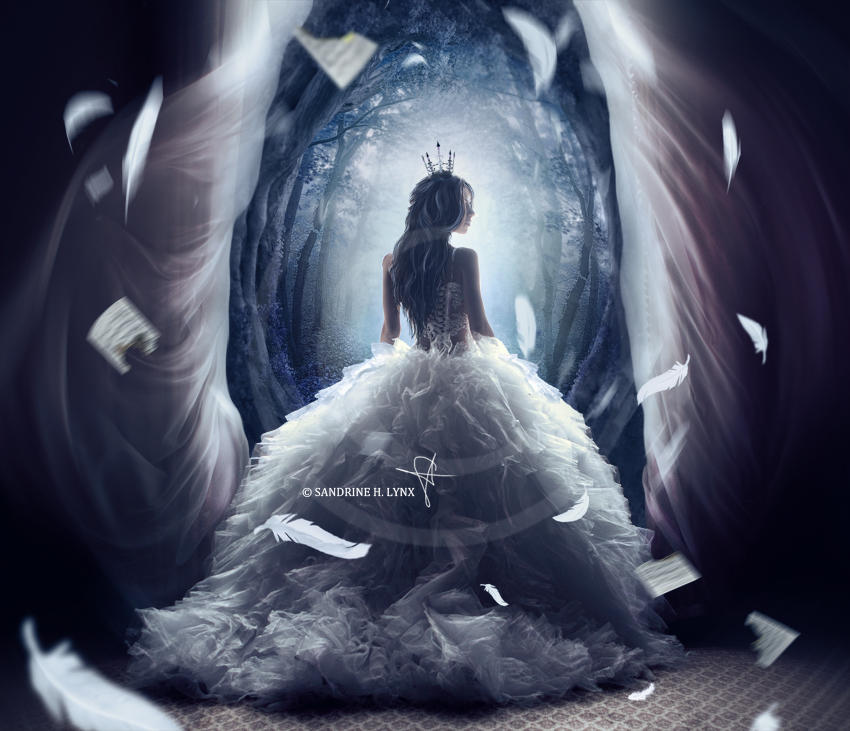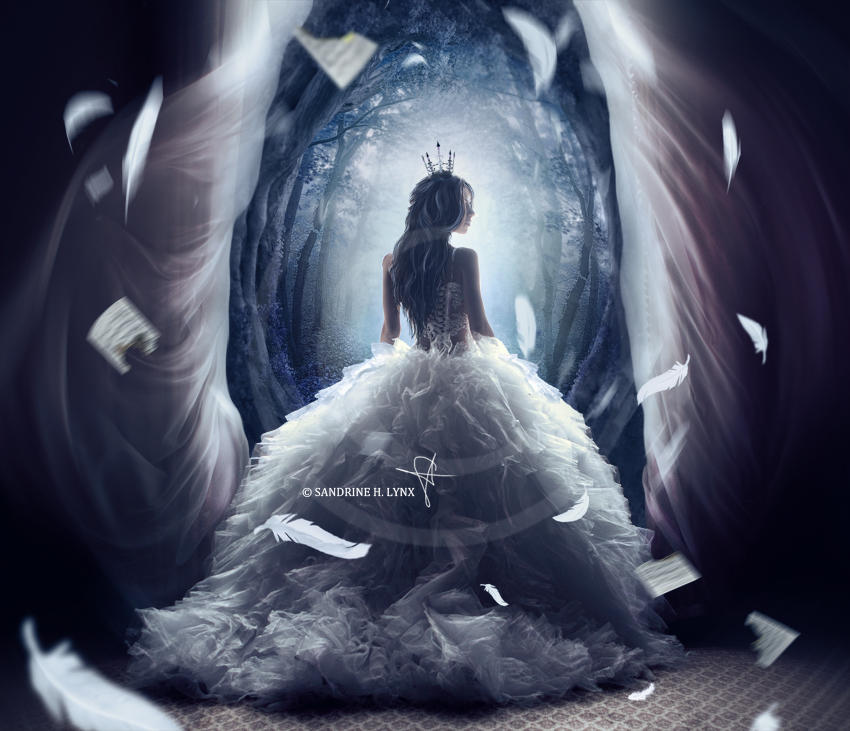 Watch
"I will follow you down wherever you go
I am bound to you, do you know?
Closer, pull me in tight
I wanna be yours, wanna be your hero.."
This artwork is the fourth illustration of the
"THE SECRET NAMES SERIES"
.
All names in this
saga are
invented
by me.
Enjoy.
EXPLANATION OF THE VISION:
Ashlinea, Princess of Dar
k,

is waiting

for her beloved one, Prince

of Dark.
The light
is the hope
,
darkness
is a reality
.
Do you s

ee?
This light

is blinding... so h

e's coming
..
STOCKS
:
Thanks to the
www.fotolia.com
,
AshenSorrow
, my imagination and my own stuff.
Other artworks from "THE SECRET NAMES SERIES":
© 2014 SandyLynx aka Sandrine H. Lynx

IMPORTANT © COPYRIGHT NOTICE
This artwork
may not be
reproduced, copied, edited, published, transmitted or uploaded in
any way without my express written permission. All rights reserved!
This is quite a beautiful image. The background and figure work perfectly together. However, my issue is the foreground elements. Due to the number of them and many of them blur, it distracts from the focus of this image. With how the feathers and sheet are now, there is no clear distance for the foreground between the audience and the figure. Hence the feather and sheets take the eyes off the figure and off the page instead of towards the figure. A way to relieve this issue is to take away a good bit of the feathers and sheets or put the ones closes to the figure more in focus, serving to act as a guide for the eyes to focus in the middle. However, very good job on this. The shows quite well through this image even with that one distracting element, which also takes away the impact.
The Artist thought this was FAIR
31 out of 35 deviants thought this was fair.