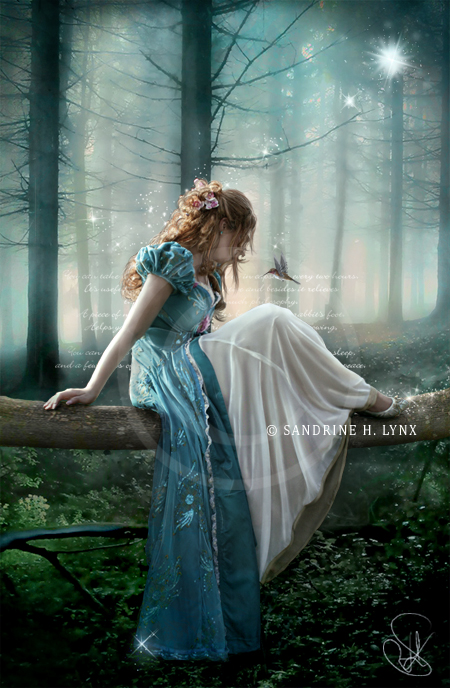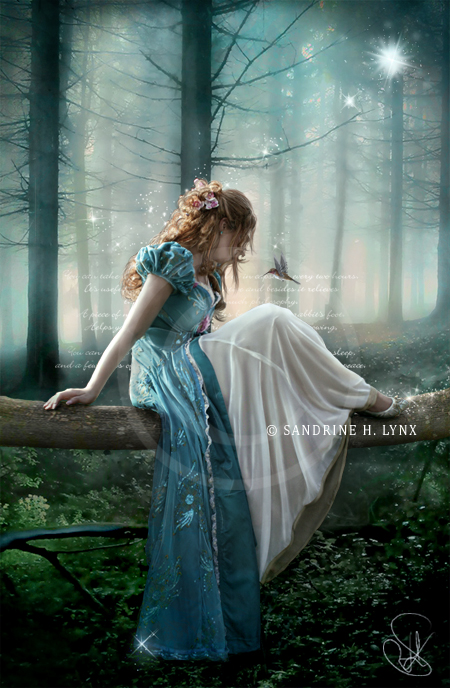 Watch
"..I've been dreaming of a true love's kiss and a prince.
I'm hoping, comes with this.." "

Princess Giselle
is a heroine of the Disney's movie
'Enchanted'
. I was a few months ago at this
beautiful movie <3

EDIT:
17th April 2009. I changed some details: improved the light, shadow, softly hair.
STOCKS
:
+Model
MarjoleinART-Stock
+Background
-
anaRasha-stock
+Tree
faestock
+Bird
Shoofly-Stock
+Brushes
ProphecyGirl
&
alsnd12
+ everything else is painted by me.
(hair, make-up, shadows, light, skin & clothes retouching etc.)
Other artworks:
© 2012-2014 SandyLynx aka Sandrine H. Lynx

IMPORTANT © COPYRIGHT NOTICE
This artwork
may not be
reproduced, copied, edited, published, transmitted or uploaded in
any way without my express written permission. All rights reserved!
Enchanted Disney ©

What is the vision of fantasy? I believe that is to suggest a trip into fantasy and illusion. In a world where magic reigns. And it is magic, in my opinion, the real theme of this work. The magic of shadows and shades of colors that seem cold, but in fact enhance the central figure, which consists of warm colors. And yet the magic of Princess, which exists only in the fantasy world, I do that in reality all women want to be, there is shown here in all its fragility. Lonely figure immersed in nature, in contact only with his thoughts, which I take form in the representation of 'bird. I believe that this can work in a full set the audience in a world of fantasy and I believe that this is its true value. Technically it is very well done. Ever think it is really a very good job. I apologize for my English is not perfect and I hope we managed to get my thoughts about this work
The Artist thought this was FAIR
48 out of 48 deviants thought this was fair.