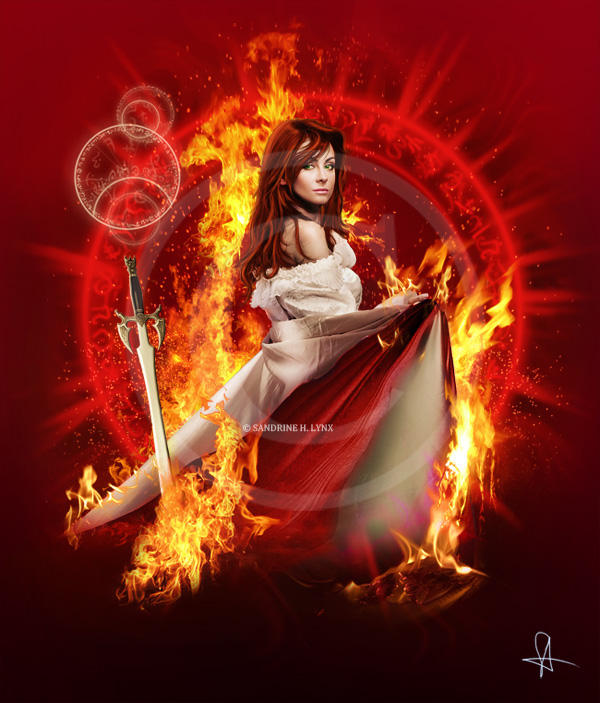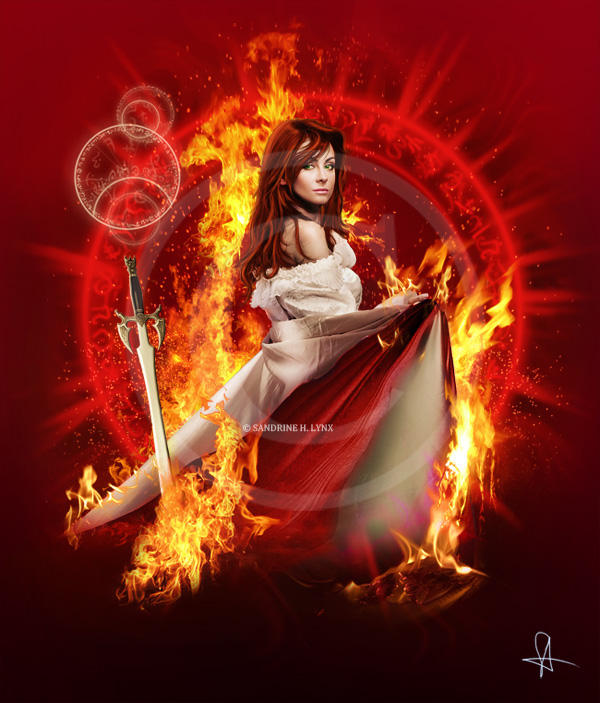 Watch
Cover art of the book "Gra o Ferrin" by Katarzyna Michalak, the best-selling Polish author.
Working with her was something phenomenal.
This is the first cover of the saga, the next four
are waiting for the publication.

Publishing house:
Wydawnictwo Literackie

Published:
October 23, 2013
STOCKS
Thanks to the
www.fotolia.com
,
www.obsidiandawn.com
, my imagination and my own stuff.
© 2014 SandyLynx aka Sandrine H. Lynx

IMPORTANT © COPYRIGHT NOTICE
This artwork
may not be
reproduced, copied, edited, published, transmitted or uploaded
in any way without my express written permission. All rights reserved!


I like the colour use and general concept. But the fire on the sword needs a bit of blending and also a bit on the right side of the dress by the hand and a bit on the top of the head as well. But overall its an excellent piece with great looking effects. Maybe you can add a lens flare to enhance the light source a bit. But its not a must. Cant wait to see more of your work. It will definitely catch my eye if i see it in a bookshop.

Keep up the great and interesting work.
The Artist thought this was FAIR
8 out of 8 deviants thought this was fair.