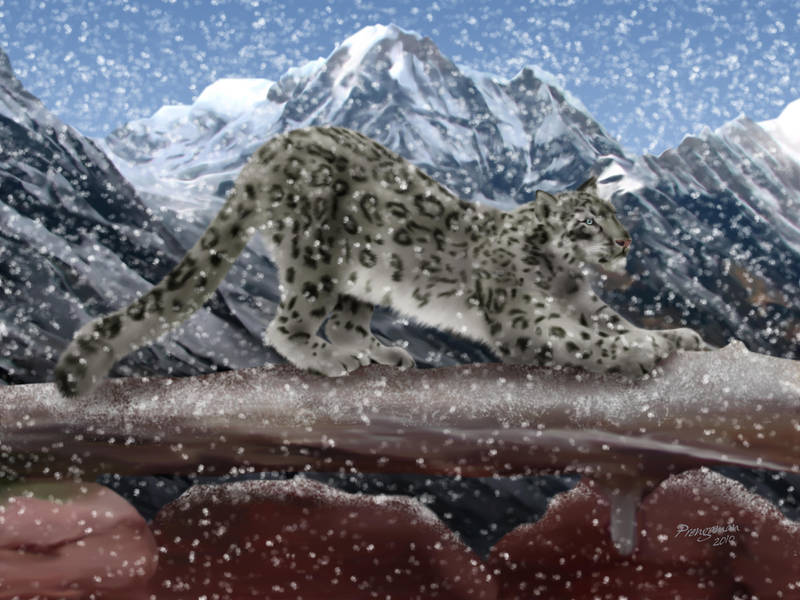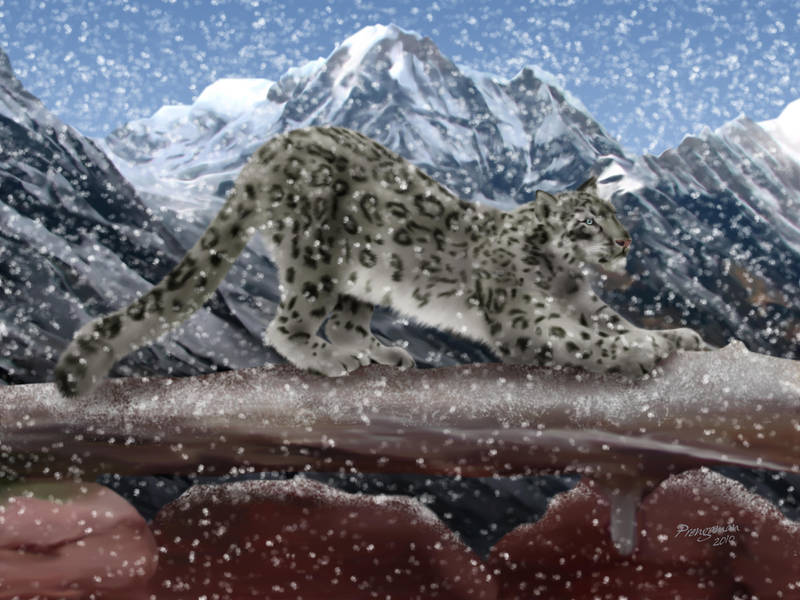 Watch
Just a snow leopard stretching on a log.

This is a fantastic artwork.

I'll try giving a quick critique in this comment if that's alright.
The distant snow-covered mountains complement a very well-rendered snow leopard. Its relaxed pose indicates the snow leopard seems right at home here and makes for a very serene scene. The first thing that bothered me, however, was that the snow seems to detract from the snow leopard a bit and also seems slightly 2-D (as if a screen of snow was placed in front of the scene). Perhaps the snow flakes were varied in size with respect to distance to give an enhanced perception of depth, more focus could be given to the cat (i.e. more snow
behind
the cat and foreground). The snow leopard itself looks great with incredible detail on the fur. Its anatomy appears to be quite accurate to me (although it's ears do seem a tad pointy though

).
Overall I think its an amazing artwork! I hope to see more like this!

Reply

Thanks for the comments, Dremagon! My concern was to not completely block out the background with snowflakes beyond the snow leopard, but, you're right, I was probably a bit too conservative with them. I will play with the snow a bit more and see what I can come up with to help the depth of the piece.
Thanks again!

Reply

Awesome!

You've put together such a great scene. Brilliant work.

Reply

This is gorgeous, the leopard looks so soft. c:
Reply