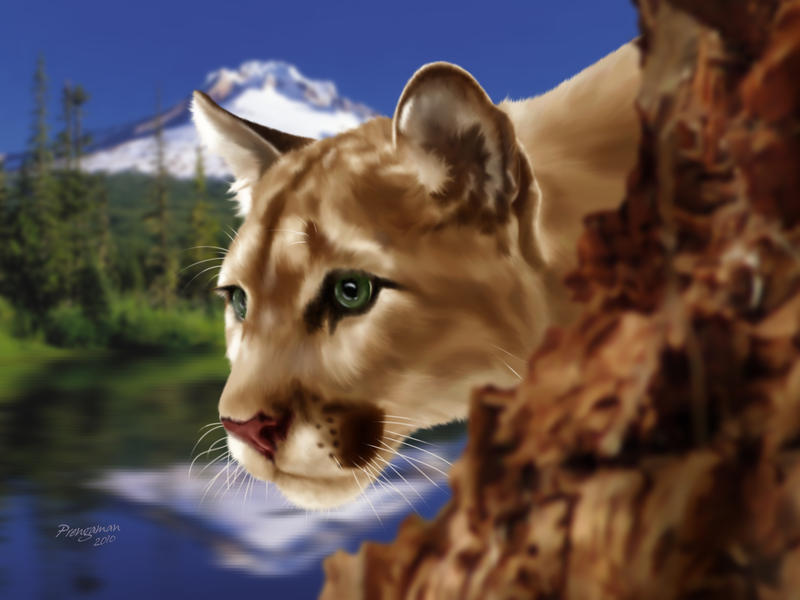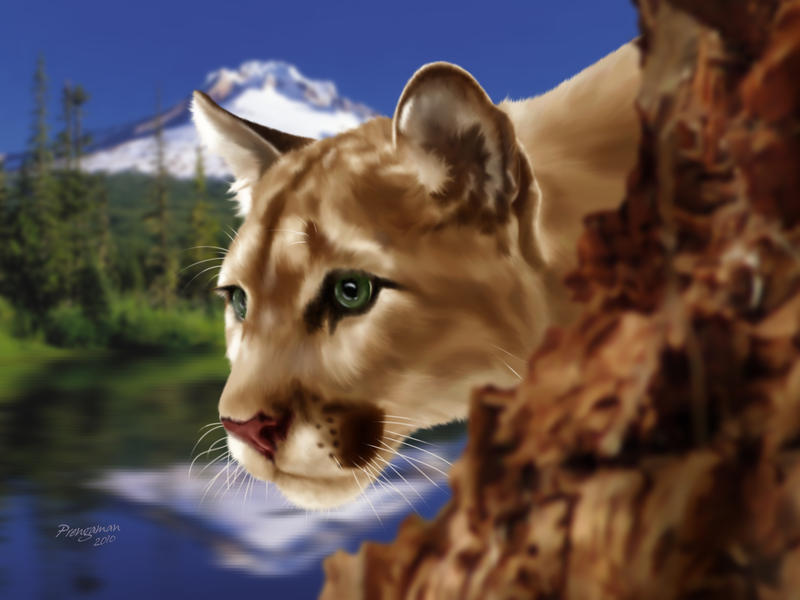 Watch
This is a painting of Caden, another one of the WildCat Haven rescues (www.wildcathaven.org).

*pokes the other cougar in the nose as he peeks*
Reply

Proud puma prefers to not be provoked by presumptuous and peaked poker.
The artist appreciates the comment, though.

Reply

*laughs* Old, rummy cougar sometimes likes to poke fellow felines in the nose when they peek.

But... she also is glad to have found your DA after having been following your comic. And finds your paintings beautiful. X)
Reply

Beautiful artwork as always, John! The pretty scenery and the handsome big kitty go hand in hand.

Reply

Fluffy kitteh.....Love those eyes

Reply

Very beautiful painting ^-^
Reply

Reply