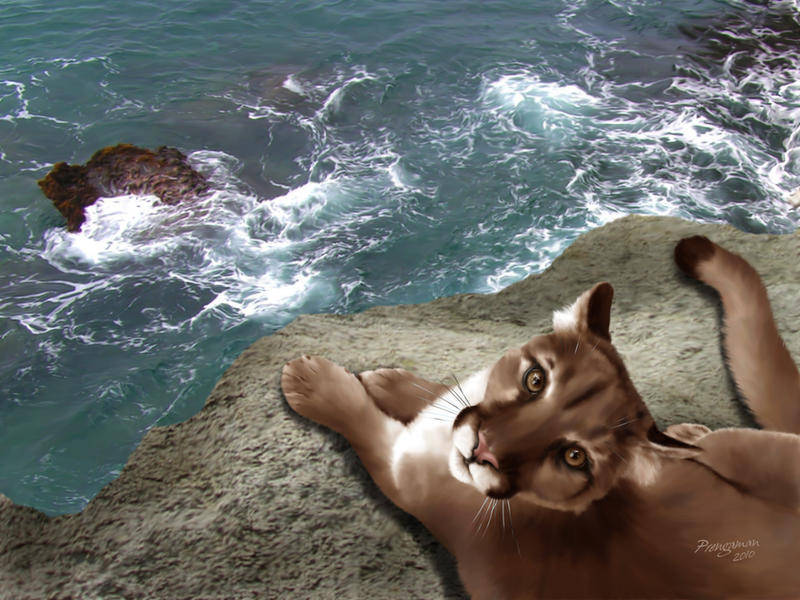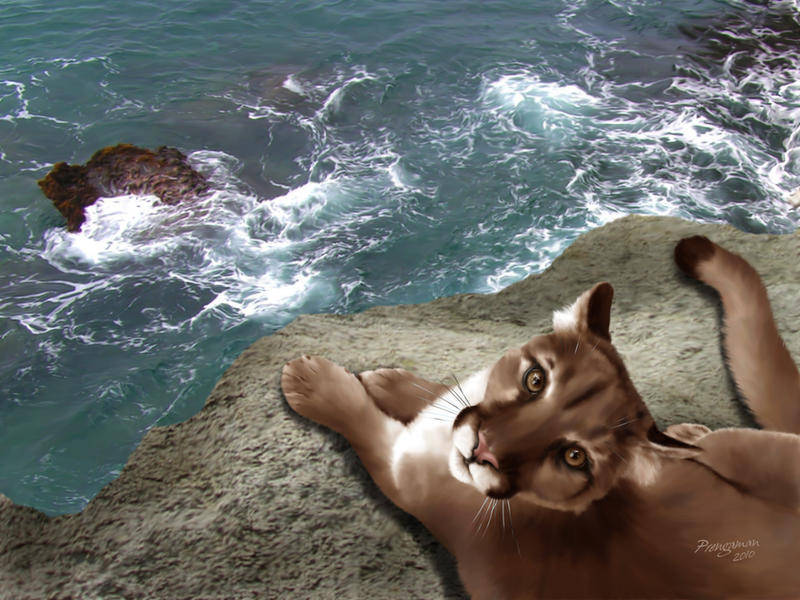 Watch
I decided to play around with the background of my latest painting.

The ocean is incredible; I would love to see some sort of tutorial or discussion on how you managed to convey the writhing, roiling ocean waters like that. I do want to comment that the rock that the cougar is laying on and the one in the ocean don't match, but should. Not only are the shades too different in tone (even taking into account that the lower rock will be wet) but the texture seems to be different too. I just figured that I would point that out.
Reply

Three months later, I decide to reply.

Thanks so much for the comments, Scrysis! I'm not sure how I would go about describing my process in a tutorial. I'm color blind, so it's pretty much a guessing game as to what looks good. I try to use many reference photos, and the smudge tool is a must.
The difference in the rocks is not something that comes off to me as obvious (it probably does to others), so I just don't pay much attention to it. I wish I could see those differences more easily, as I'm usually enough of a perfectionist to take care of them. Of course, I'd probably spend many more hours on each picture than I do already.

Reply

The perspective is amazingly well done. And the look on the cougar's face is priceless. Almost like she's(he? lol) saying "So... you gunna jump first, right? Common.. I know you wanna jump first. I'll go after you! You can trust me!"

*grins* But still that perspective is one of the best I've seen with a bigkitty. (And I bow before the master)
Reply