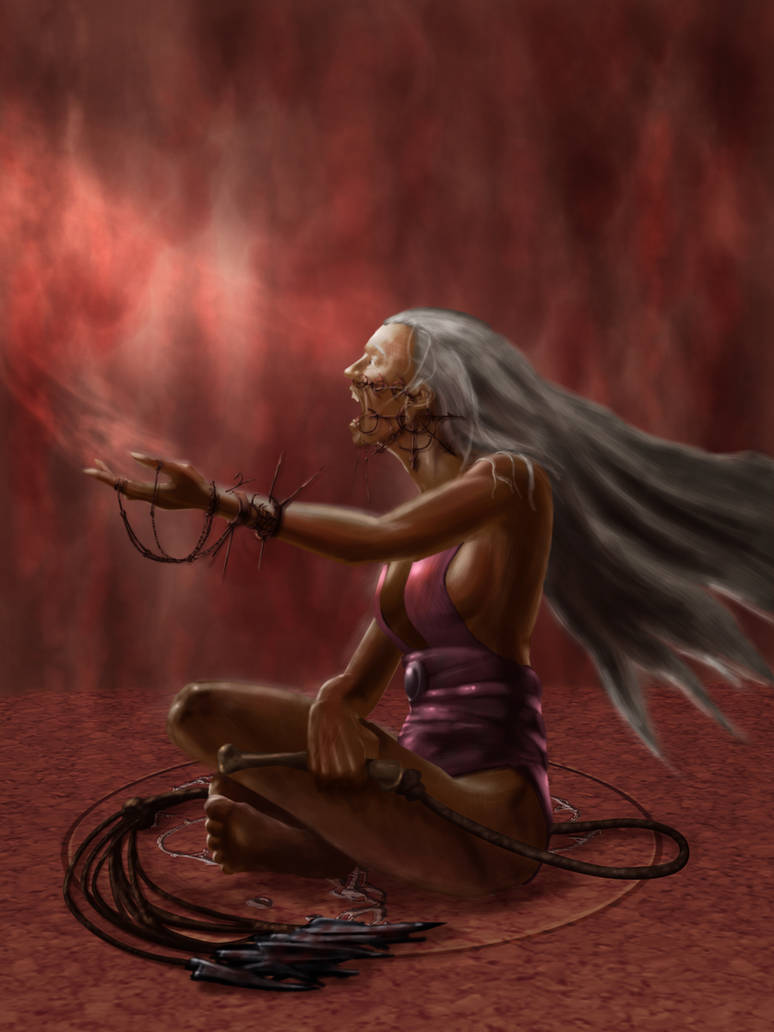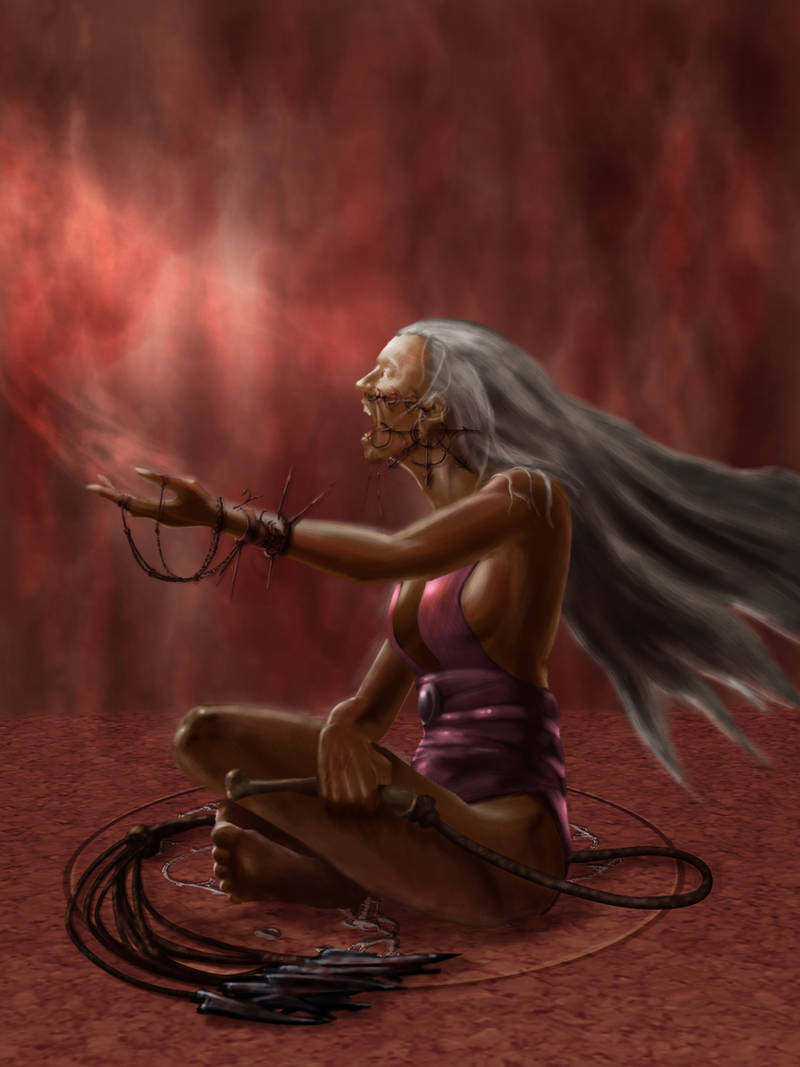 Watch
I'm playing Neverwinter Nights Diamond (got an original copy for about $16 usd; all the expansions duh! whats not to like??!) these days, and on a recent trip to a bookstore, I happened upon a Forgotten Realms novel. It was one in a series focusing on the faiths in the FR setting of D&D. This particular one was about a follower of Loviatar, the Maiden of Pain. It had an interesting cover. Later, I wanted to do my own version, so here she is - Cleric of Loviatar, receiving her spells from her sadistic deity. Maybe a little later, sI'll do some character portraits for my NWN game. Anyone is free to suggest a character class. If its interesting enough, I'll do it!

Very well done! Maiden of Pain was a good book, so it is very nice to see your take on a Loviatan. Awesome colors. <3
Reply

Interesting, I like it. Pierced herself in places for "ceremonial pain"? *laughs*

By the way, Loviatar is originally the Goddess of Pain from Finnish mythology.
~Ra'akone
Reply

Thanks for commenting!
Yep, Loviatar is from Finnish mythology, and thats where I first encountered her name and not in D&D. The entire Finnish mythos (complete with stats!) appeared in a 1st edition Deities & Demigods resource book for D&D way back in the 80's. I find it interesting that she's the only one (I think) from the Finnish mythos that was carried over into the Forgotten Realms setting in D&D. Louhi would've been a nice deity to retain.

Reply
ayus. I suggest more contrast though to make the effects more apparent
Reply

Reply

Reply

Reply

scared!

____

;;
Reply