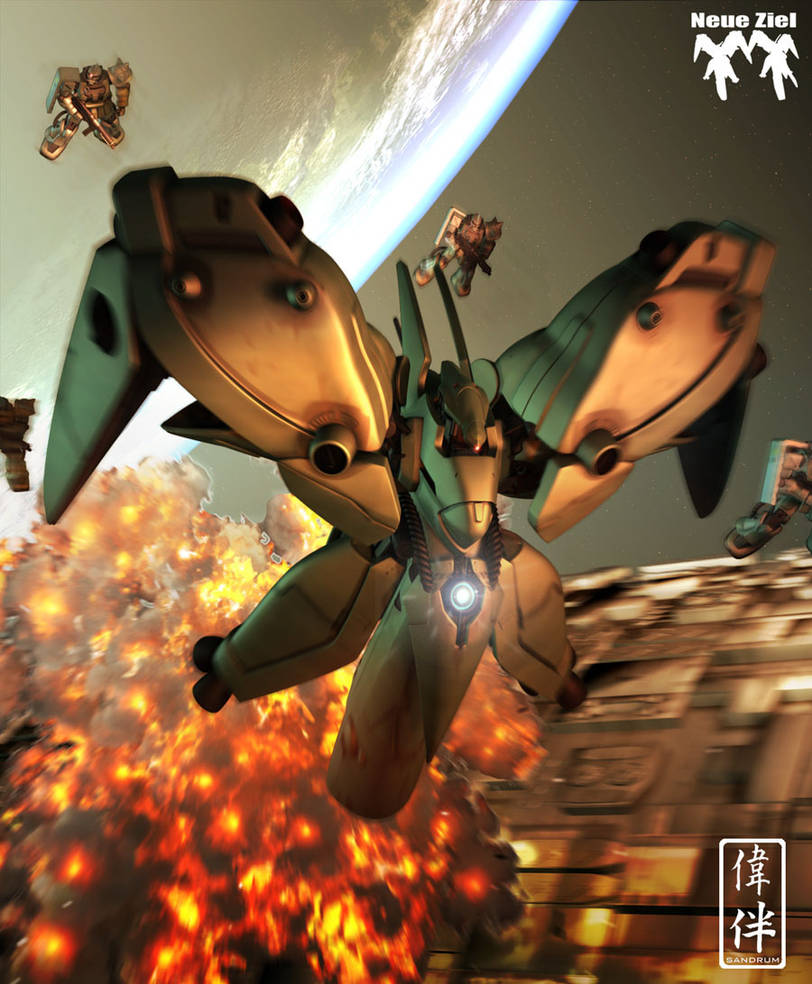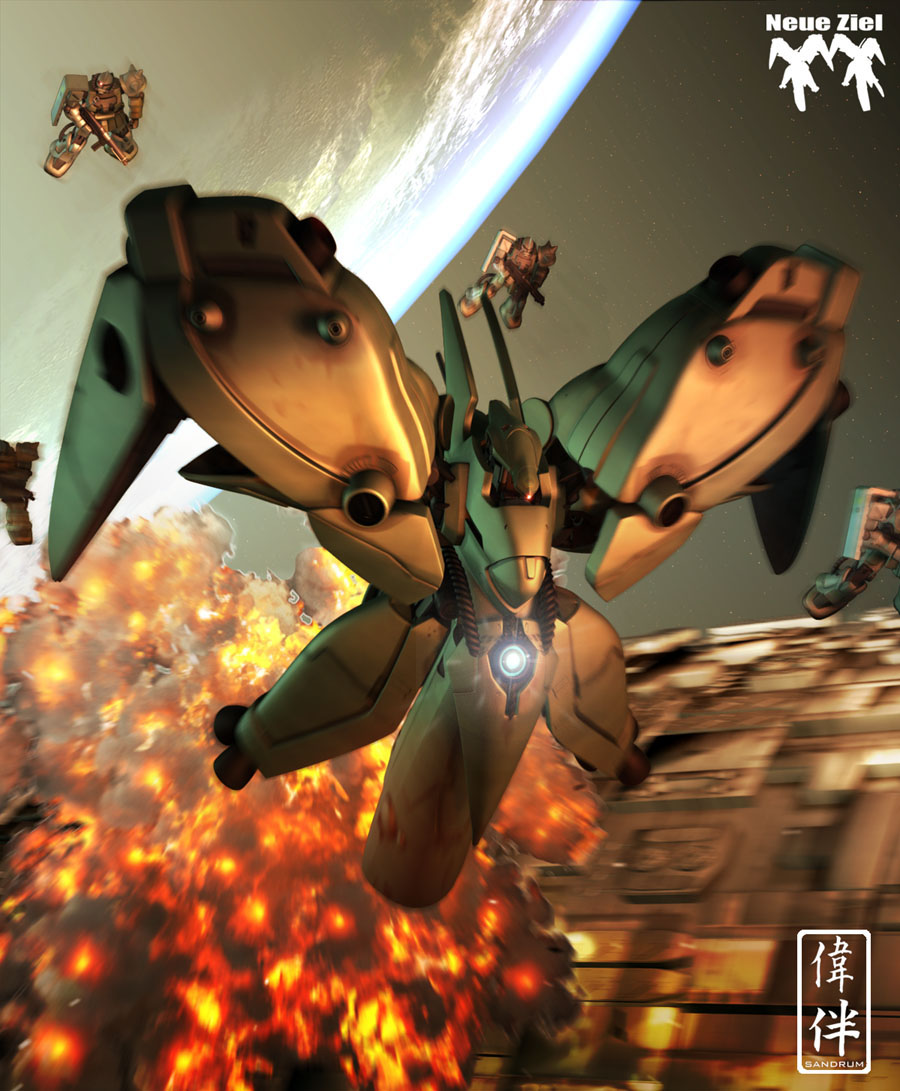 Watch
From Gundam 0083 "Stardust Memories".
This is the mobile weapon handed to Anavel Gato but manufactured by Ex-Zeon patriots at AXIS. I hear tale that it's supposed to mean "NEW GOAL", but if that's true, it's yet another misspelling. What I think is most interesting about this mobile armor is that it resembles the Qubeley from Zeta Gundam very closely. The other interesting points are the technologies employed. It has multiple I-Field generators to deflect beam weaponry, is fully loaded with beam weapons (including the cannon on the front skirt), has hidden sub-arms loaded with beam sabers and two main arms that are capable of being remotely controlled (via wire) to attack from a distance. Nice touches.
Also interesting is that the mobile armor used by Char Aznable in "Char's Deleted Affair" manga (called -Zero the R- )looks like the frontrunner of this suit.. though it also seems to bear a resemblence to the Alpha Azieru from Char's Counterattack (that is - ZERO THE R resembles the ALPHA AZIERU not the ZIEL).
Image Info:
All of the objects in the scene were objects rendered by Lightwave 3D. The
ZakuII F2
MS's were algorithmically reduced in poly size which is nearly undiscernible even up close, so that the scene could be processed faster. The colony presented the largest problem in positioning since it's actually (er-logically) 30Km in length compared to the Ziel's 72meters. Getting it to look good in the camera proved tricky in that. Also that the colony is made up of over 3 million polys made setup a lot of hell. The polys are mostly due to the greebled material on the hull (which exists the ful 30kms on 3 sides of the colony -- about 1 million per side). The explosion was done in lightwave using hypervoxels but has a strange glow about it. I conclude that if I want to use a colony in an animation, I will not use greebled detail to simulate detail since it shoots up the render time too far.
EDIT: Tried fixing the explosion a bit in Fireworks.
Software: Lightwave 8.3 (modelling/ rendering), Macromedia Freehand (logos), Macromedia Fireworks (postprocess)
Gundam is (c) Sunrise/Bandai/Sotsu Agency