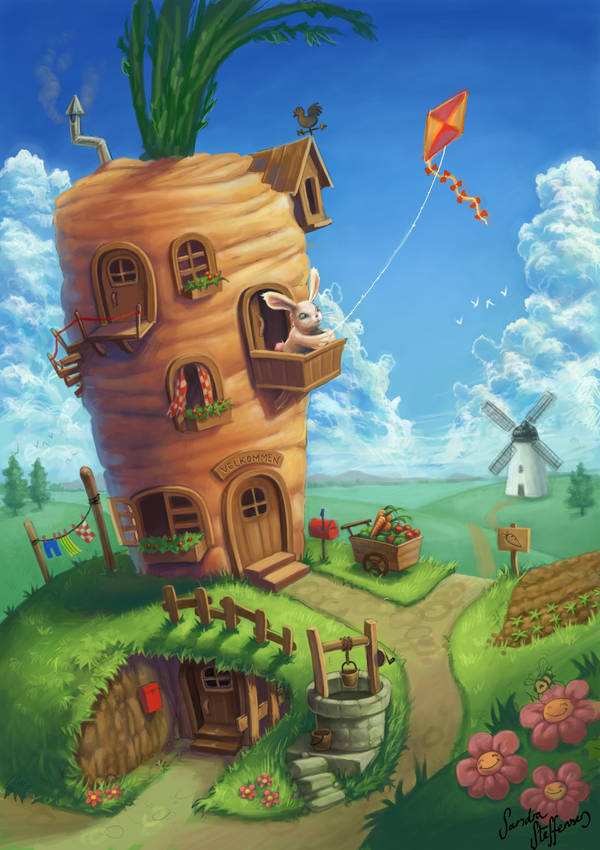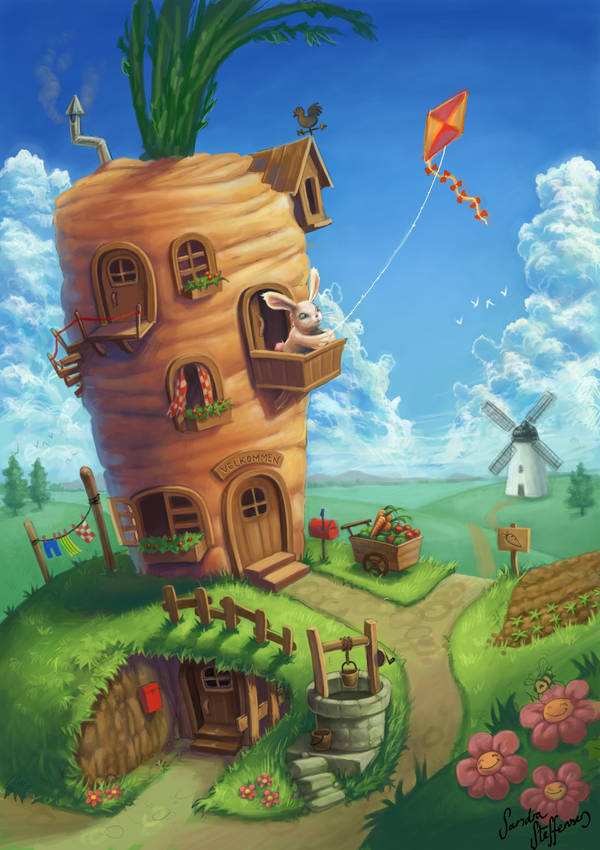 Watch
What would be the best place in the whole world for a bunny to live? … in a vegetable!
Once again the inner child in me took control over me, and this is the result. I wish I could live there myself. :]
Well, actually this is a bit old... and a bit unfinished. I must have started it a year ago, I think. But it's better to publish what I have made so far, than to let it dust down inside my pc.
I hope you like it.