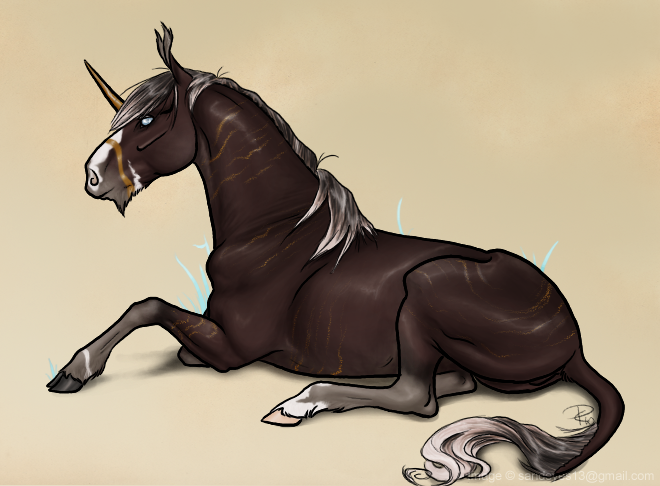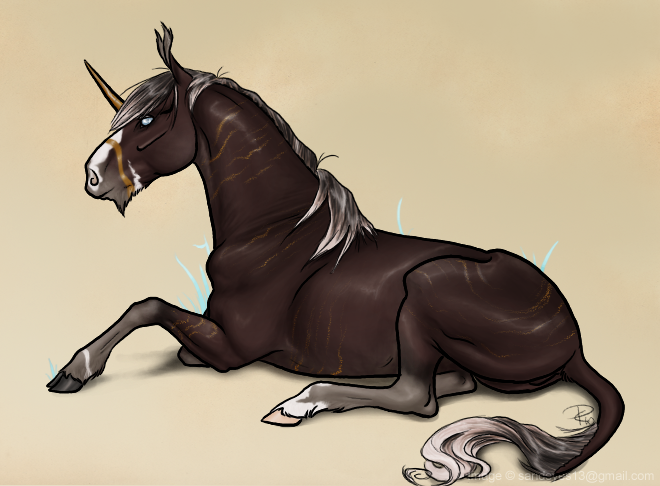 Watch
I feel like I've been neglecting my favorite characters. So, I'm going through my list, and am making fullblown pics of each and every Vale character I've had. ^^
Here's my Eir, my pretty, pretty freak. All grown up and ready to go out and fix the world.XD
You have no idea how much I loved making this.
Eir and Image © sandeyes13@gmail.com (=
sandeyes13
)
Pose/some shading referenced from
[link]
Not for unauthorized redistribution, sale or personal use by anyone without my written permission or consent.

Reply

Man, Eir is and has always been my favorite character of yours. Followed closely by Prudence! I just love Eir's beautiful coloration and how she fades in the legs to that soft brown color before finally tipping off into a white sock or strange white stripe. And the gold-bronze running all over her body in bold stripes or secretive brindles just...gah, I love it!! She's soo beautiful, Sandeyes, I love her so much.
Reply

Oh, my god!
He's so stunning! I love the ears, the eyes, and the leg color has a cool color compared to to the body color- it's awesome contrast. And the scars give him a really rustic look.

Beautiful job.
Reply

Oh this is really good! I love the legs!
Reply

That's lovely. Such an awesome character. ^^
Reply

aww so gorgeous

Reply

Oh wow this is amazing! Thankyou so much for using my stock

Reply