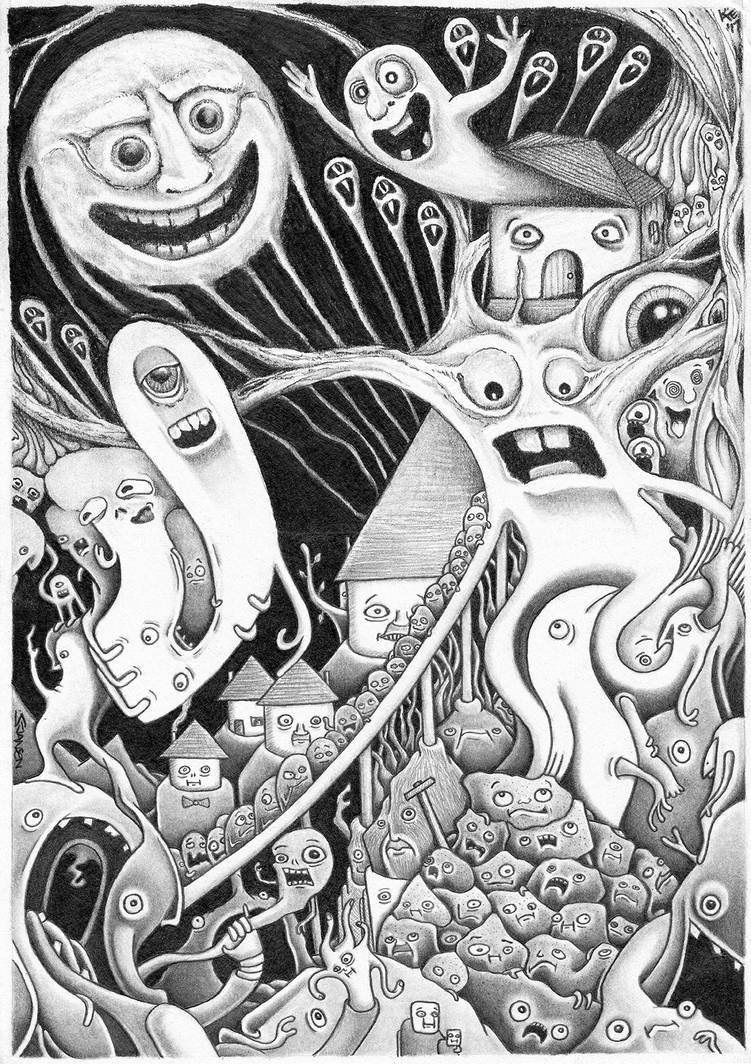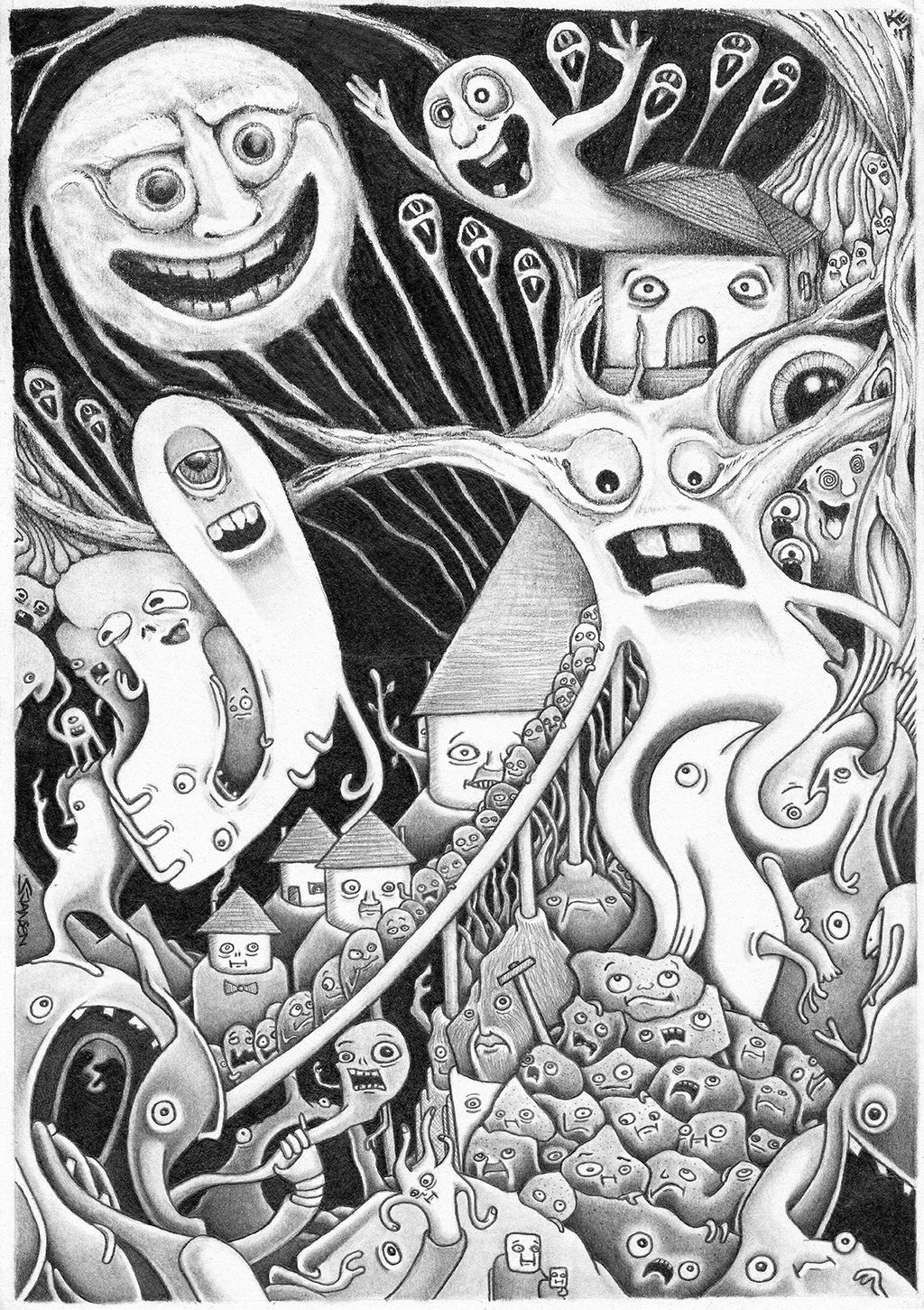 Watch
Exquisite Corpse with
ChaosKatie
Pencils A4
I started the bottom half, covered it with only small strip to see and send it to Katie to finish the top half.
Please send some love to Katie's part over here:
fav.me/dbj36i4

This was the drawing you talked about? Nice!
Reply

This is absolutely amazing. The collaboration is seamless, I can't tell where one stops and the other begins. You two did a fantastic job on this!
Reply

So much fun!! Thank you Sander.

Reply

OH MY GOD it's like one of my dreams XD
Reply

If you stop eating big meals before you go to bed, you will stop having dreams about things like this

Nicely done

Reply

Great sports in this one, is it panic

Reply

I love the little guy up top! hehe
Reply