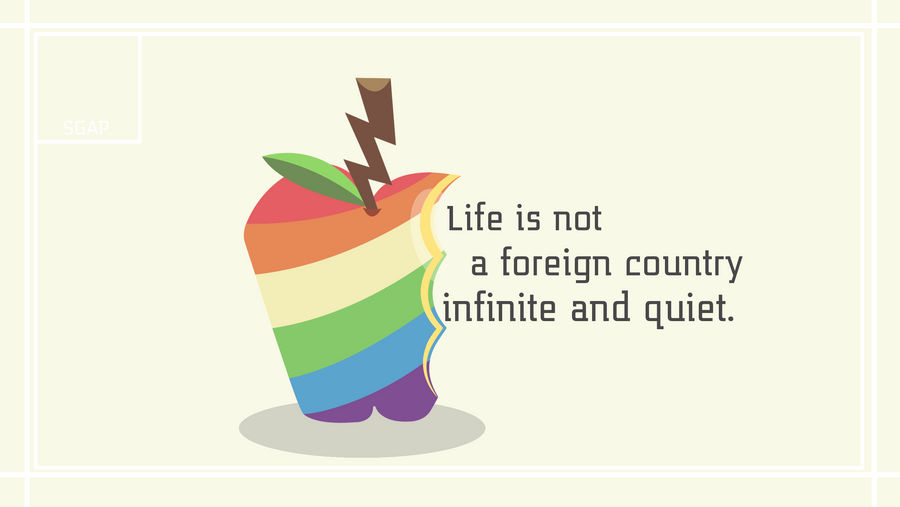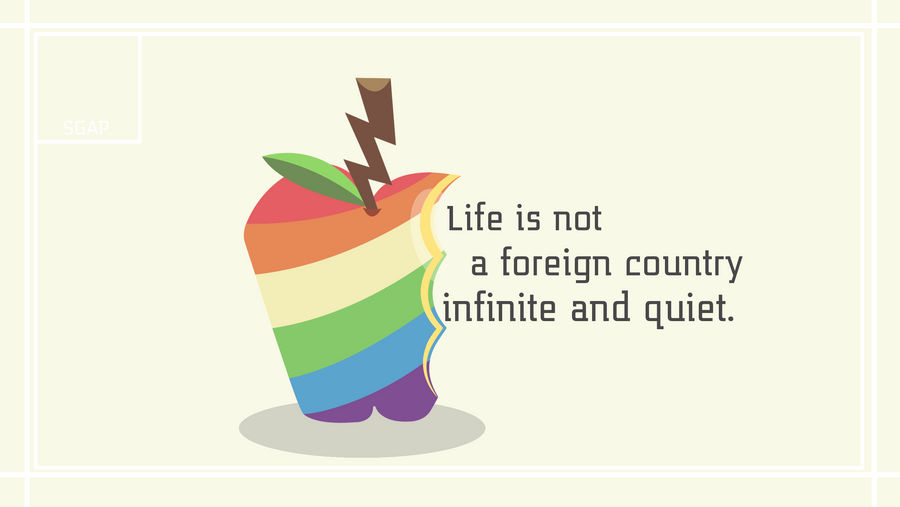 Literally just finished this. Artist know about random motivation spikes and i just got one listening to SoGreatandPowerfull's newest song, E38. This is one of the verses from the song, my favorite verse really. Hope you enjoy
Vector belong to sir Skeptic-Mousey

Song and lyrics belong to SoGreatandPowerfull(SGAP). Really check his youtube out if you don't know him. In my opinion he is the greatest brony artist out there

here the
[link]
Also thanks to y2bd

for pointing out the small mistake i made. It's fixed and update now.
Again hope you enjoy, it's been a really long time since i been really motivated to start a piece and finish it all in one sitting. So stay gold and pony on.

You know what really gets me?

The blank square in the top left corner...

Still have some love for his old work, eh?
Reply

If you actually look really closely I put SGAP in the square. Also don't really understand the "Still have some love for his old work, eh?" part, mind explaining a little more
Reply

Thanks for pointing that out!

And by that I meant I felt a vibe from "The Standard Model." The way you added it so subtly, I just love it!
Reply

oh lol Sorry it was 4:13 in the morning when i read that and it just didn't make any sense to me...and sorry it my comment was a bit on the bold side. But thanks I'm glad you like it and yeah that's what i was going from, the subtle vibe of his first songs and the standard model.
Reply

I love this! its so amazing

Reply
I like how the zapapple turned out. I made ponies with the DA game and I used it to make my icon. I would appreciate it if you would check them out and tell me if they are good or not
Reply

Yeah they look alright, i like your ponysona the most :3 All you need is them in vector form maybe in a pose and that would be freakin awesome. good ol high res.
On a somewhat side note I can't really tell you if they are good or not, that's all up to opinions and that changes from people to people. So really when making artwork it's really you asking yourself that question. I have "thrown out" tons of other vectors that i thought were not good enough to post on here, ironic is that it just happen. I tried to re design one of my OC ponies and uhh really didn't turn out that well. haha
Reply

Wait, isn't it "infinite and quiet"? I mean "infinite and quite" is quite infinite and deep and all, but I believe he says quiet, heh.
Reply

Aaaaaaaaaand I think KingDvo just found my new wallpaper.

What's scary is that I was listening to that song when I clicked on this image. You get +10 points for timing.
Reply

Wow that's so freakin awesome and thanks for becoming a watcher

Also holy crap dude your simplicity in you wallpapers are awesome, love em. So i guess i'll watch you also.

Reply

Oh, and what font is that if I may ask? I love fonts and things.
Reply

Reply