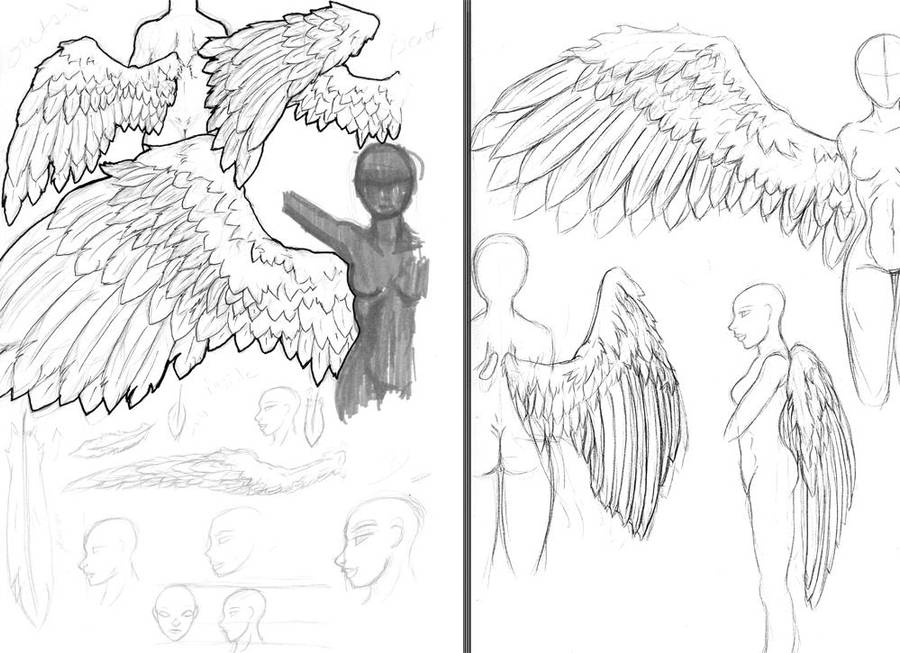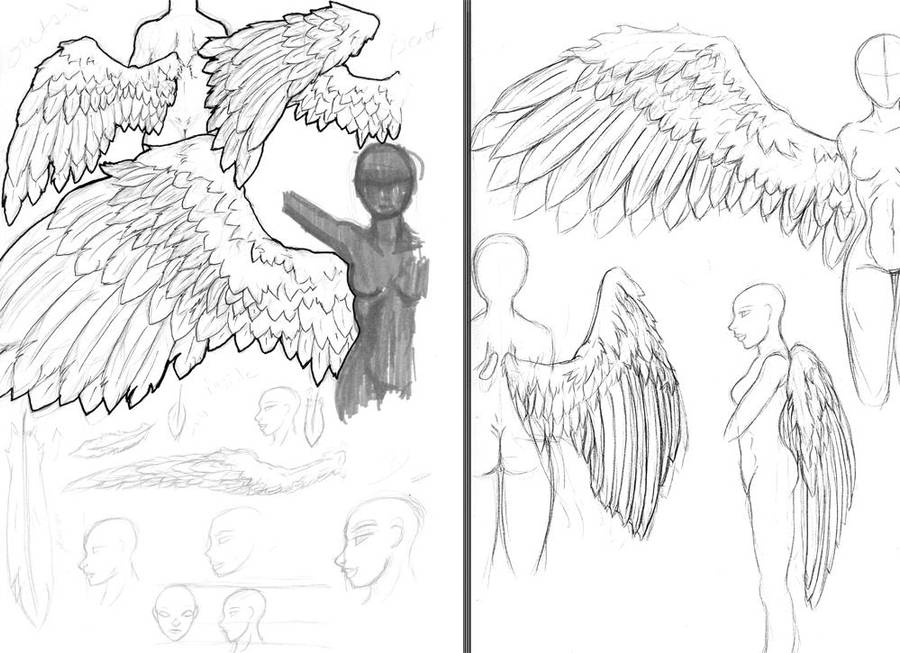 Watch
So i was working on... like... a million drawings of characters that had wings, and I realized...

I HATE DRAWING WINGS

Clearly, I said to myself, there must be an easier way to do wings. A way that I can draw them where I wouldn't rather cut off my own arm instead of drawing, inking, and coloring them. Obviously, I can't just stop drawing them. because they are awesome. So this leaves me with a quandary- how to draw wings that look like wings, but are more streamlined and simplified, so I don't have to murder myself to finish them?

The image is the result of about 3-4 days of research, sketches, anger, and arguing with my husband. The one on the left is the first result, and is awfully close to the original style I hate do much. The right side is what I have been striving for in more recent drawings. Less defined feathers= easier inking and drawing= happier, more productive Samus.

Feel free to use either set for reference or whatever.