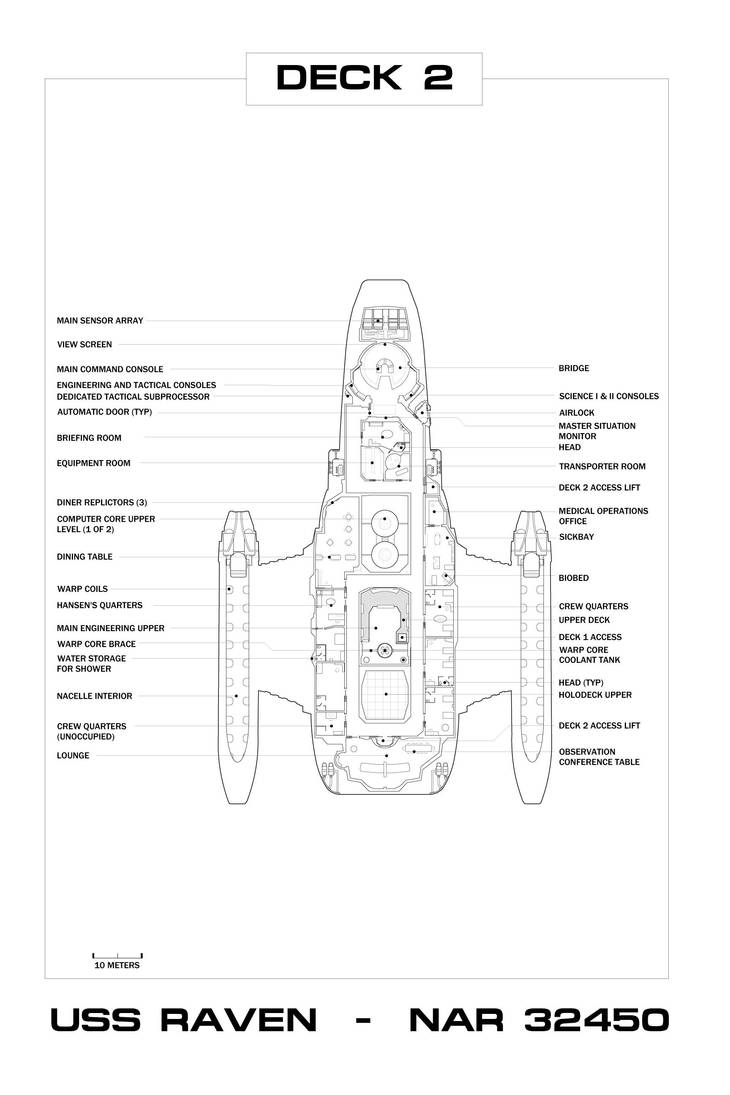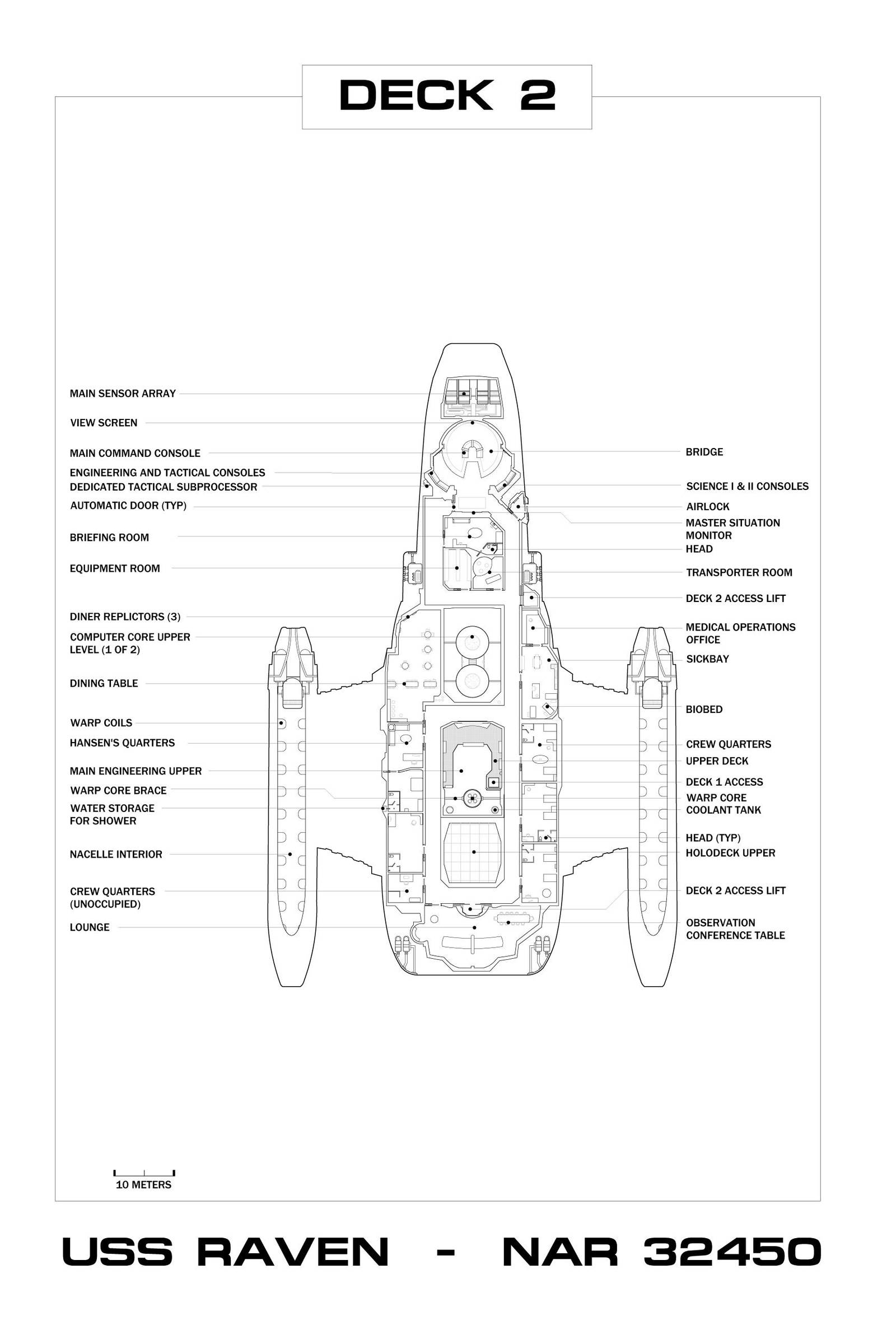 Watch
This is a floor plan of Deck 2 of the USS Raven, the ship commanded by the Hansens who were sent out to study the Borg. This was done at the request of
for a novel he is writing about the Hansens' adventures.
This was ALOT of work... It may not look like it, but I had to conform to the obvious restrictions of the size of the ship, as well as the settings and placement of things in the book that Tiberius wrote.
Done in AutoCAD 2008, plotted as a .pdf, then finalized in photoshop.