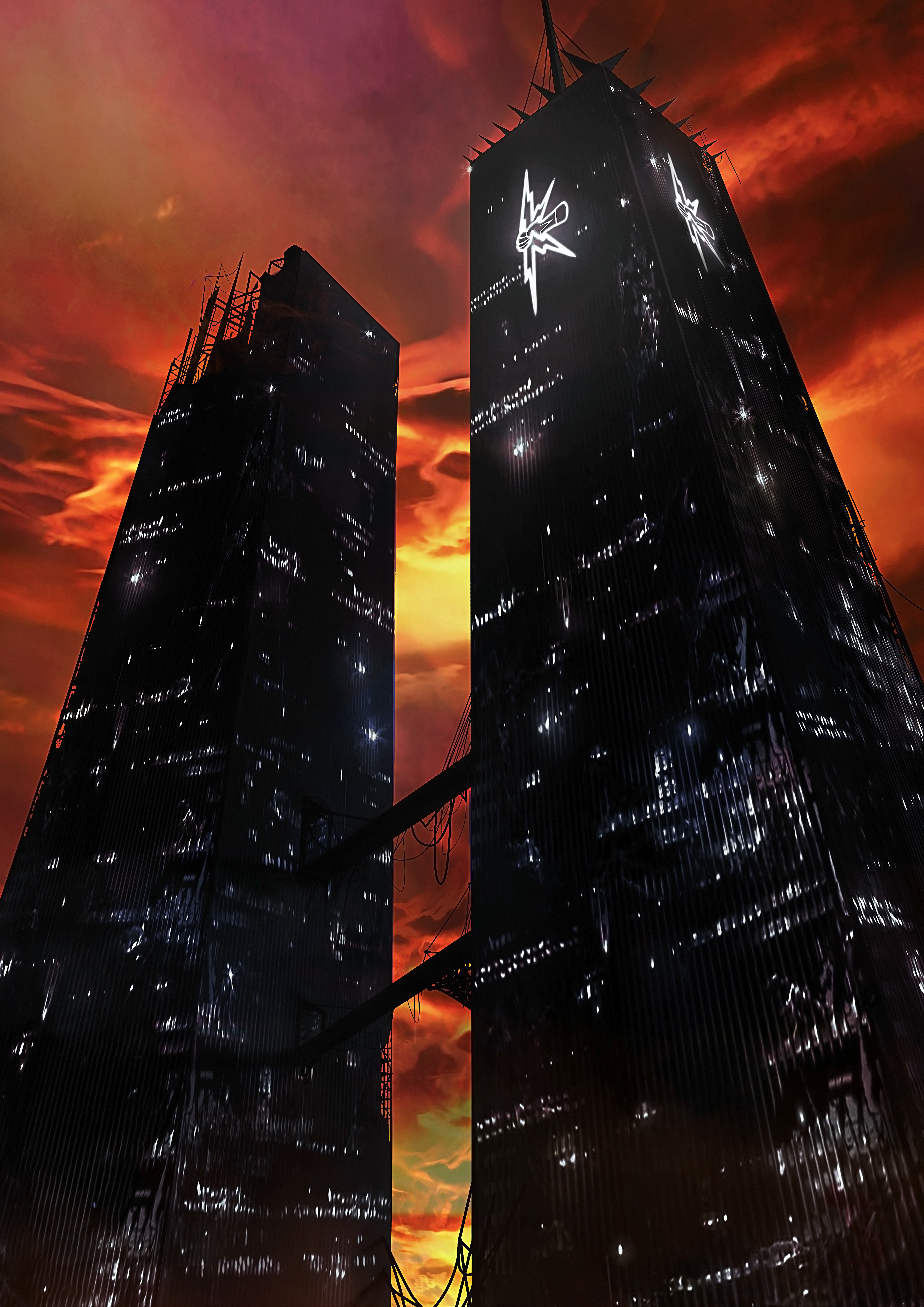 Watch
The Koopa's Tower, the dystopian alternate version of World Trade Center in the city of Dinohattan from Super Mario Bros Movie, i was fascinated by skyscrapers for many years, but the dark, dystopian, trash, punk, unfinished Koopa's Tower was probably one of my oldest remembrance of such impressing skyline in a city. The fact that president Koopa was despairly obsessed with the recreation of our world wealth and architecture, make this grotesque building looks a little more sad, a deceptive attempt to gain a bit of what dinosaures never had in our universe : A Civilization.

They still stand in that particular dimension.
Reply

This is really cool. I actually haven't seen much depictions of Koopa's towers, so this is a great perspective to have.
Reply

Ton analyse de president Koopa m'impressionne! Tu as vraiment bien saisi le personnage

En tout cas je te lève mon chapeau pour ces tours, c'est super réussi!
Reply