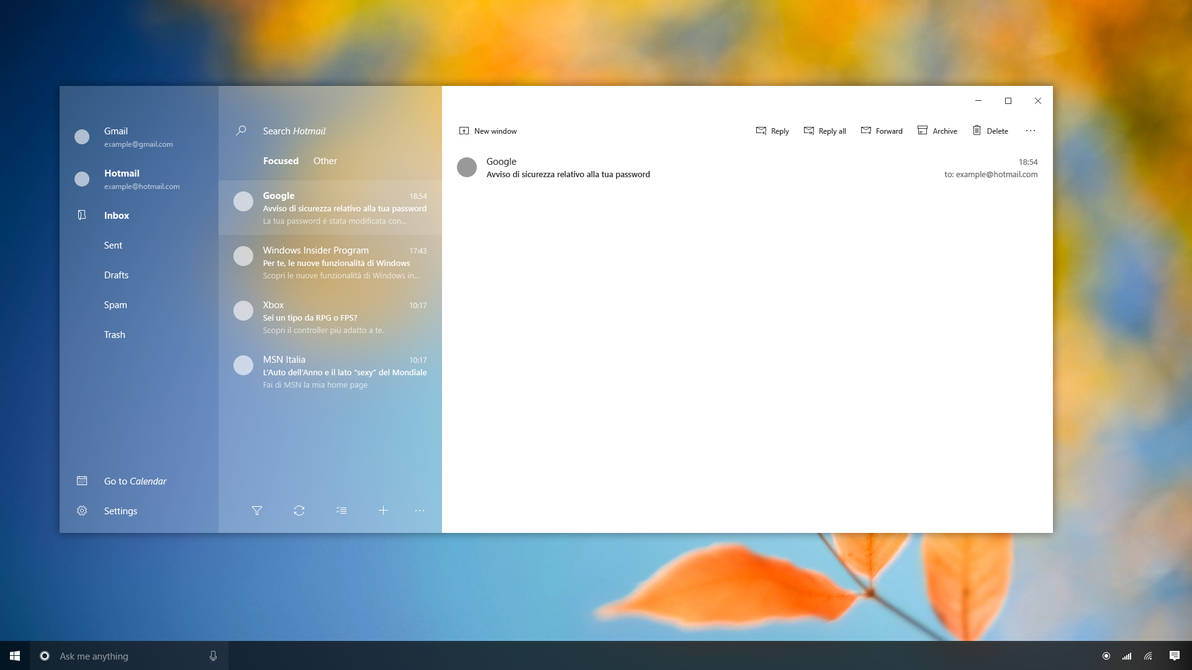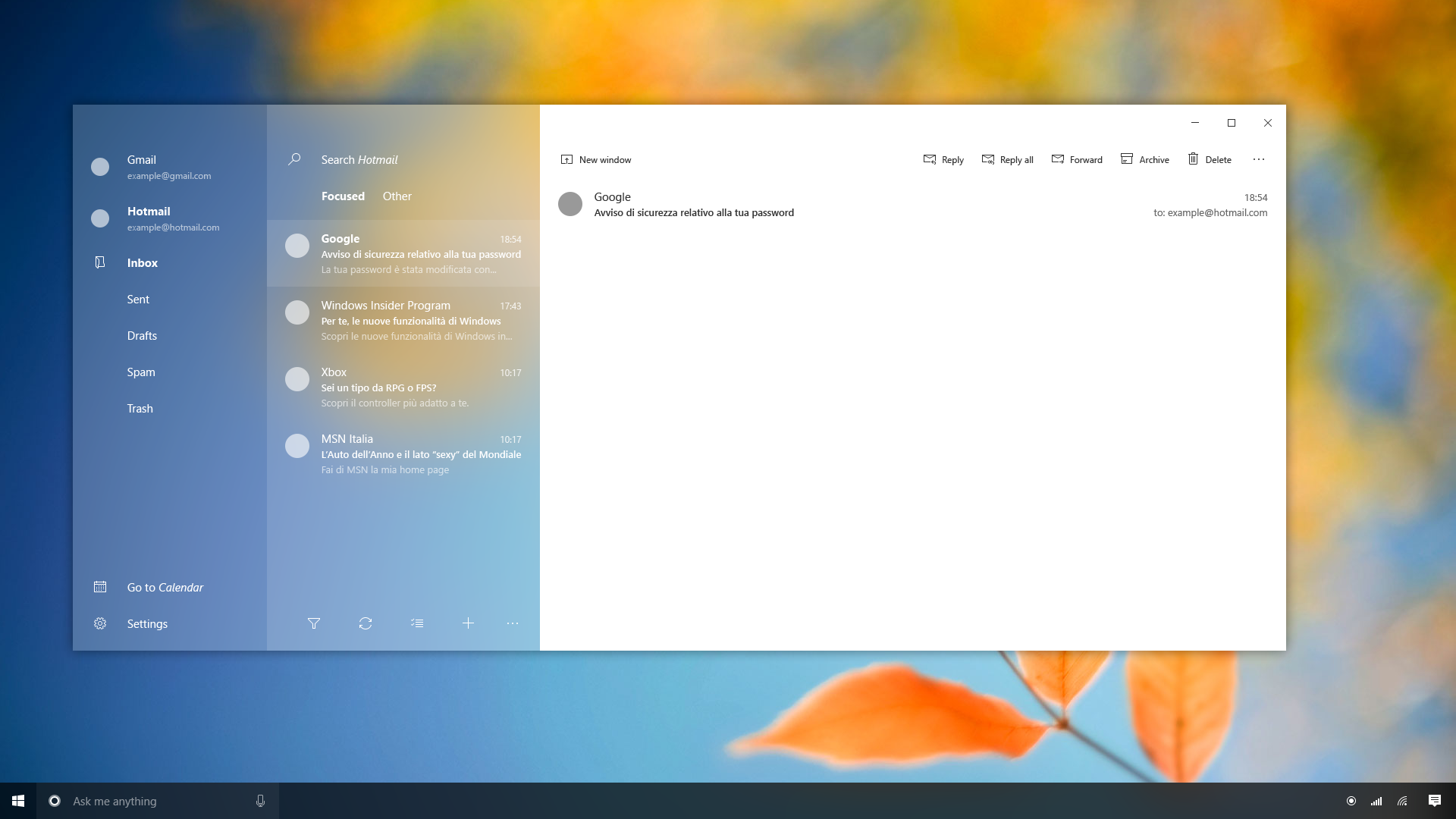 Watch
I tried to make a concept of the Windows Mail app with some characteristics of the new W10 UI, called "Project Neon", in my opinion much better than the current UI. Hope you enjoy!


Nice and clean, awesome! BTW what do you think of the upcoming People tab in the taskbar?
Reply

Thanks a lot! I think that it could be a very useful feature, switching between chats from different apps directly from the taskbar is a very good idea, but Microsoft has to encourage third-party developers to support it (Telegram, Messenger, Line...)

What do you think?
Reply

Looks nice! Good job. The transparent effects are a bit too see-through imo but I like it.

Reply

Thank you! I agree with you, this was a "first version" of the Acrylic effect. If you see my Groove Concept, the blur is different and more similar to the real Groove Music blur effect. I'll update this concept soon

Reply