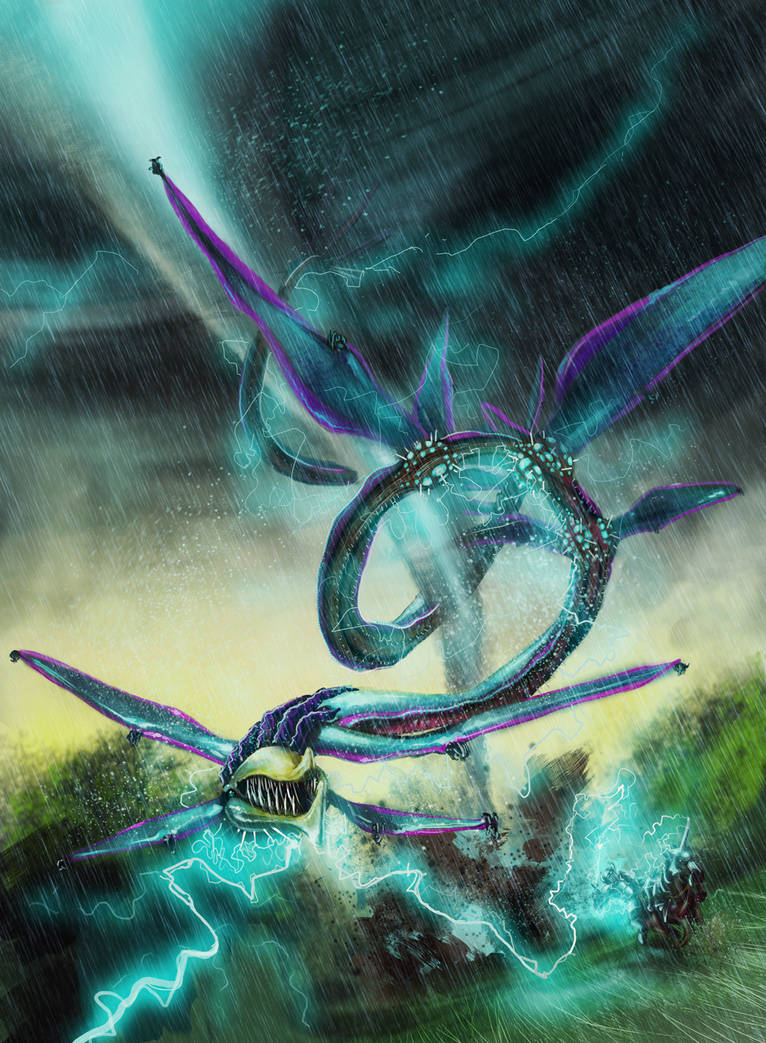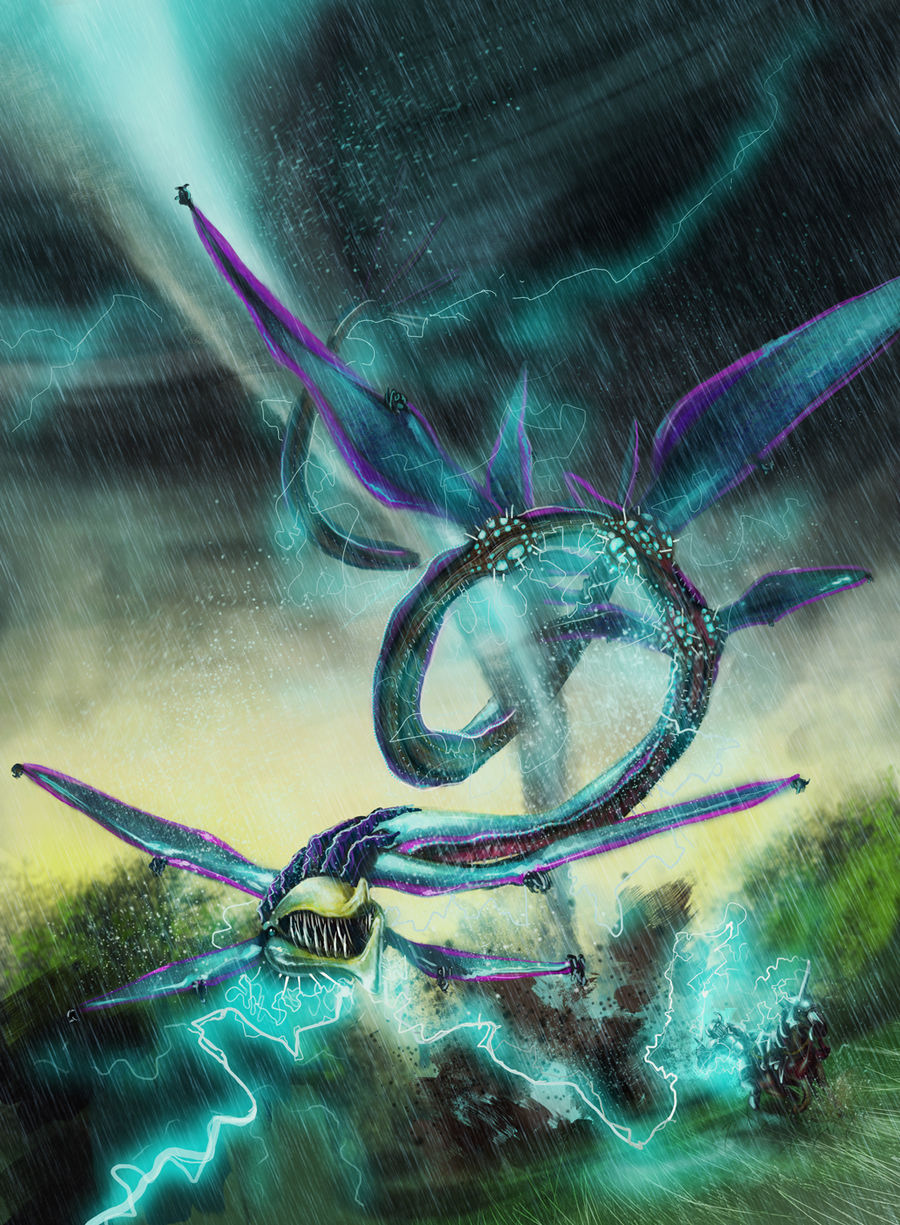 Watch
My entry for Rift Create a Colossus Contest.
It's a flying electric eel that uses the winds of a tornado to fly. It attracts lightning with Metal rods off the end of its tail. The current runs down the length of his body on a series of lightning rods, to it's jaw where he can project lighting bolts at his target.

ALSO the colors look very different when I submitted this does anyone know how to fix that?