Sammy(Cartoon Me)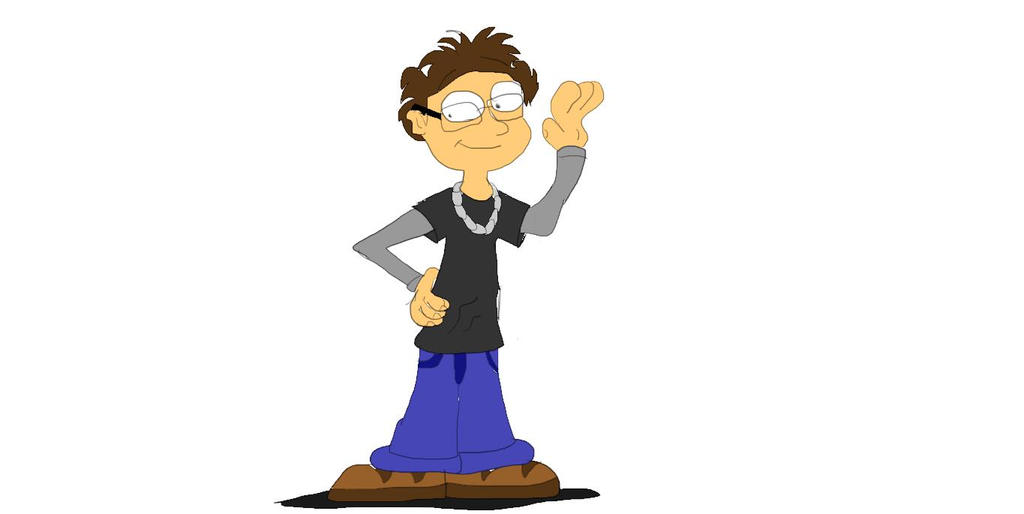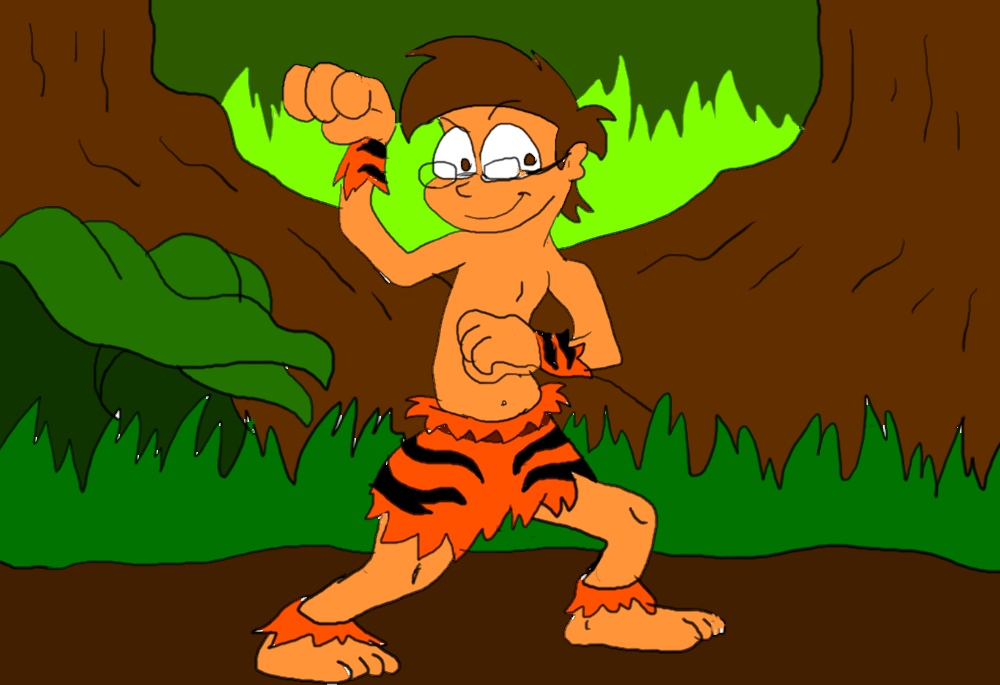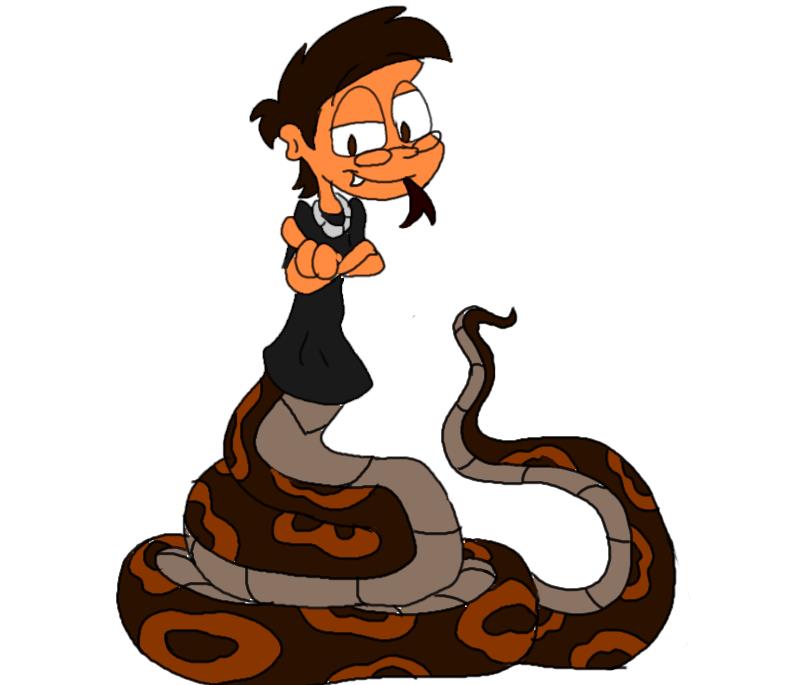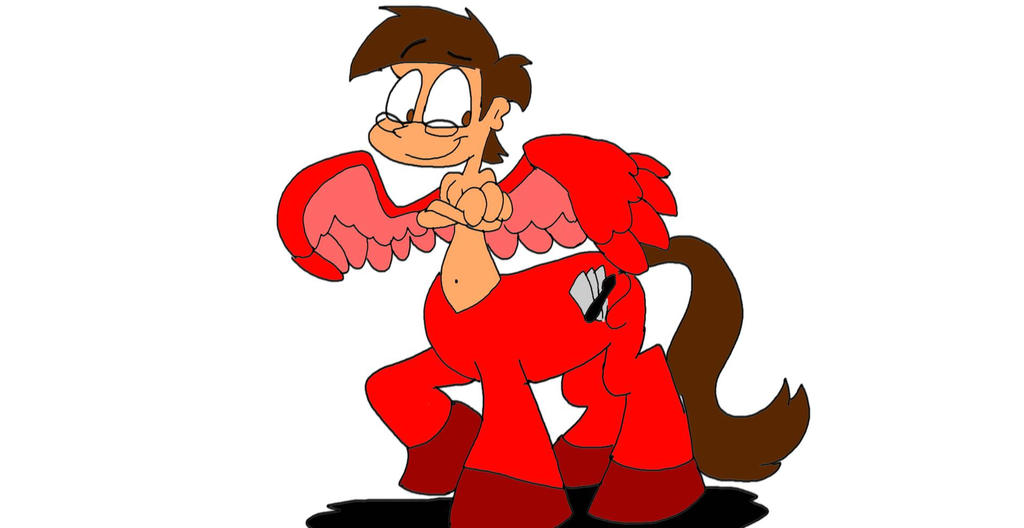 Loosely based on yours truly, Sammy's cartoon alter ego is a character who not only loves to draw, eat, sleep, swim, and lots of other things, but also spend time with his cartoon pals and fellow deviants both old and new!! Throughout his Deviantart lifestyle, Sammy has made quite the jump with his storytelling and world jumping!! Not only that, but his appearance would change as well!! Not only can Sammy be a human, but he's also changed into lots of other things, including a jungle boy, a luck dragon, a cowardly dog, a kangaroo, a naga, a pony, a centaur, several animals, he was even a T-Rex at one point!
Kira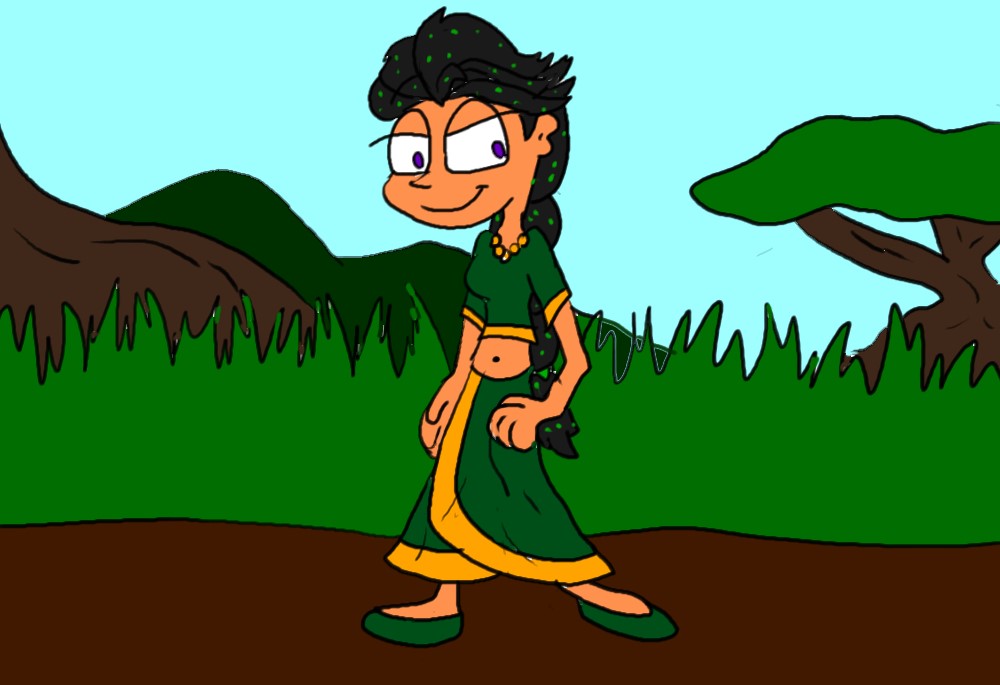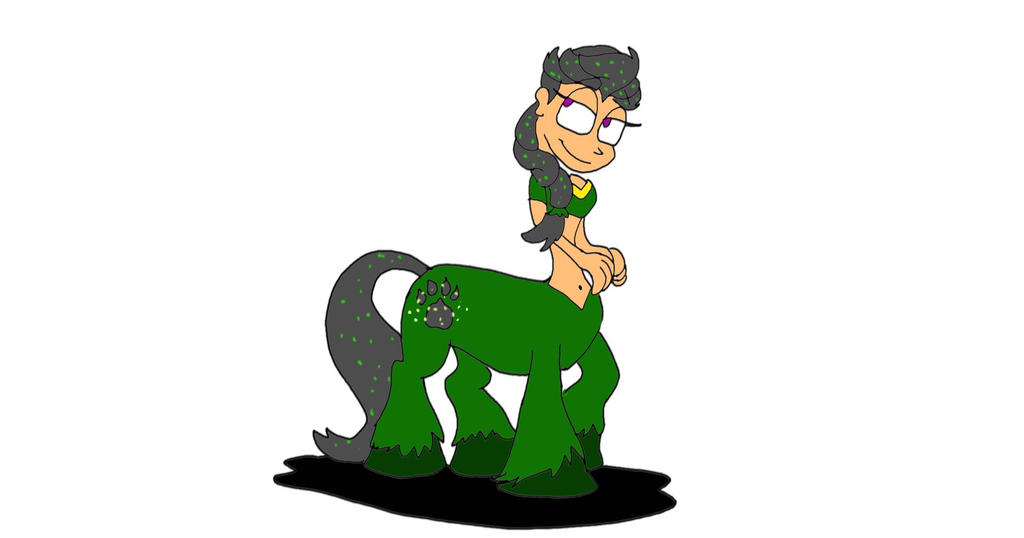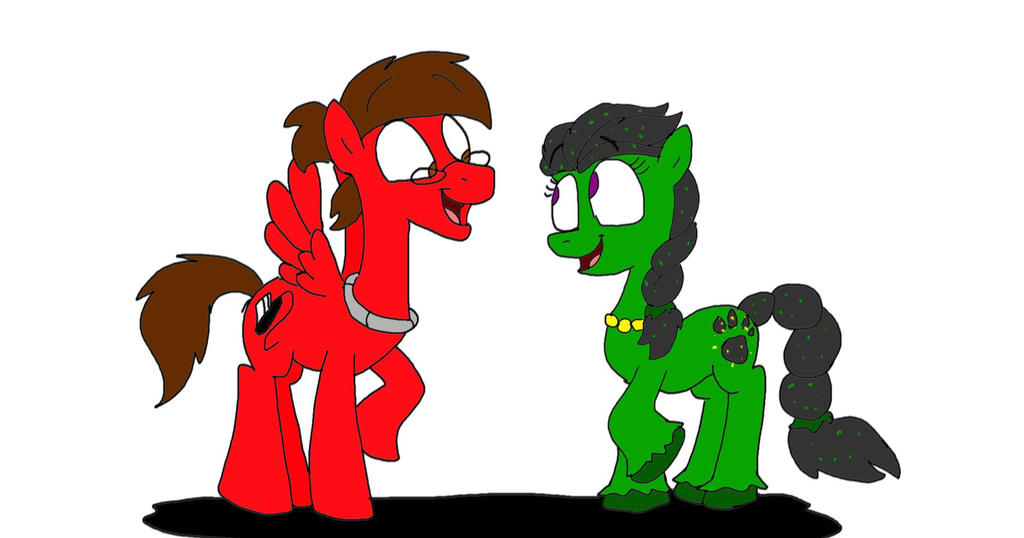 Based upon Elsa from Frozen, Jane from Tarzan, and Shanti from The Jungle Book, Kira evolved from a girl from the village in Jungle Boy, to a love interest to Sammy. She has the ability to talk to animals, setting her apart from other humans she lived with, but Sammy loves her despite this special talent.
Ed the Dog and Dunlap the Cat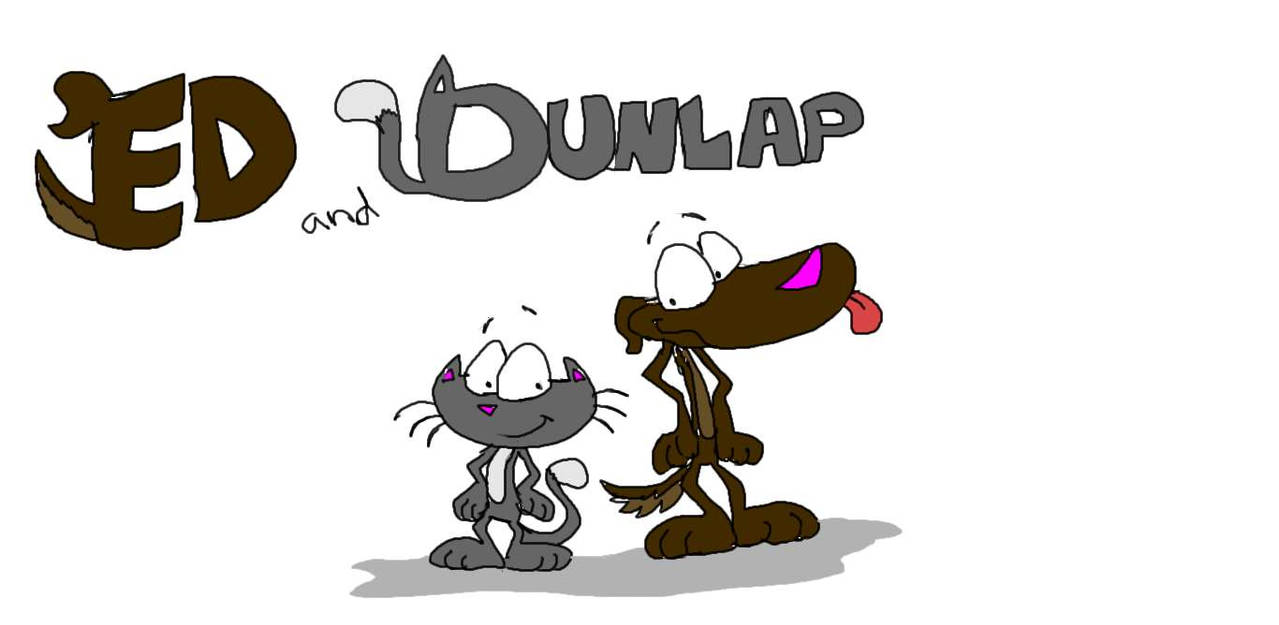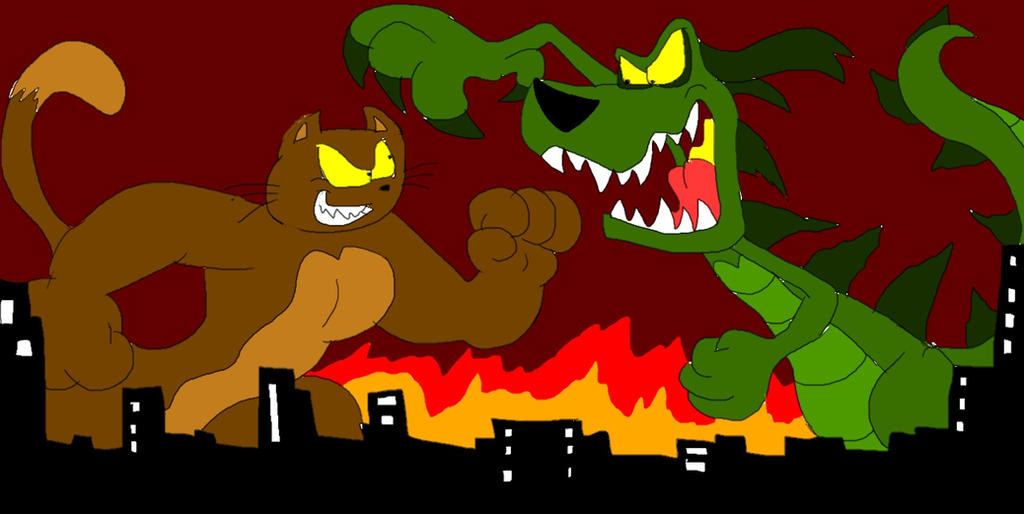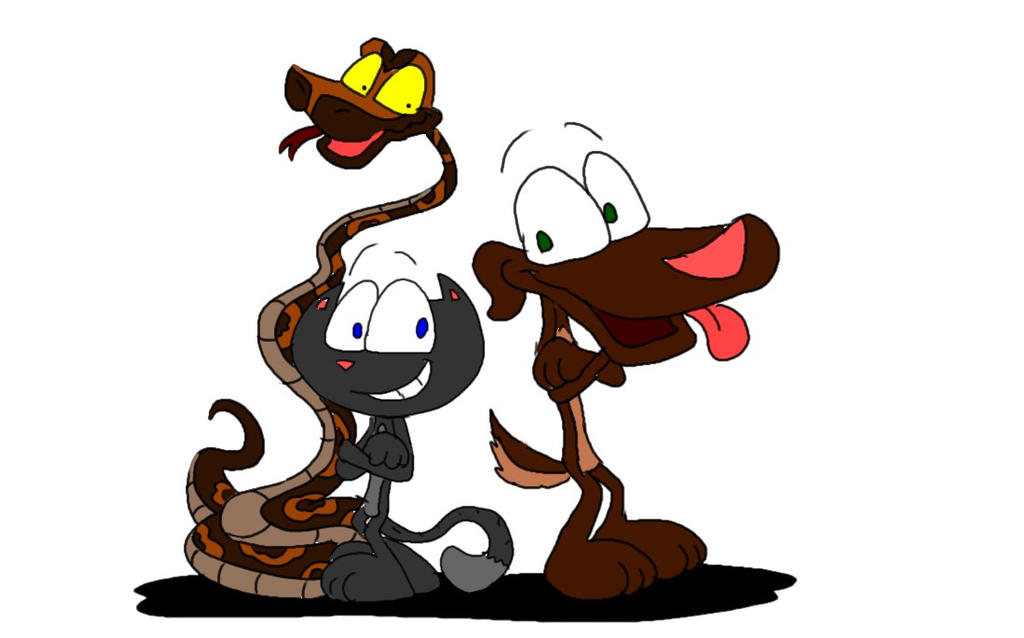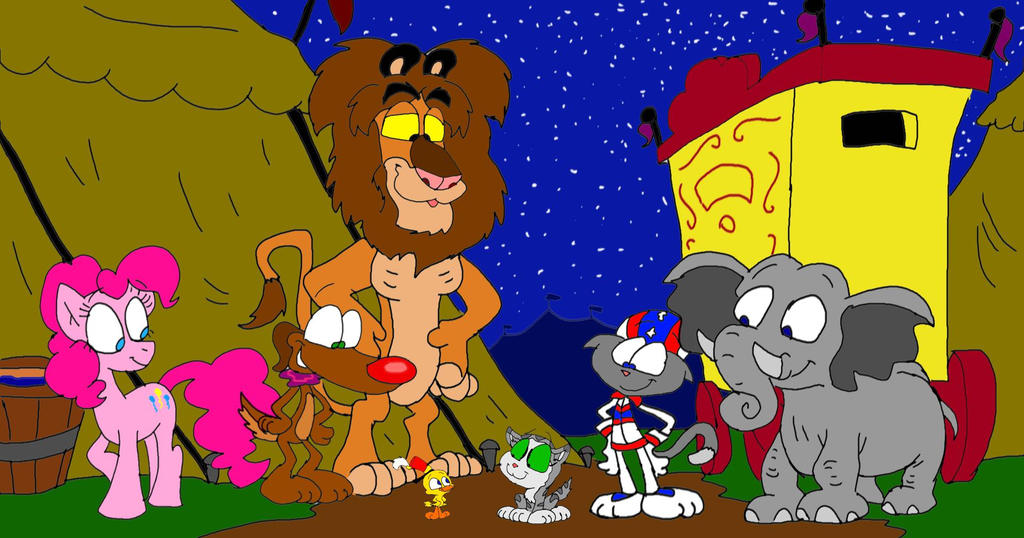 One is a smart-alek cat, and the other is a friendly dim witted dog. But together, they make an unlikely duo! Based mostly upon other characters from comics including Garfield, Calvin and Hobbes, and others, Ed loves to spend his time acting like the friendly canine that he is, while Dunlap would just like to live his life the way he wants. Whenever these two aren't going about their daily lives, they make quite the resume themselves, including world jumping, traveling together, hanging out with their snake friend, Tony, impersonating their favorite giant monsters, to even performing their own acts in the circus. Some would say cats and dogs wouldn't prefer hanging out with one another, but these two can definitely make an exception for that.
Tony the Python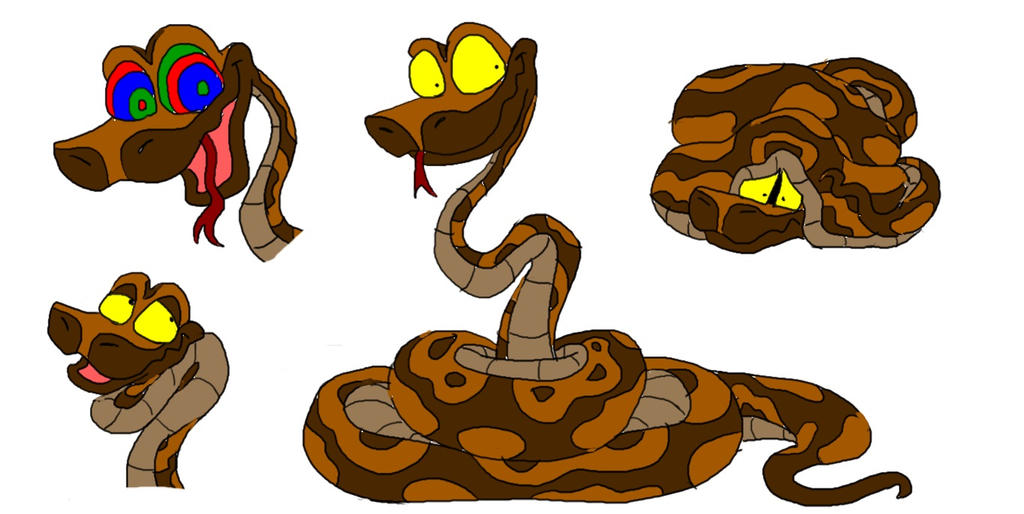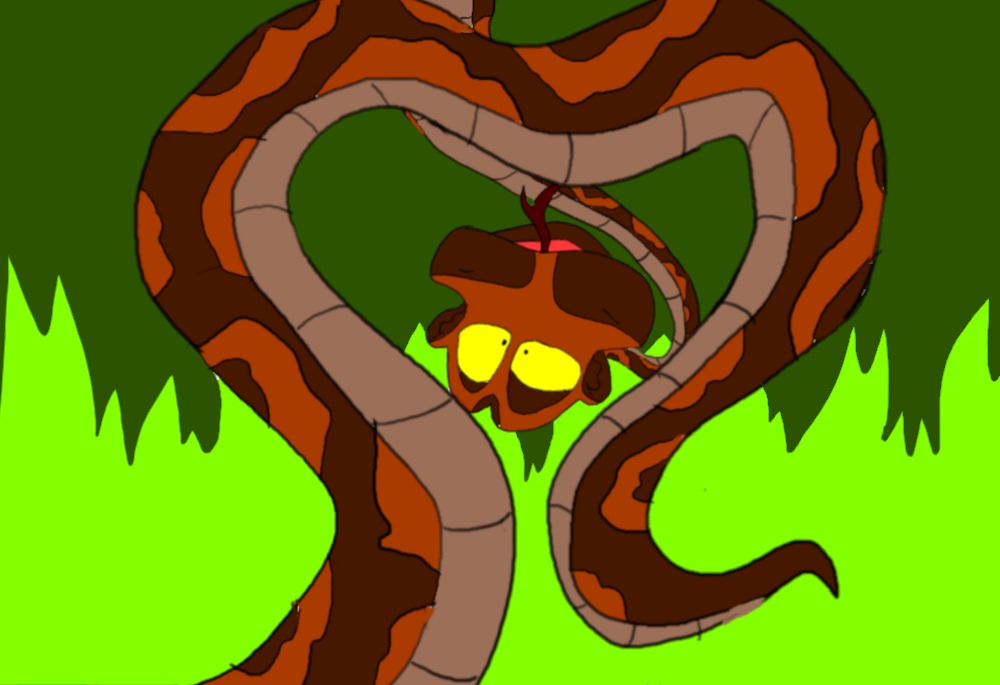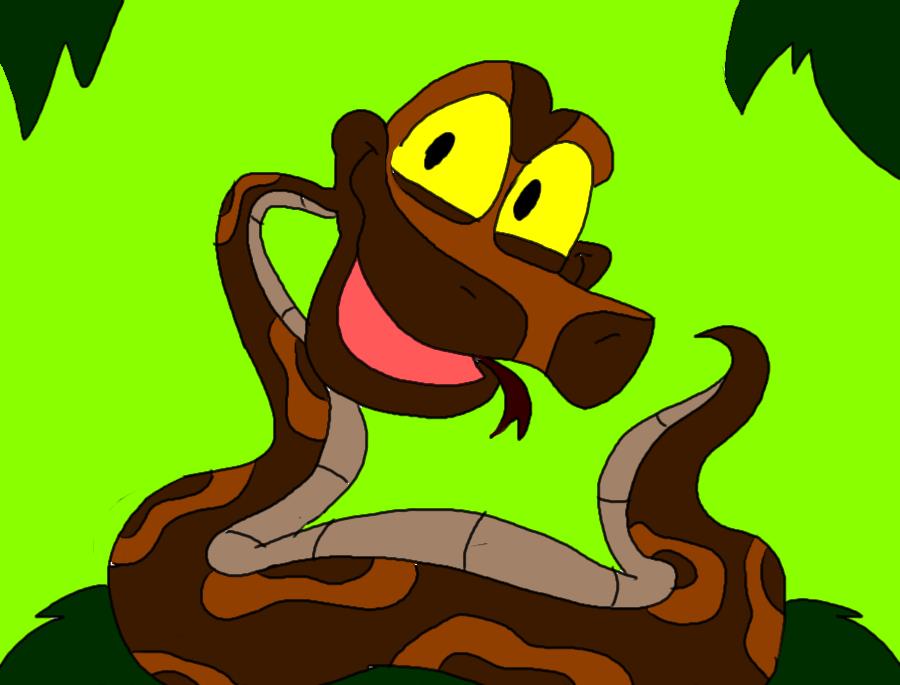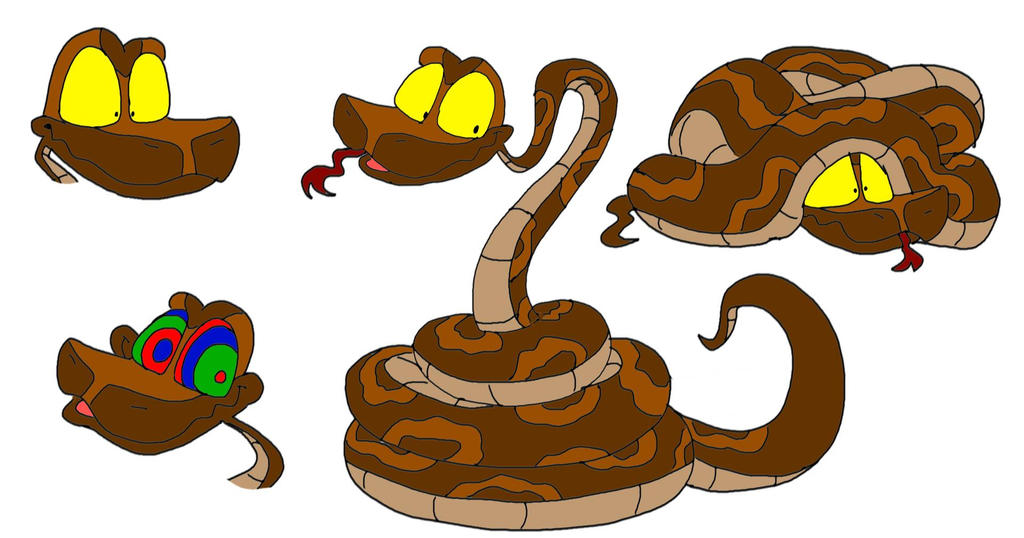 Based upon his other slithery counterparts including Kaa from The Jungle Book and Sir Hiss from Robin Hood, Tony is a six foot long ball python who would rather make friends with others and use his hypnotic eyes for harmless fun rather than to eat and cause trouble. Throughout his Deviantart lifestyle, Tony would often either be content with hanging out with his best buddies or just hang around in his favorite spots in the jungle. Whether it's to join his friends for a crazy adventure, or to hypnotize others for the fun and giggles, you can always count on Tony to be there.
Queen Ular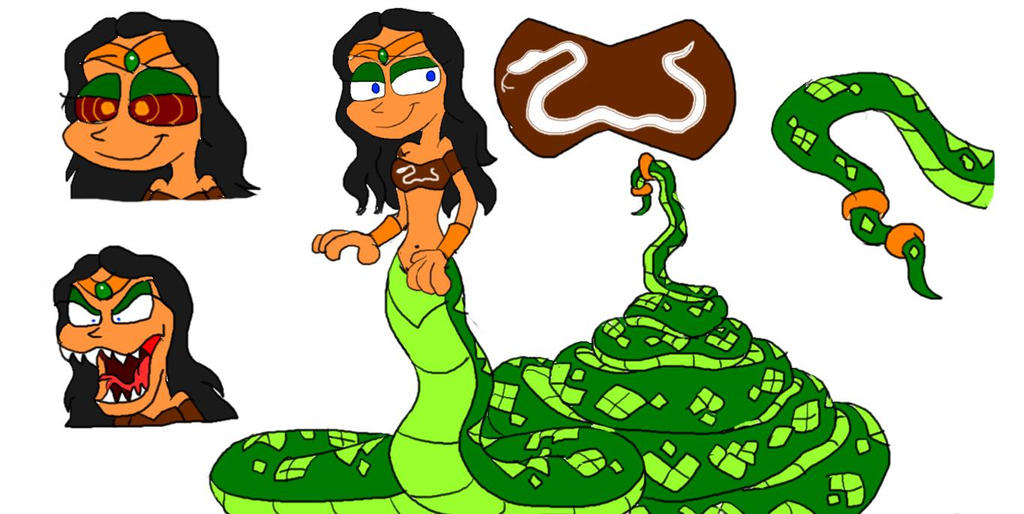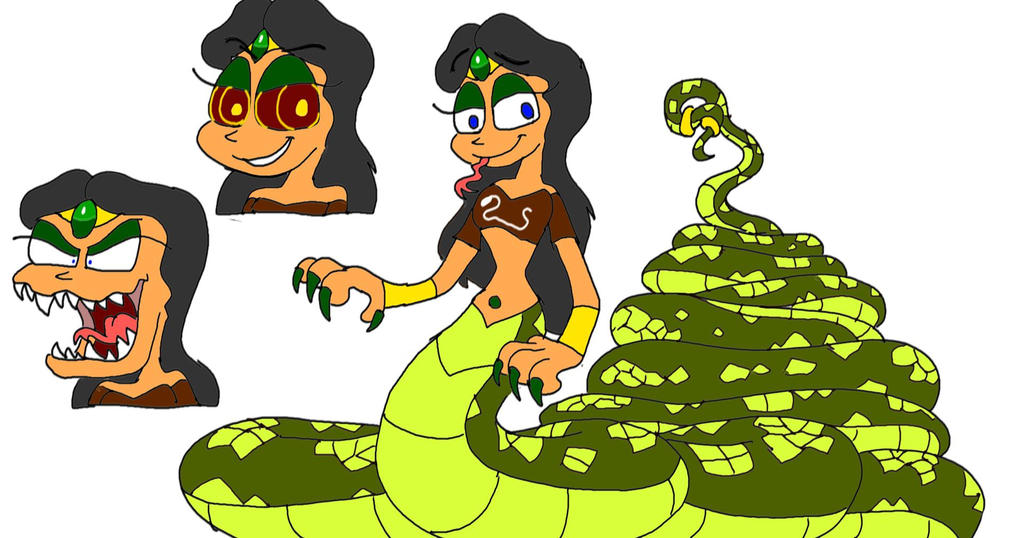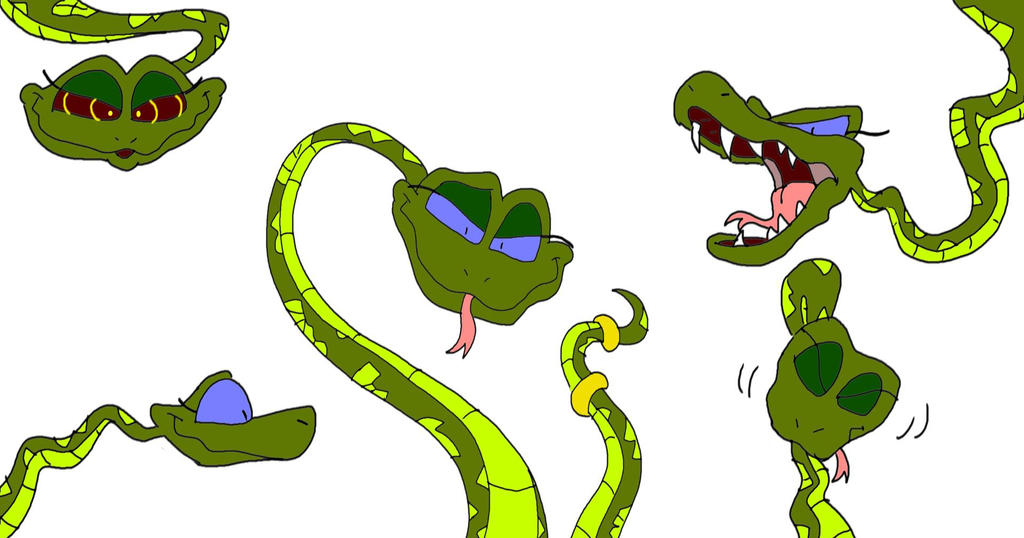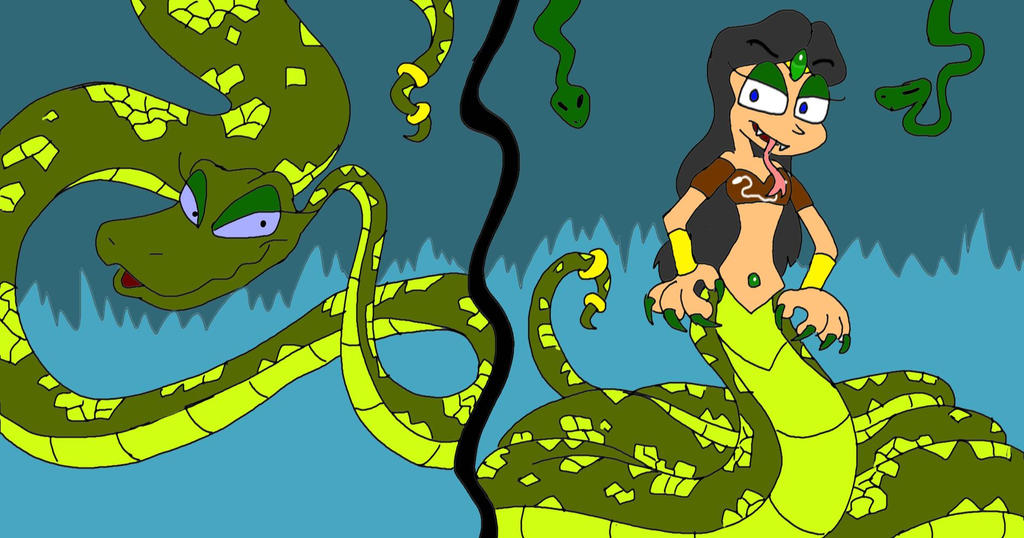 She's half human, and half snake. But she's all charmer. Much like her snake brethren, Kaa and Sir Hiss, and the nagas that came before her, Dragonfire's Selesia the Naga Queen, and SYFYNUT's Agnita, Queen Ular(Snake in Indonesian) is a devious and crafty Naga who would often use her long and muscular body, her wits, and her hypnotic charms to get what she wants. Her hypnotic powers are not only in her eyes, but also in her soft and angelic voice, as well as through a snake-like belly dance. Besides her long tail(measuring around 40 to 50 feet long), she also has other snake-like traits and abilities, including a long forked tongue, razor sharp python-like teeth, and her ability to unhinge her jaws to consume others.
Murphy the Mountain Lion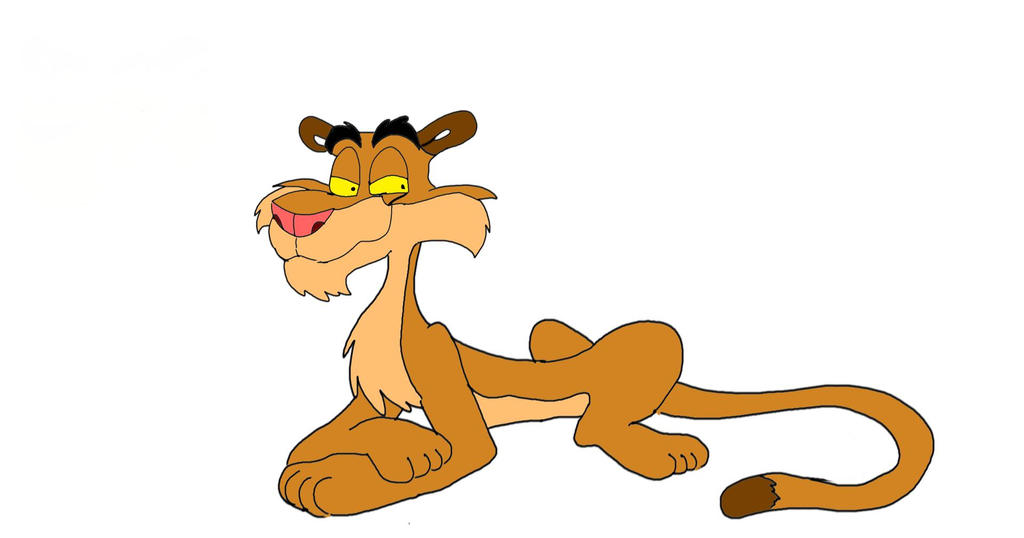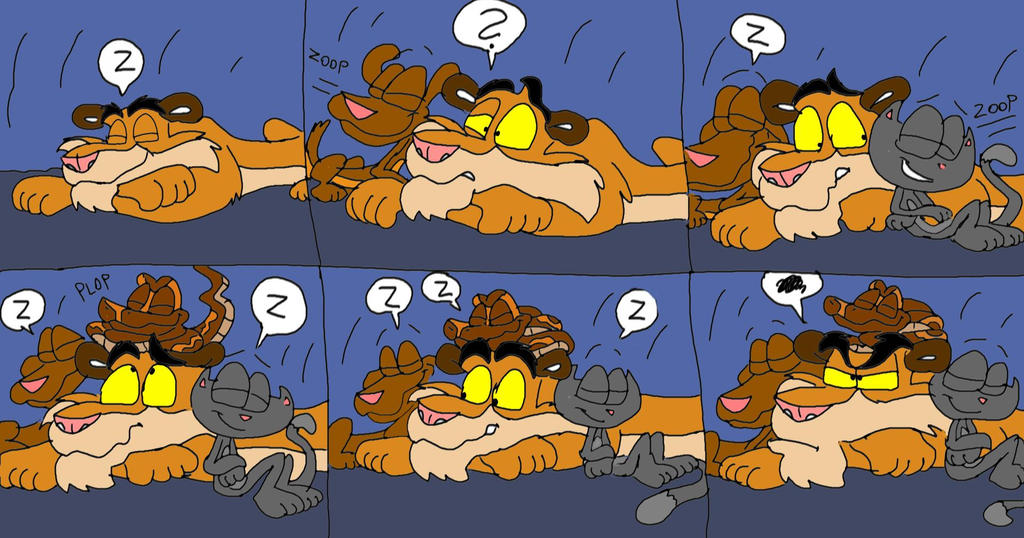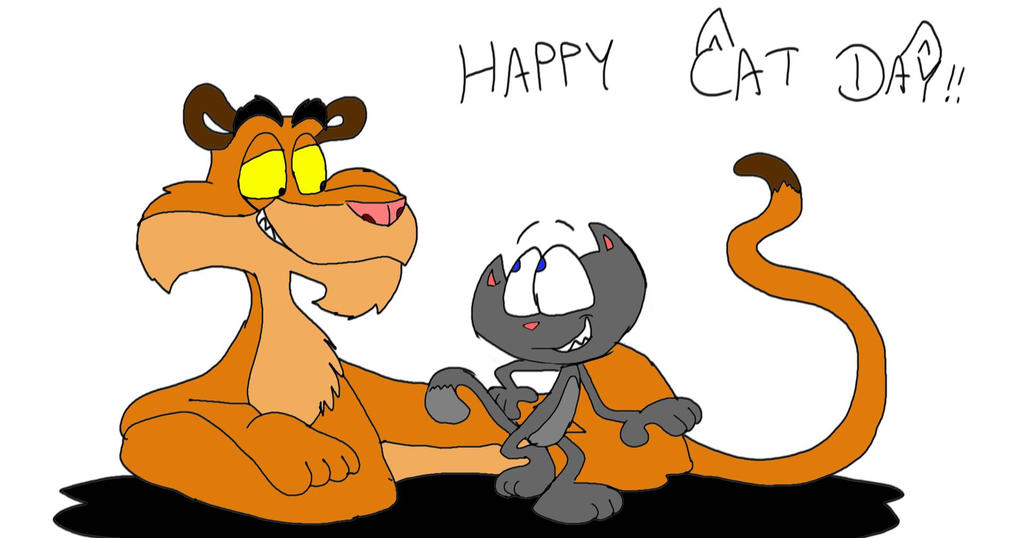 The most recent in Sammy's gang of OC's, Murphy is a cranky old cat who likes to spend his time taking a perfect cat nap, or to just mind his own business. He is also snarky, yet friendly when he wants to be.
Steamer the Locomotive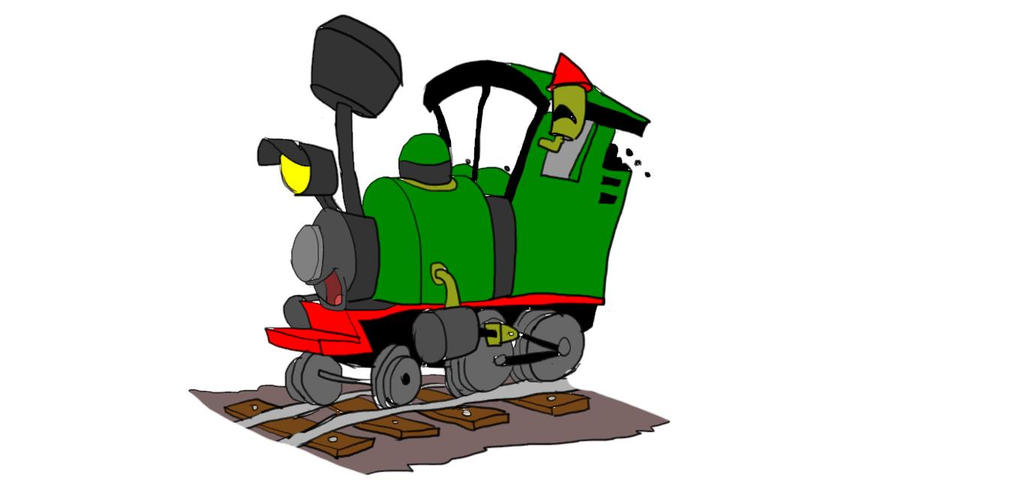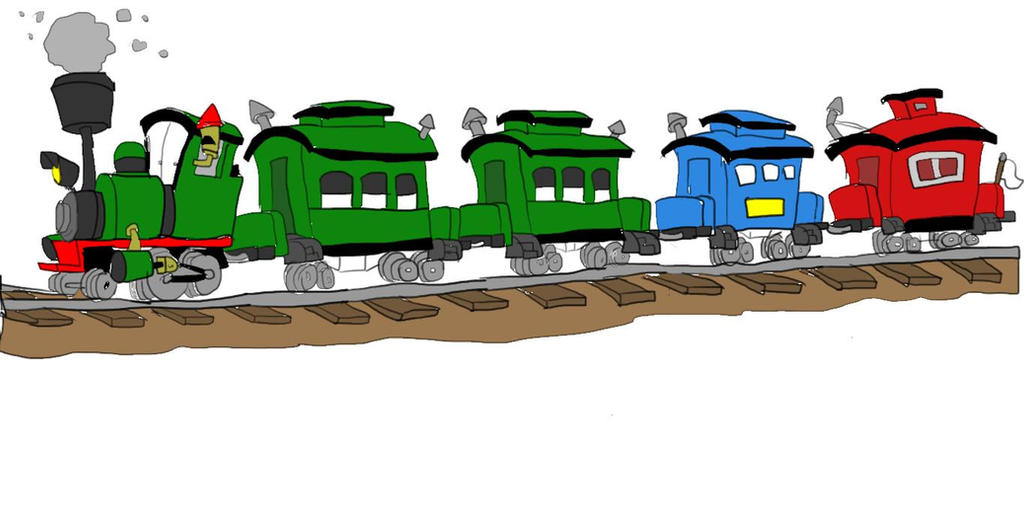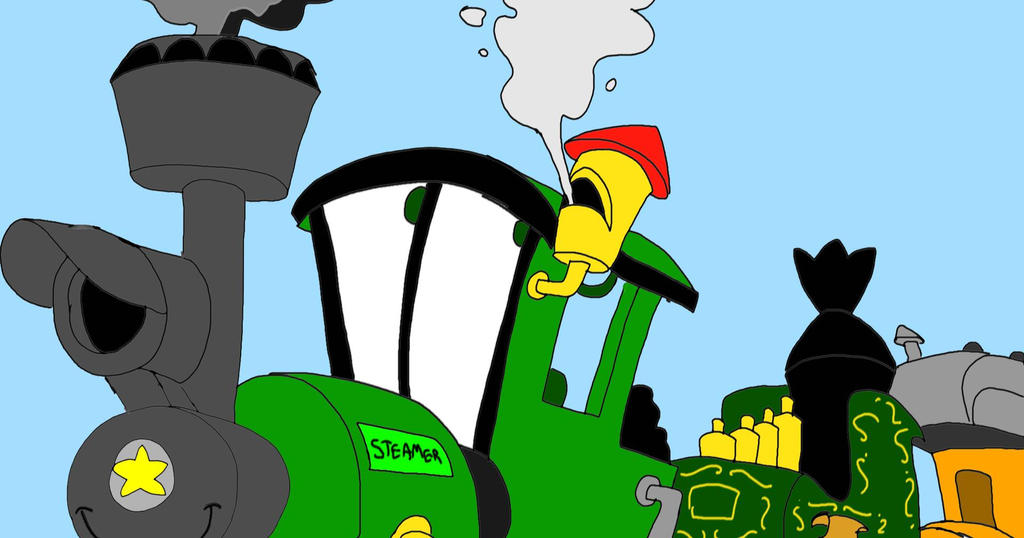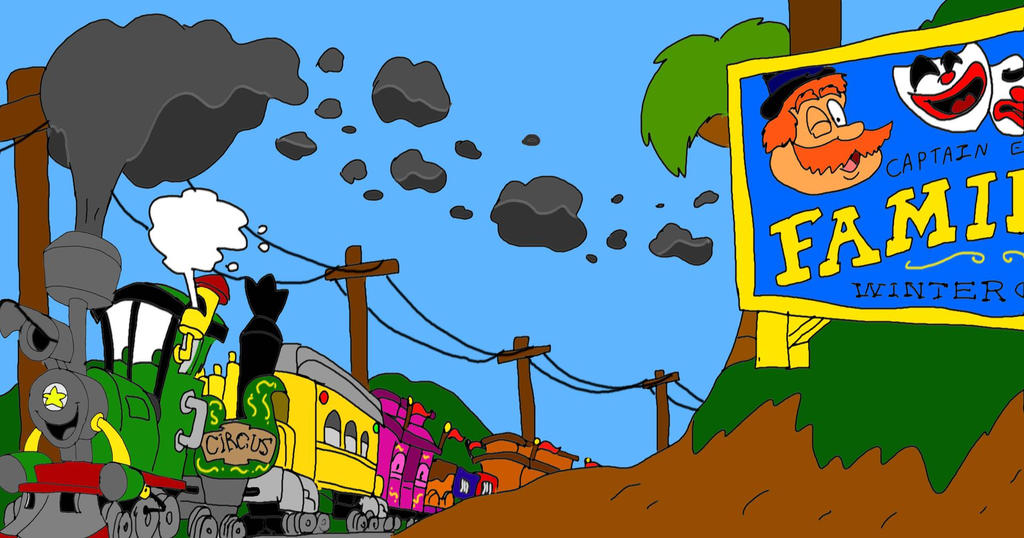 Much like the engines he's based on, including a Stainz steam locomotive, Tillie from The Little Engine That Could, Percy from Thomas and Friends, and Casey Junior from Dumbo, Steamer is a cheeky yet friendly little steam engine with a "can do" attitude and spirit. Whether it's to pull his passenger train on his own branch line, or pulling the Captain Ector circus train when Spring makes a return, Steamer is ready for anything that comes his way.
Jake the Jungle Boy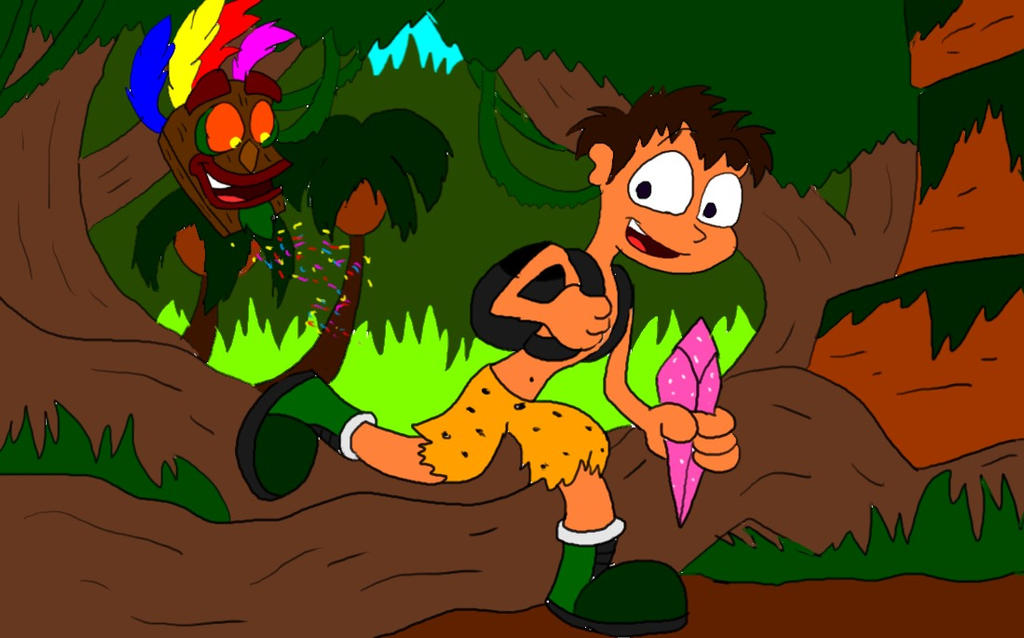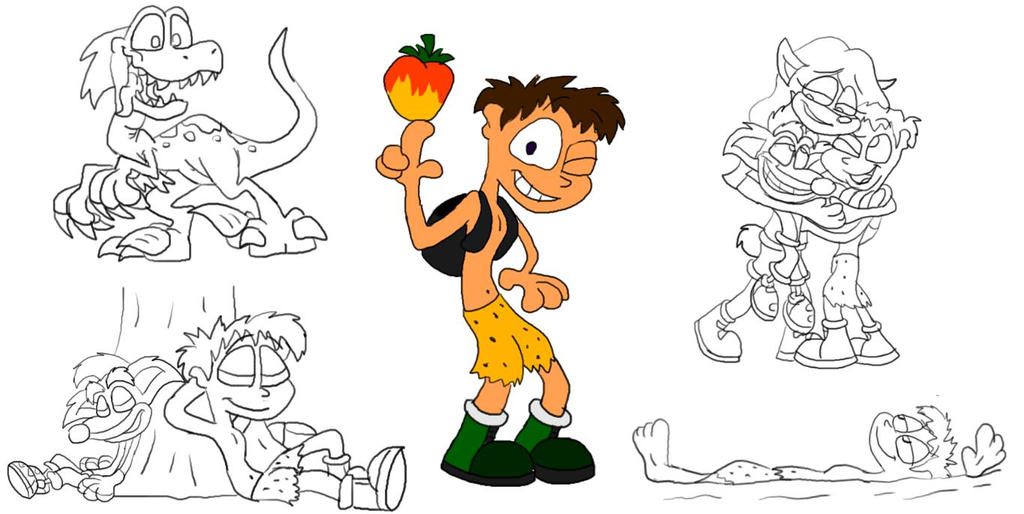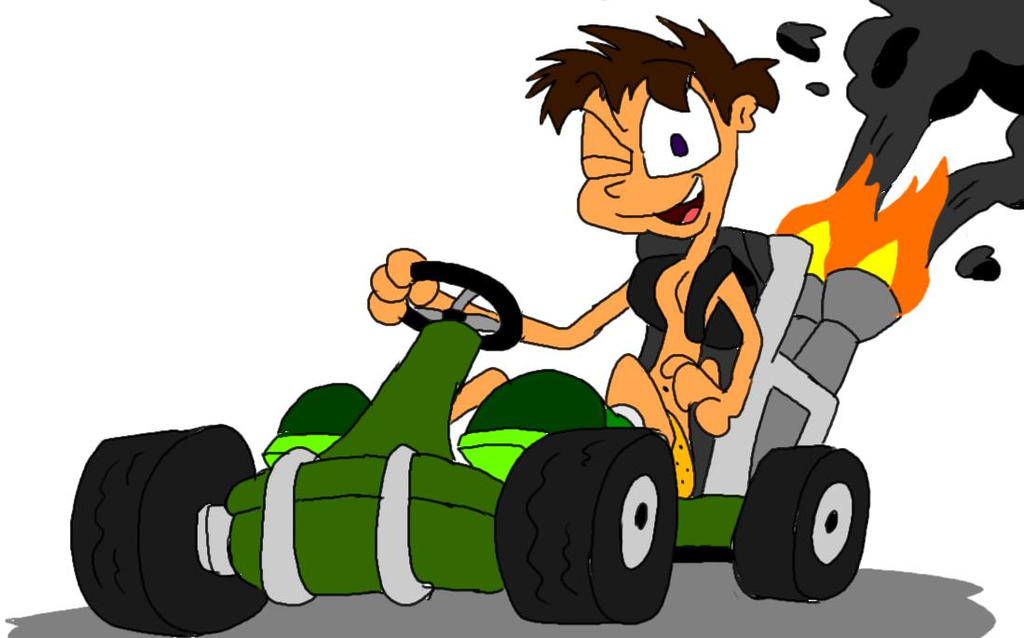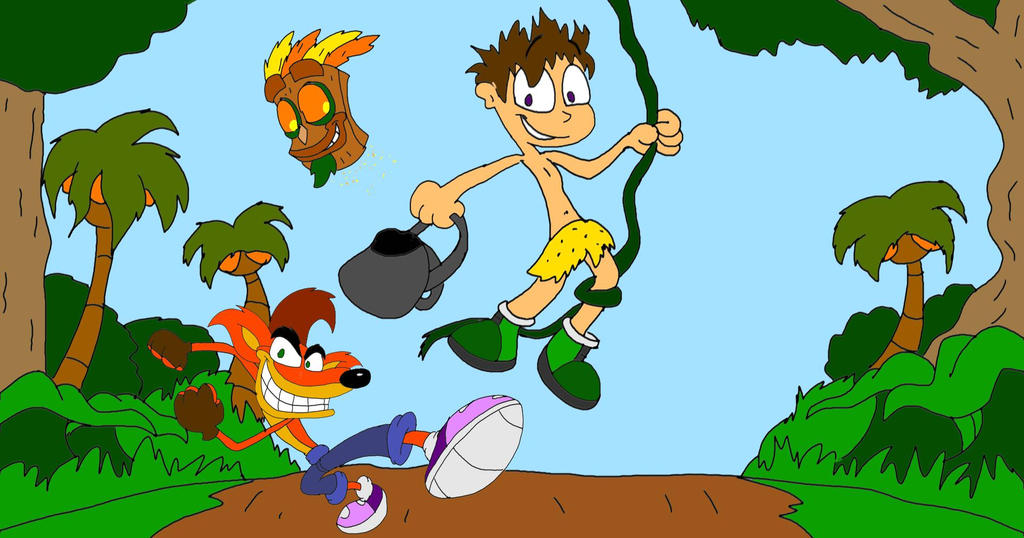 Originally the son to a couple that always travels around the world by boat, Jake was separated as a baby by his family thanks to Cortex and his plans to conquer the world yet again. Luckily, his parents saved him from suffering the same fate by sailing him off in the opposite direction in a lifeboat. The next morning, he was found by Crash Bandicoot and his friends, and has been living the good life with them ever since. But something tells Jake, why is he here? Where does he belong? Could he have a family out there? And what does Cortex have to do with it? But despite that, Jake is a fun loving native of the archipelago Crash and his friends call home.
Red the Robin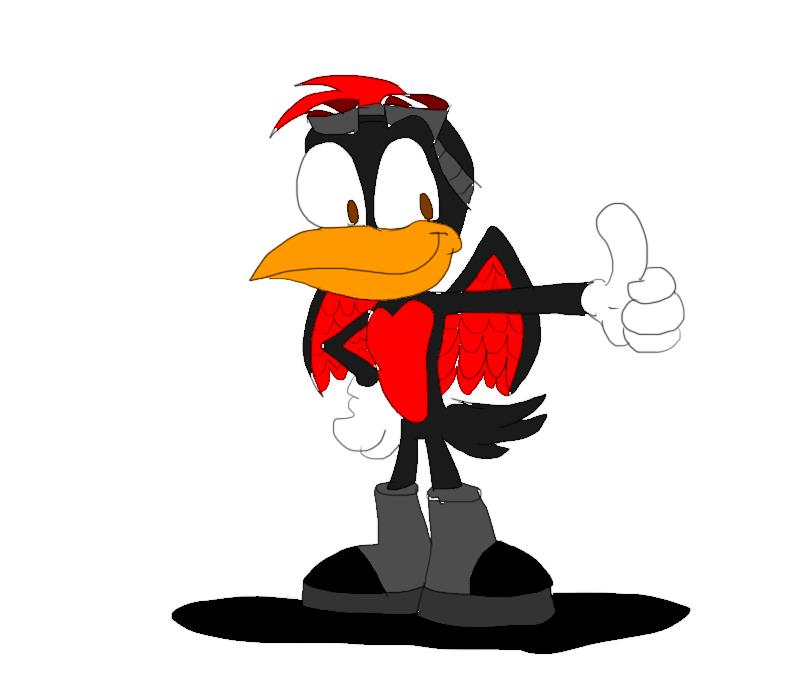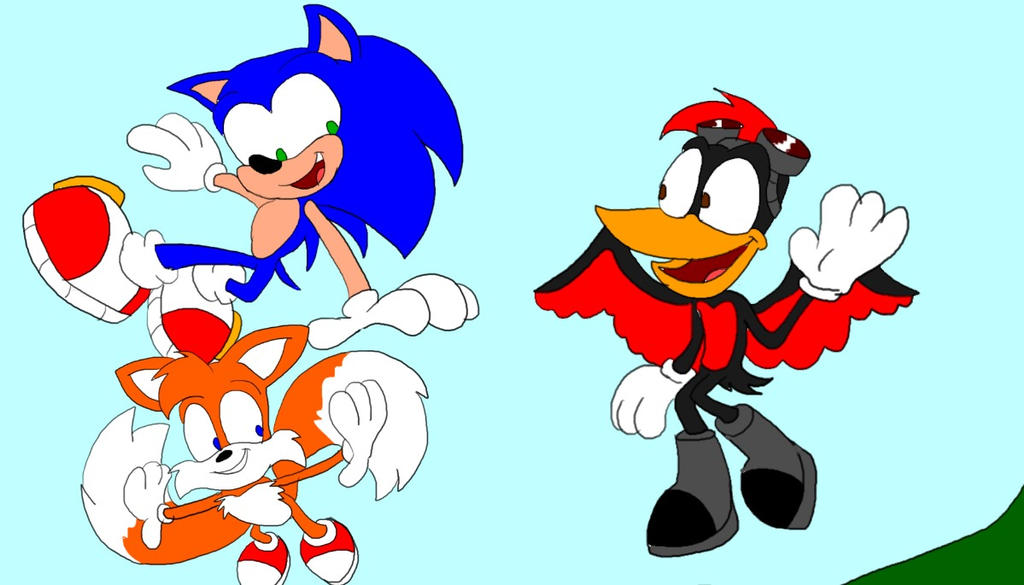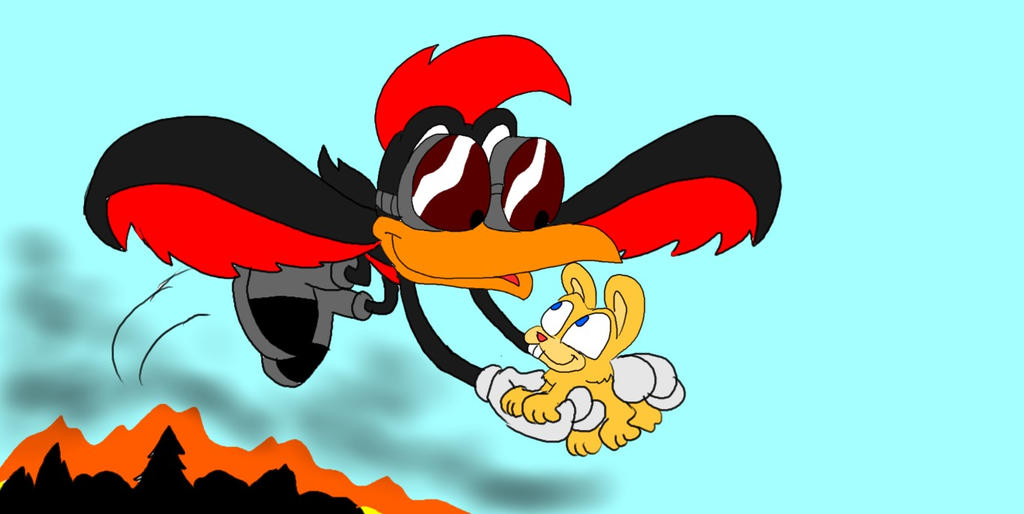 As a carefree, friendly, and high flying resident of Mobius, Red the Robin not only shares a similar design to Rouge the bat, Flicky, and the birds from Sonic Riders, but also has a passion for flying and taking on new challenges. Whether it's making new friends or taking on adventures whether they involve the chaos emeralds or not, Red is always happy to take on anything thrown at him.