Journal Entry:
Sat Dec 29, 2018, 11:05 AM
tagged by
BuckyB00
<3
1. Post these rules
2. Post 8 unknown/interesting facts about your character(s)
3. Tag 8 other people
along with the characters you want them to write about
4. No tag-backs without permission


Mich: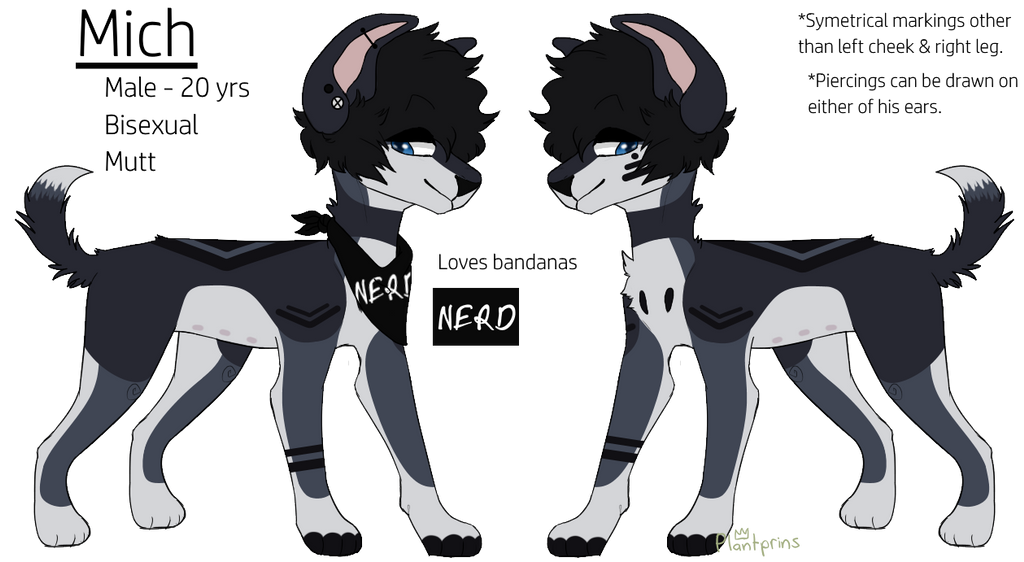 1. I had made him to represent my more "masculine" side to my personality.
2. He's a G. Shepherd mix, even tho it's not stated on his sheet.
3. Unlike Me/PBJ, he is VERY moody, sarcastic, flirty, and not afraid to actually interact with others.
4. Despite his tough-guy facade, he's very caring and is a total bottom. But he can still take control if wanted.
5. Loves steak, it's his favorite food. Med-rare with some cheese on top of it, mmm!
6. His hairstyle can actually be anything from a hair tuft, faux hawk, messy w/ buzzed sides, or just messy as shown.
7. He's bisexual but prefers girls, although a strong guy will also tickle his fancy haha.
8. He's a romantic. Will take you out to eat at nice places, watch movies with you, light candles, the works~ <3
TAGGING:
pawsku
- Rye
UF0-H0E
- Andy
Perosama
- Naoi
AlaskanCat
- Shiloh
thats all im tagging idk a lot of ppl anymore ;w;

Watch