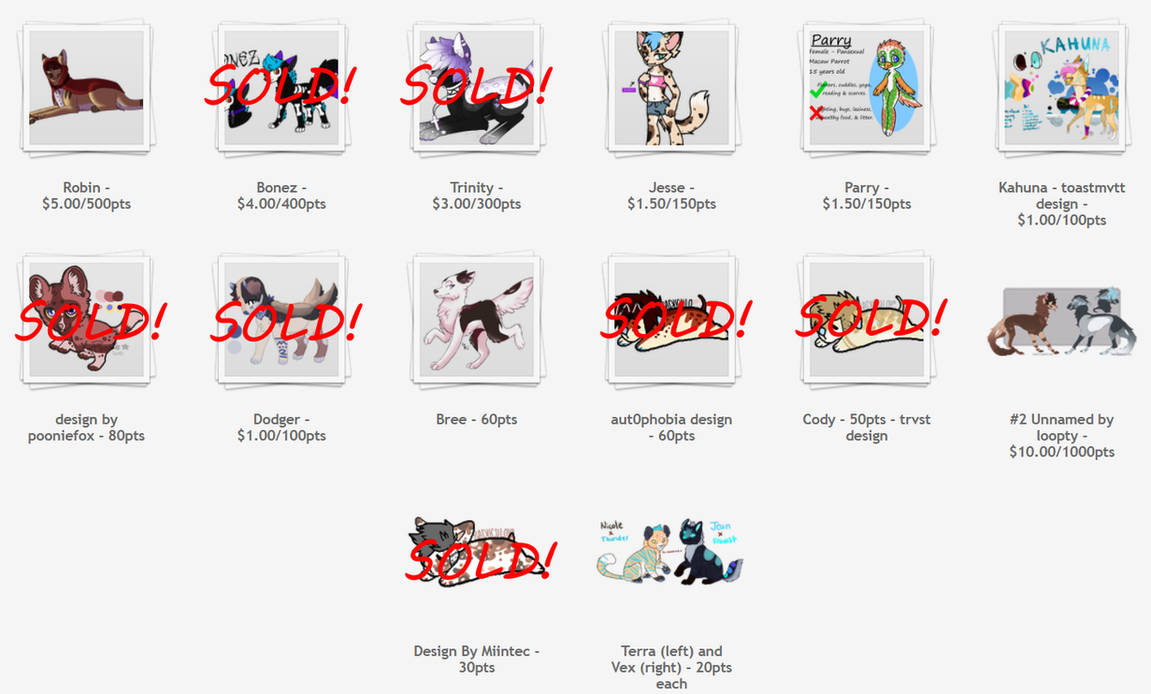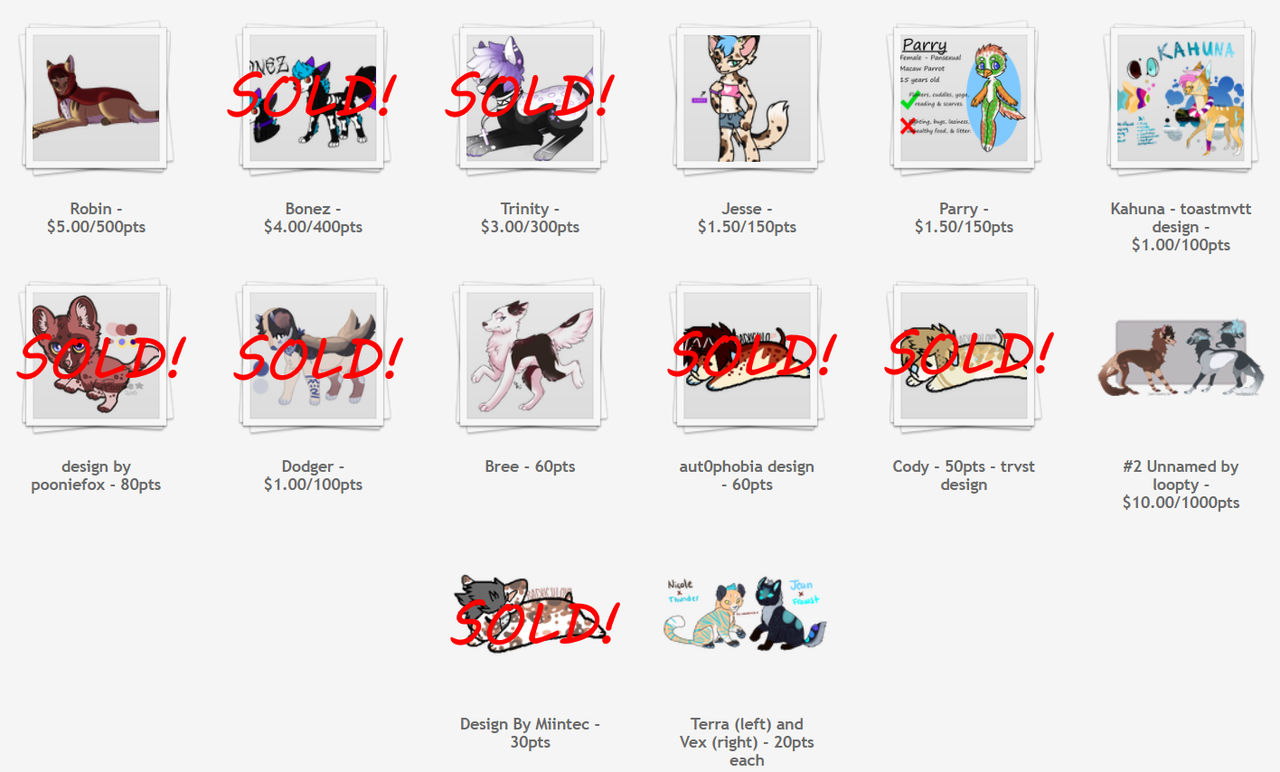 Watch
taking offers on ALL of these. the prices shone are just what their worth w/ all the art and such.
i'm willing to haggle, so long as nothing goes below 0.50/50

unless the OC is already priced lower than that!

EDIT: forgot that i sold dodger already, so pls dont offer for him!!

stash link: sta.sh/21zb95ckzxls?edit=1

YOU MAY OFFER:
money > points > artwork


please please PLEASE consider!! i need them gone ;;

Reply

indeed they are!! go ahead and send the $3.00 to kyrahross16@gmail.com~
then lmk when you have their files saved! <33
Reply

Reply

yep! send them via donate/gift then lmk when you saved the files~
Reply

Reply

what're you willing to offer?
so long as it doesn't go below 50

should be ok
Reply

Reply

I can do that! pls send the 200

via donate or gift.
and for the headshots, could you do these two pls?
toyhou.se/2370346.bambi#825535…
toyhou.se/3257442.cooper#11235…
also lmk when you have their files saved!
Reply