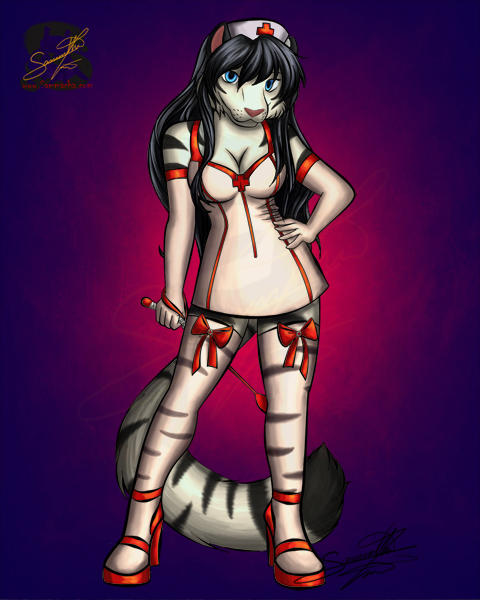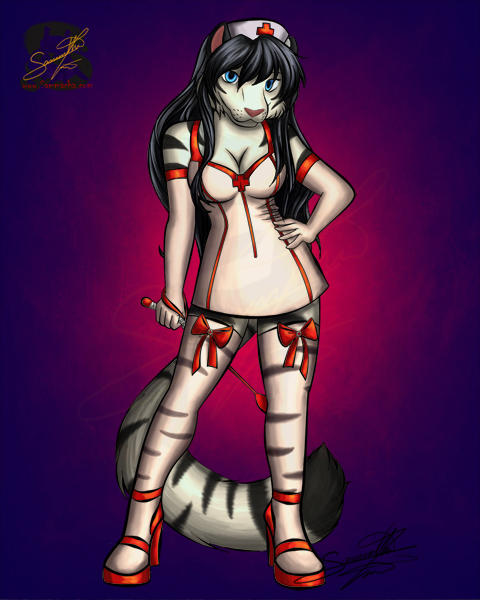 Watch
Geminette: The Dr is busy so I am going to assist you. Please remove your pants so we can get started *grins*
O my... looks like Geminette might have more in store for you then imagined. I wonder how that tool is used to examine the patient

This lovely Gem belongs to
gemini1
looks like she might be working the night shift.
I bet that might get you to visit a little more often

-Samantha Lim
Cool Art, Prints, Commissions and More! - www.sammacha.com
Full Gallery:
www.sammacha.com/gallery.html
Commission info
www.sammacha.com/commissions.h…
Facebook:
www.facebook.com/Samantha.Lim.…
Twitter:
twitter.com/sammacha
Tumblr:
www.sammacha.tumblr.com
YouTube
www.youtube.com/user/Sammacha
DA:
sammacha.deviantart.com/
FA:
www.furaffinity.net/user/samma…
ADULT FA:
www.furaffinity.net/user/roxan…

I see that you are very into furries now, when we met I don't think that you were. Not that there is anything wrong with that. This is UNDEADNUKE3 I think you know me by, you've probably forgotten by now though. It's nice to see that you are alive
Reply

Hey dude, I do remember you, how have you been? It has been quite some time.
I can't really say that I am more "into" furries now then I was before. I have always enjoyed anthro characters as well as anime, fantasy and of course pokemon

I have always drawn the adult things but never had anywhere to post them and so, I joined FA.
The reason my gallery has been flooded with more furry stuff is just because thats what people are asking me to draw via commission work. More people purchase those over my fantasy or anime work so that's what appears in the gallery. I still love to practive drawing all things, still life, scenery, animals etc. Not much has changed with my likes and dislikes, in fact I am not really into anything these days. Mainly just work. No time for games or tv really.
It also seemed that a lot of friends left DA, made new accounts or just left. I also don't get a lot of time for personal art but some of those should be seen pretty soon. good to hear from you

Reply