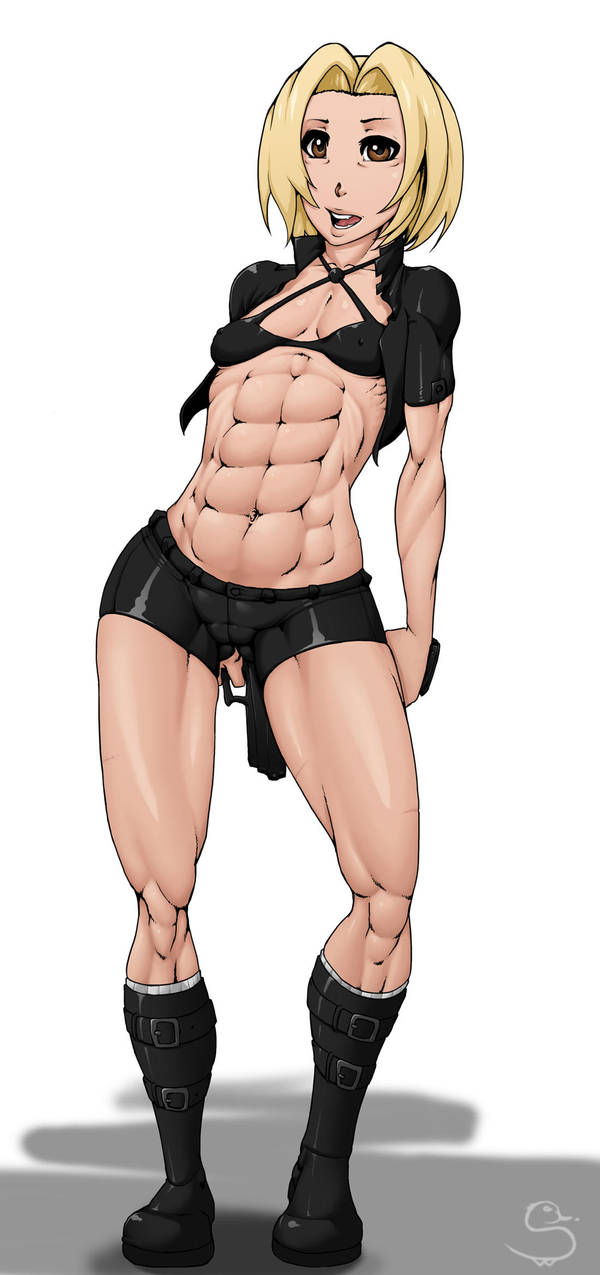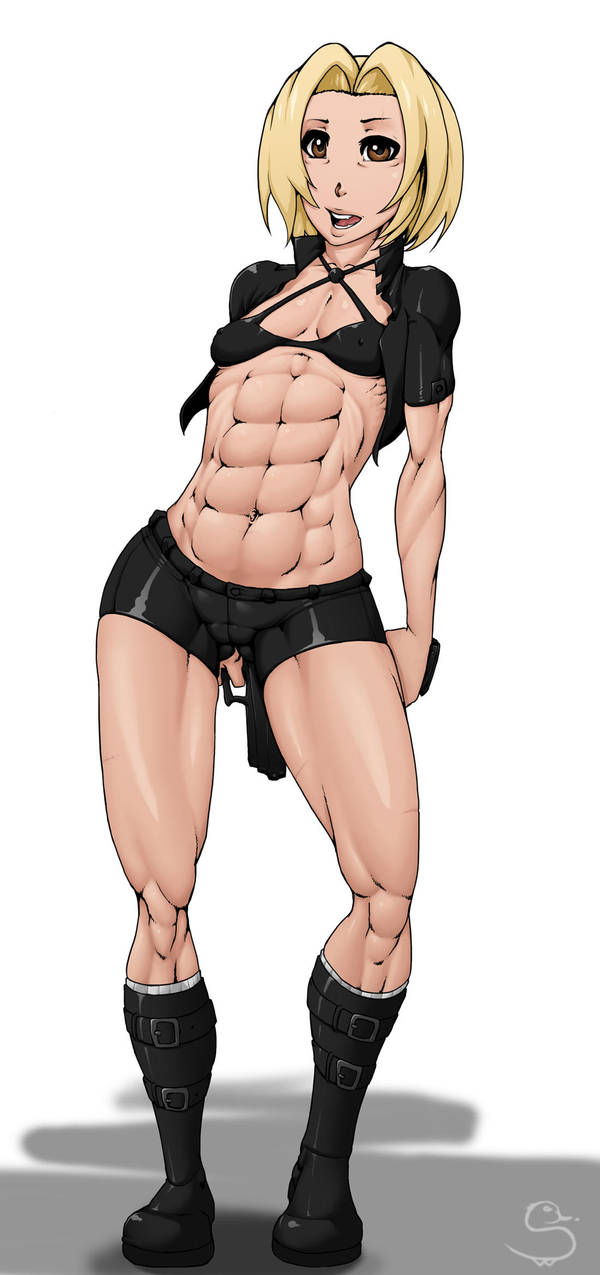 Watch

Oh, I LOVE her innocent face

'Yeah, I shot the sheriff... But I SWEAR it was a self defence, officer! <cute, innocent face>'
Reply

Huh, twin guns... so she's an assasin or something in addition to being a bodybuilder?
Reply

yeah she is an assassin and there were modifications done to her body to make her the super-soldier "assassin"
Reply

Alacrity looks awesome here, superbly ripped but agile, not bulky.
I really appreciate the extra details, like all those little scars, and how her gawky expression contrasts against her pose and overall scariness.
most important, you have all of Ala's main features
and there are many, some subtle, like her eyebrows & flatchestedness, as well as her more obvious features ~

Thankyou so much~!
Reply

Reply