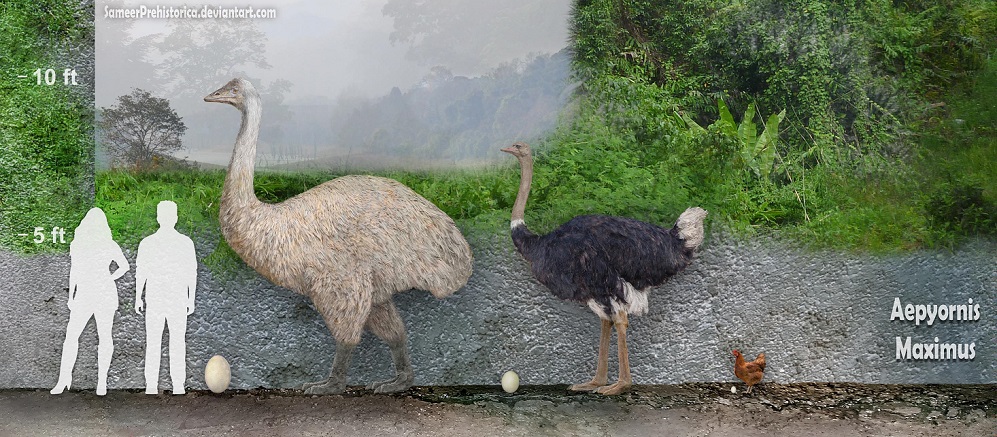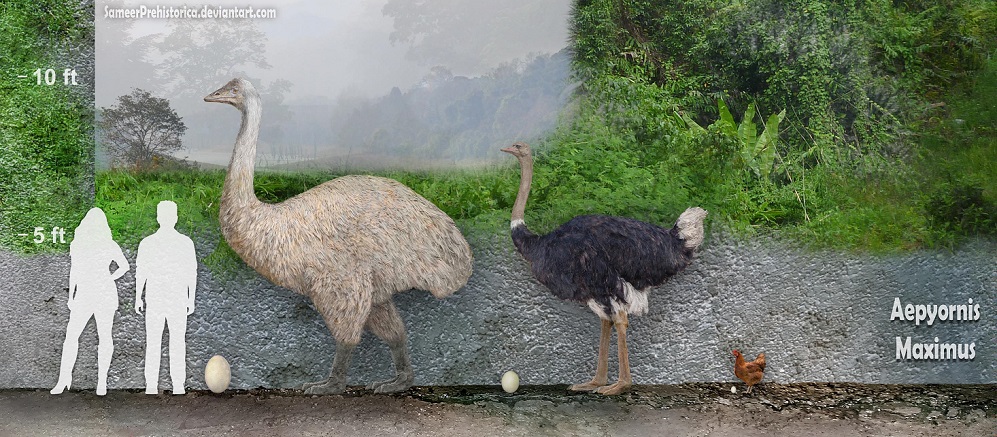 Watch
Aepyornis also known as the Elephant bird is one of the largest bird that ever lived. It could stand about 10 feet tall and weighed upto half tonne.The only other bird which rivaled its size is Dromornis. The egg of the Elephant bird have a circumference of over 1 meter (3.3 ft) and a length up to 34 centimetres (13 in). It's egg are about 160 times larger than the average chicken egg.

Fossils have been found in Madagascar.

(Aepyornis compared with Ostrich and Hen. Plus comparison of all their eggs.)


The great Sir David Attenborough said that ---- (It wasn't the skill of human hunters that caused the big bird's demise: "I doubt it was hunted to extinction – anyone who has seen an ostrich in a zoo knows that it has a kick which can open a man's stomach and an enraged elephant bird, many times the size of an ostrich, must have been a truly formidable opponent." Humans probably killed off the elephant bird by eating all their eggs—someone stumbling on a nest and stealing one of it's calorie-rich eggs could keep their family happy for several meals.)

I agree with the idea of Sir David Attenborough.It is not surprising that one of their giant eggs would have fed an entire human family !!! Imagine the size of an omelette from that egg ?