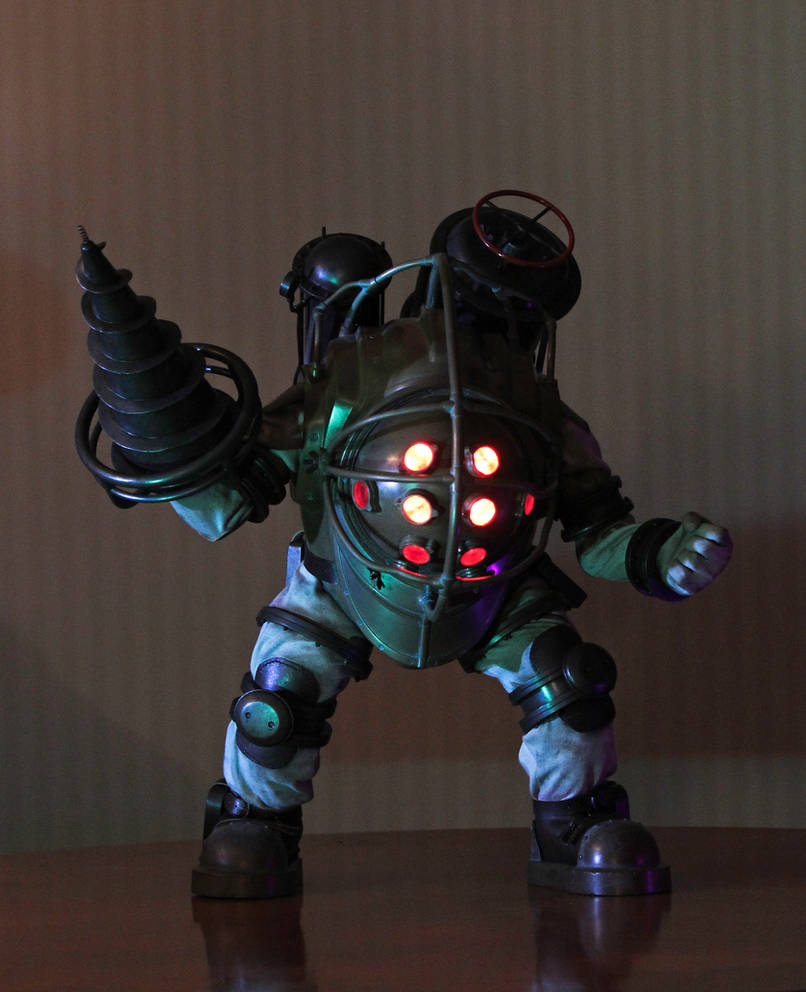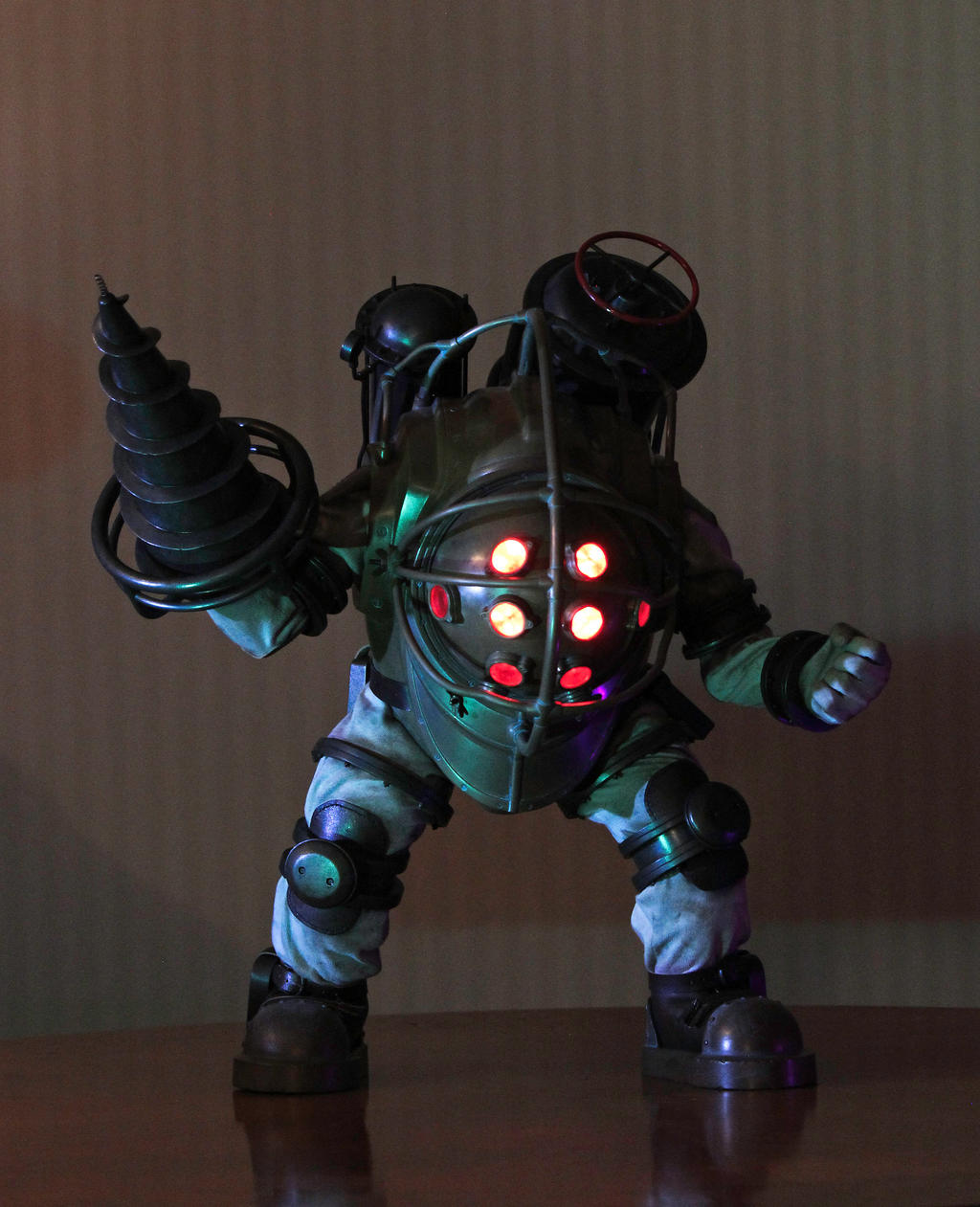 Watch
Finally!

After two years of on and off work on this guy, it has come to the point where I can say it's finished.

This is a completely scratch-built figure in sixth scale of the well-known palooka from the Bioshock universe


38cm/15" tall

Parts made of cold cast resin and metal

Hand sewn diving suit with leather details

Fully articulated, including individual finger movement

Light-up helmet with tree color toggle and rechargable battery




Saaaaaaame! Fantastic work!

That is one killer Big Daddy, and those seem to be two years well spent. I love how he looks, especially the ribbing of the diving suit.
Reply

Thanks Yeo!
Yes I have to say that it's been worth it.
I learned a lot from this, like sewing tiny gloves. Immensely useful skill

Reply
Amazing, well worth the effort you poured into it!
Reply