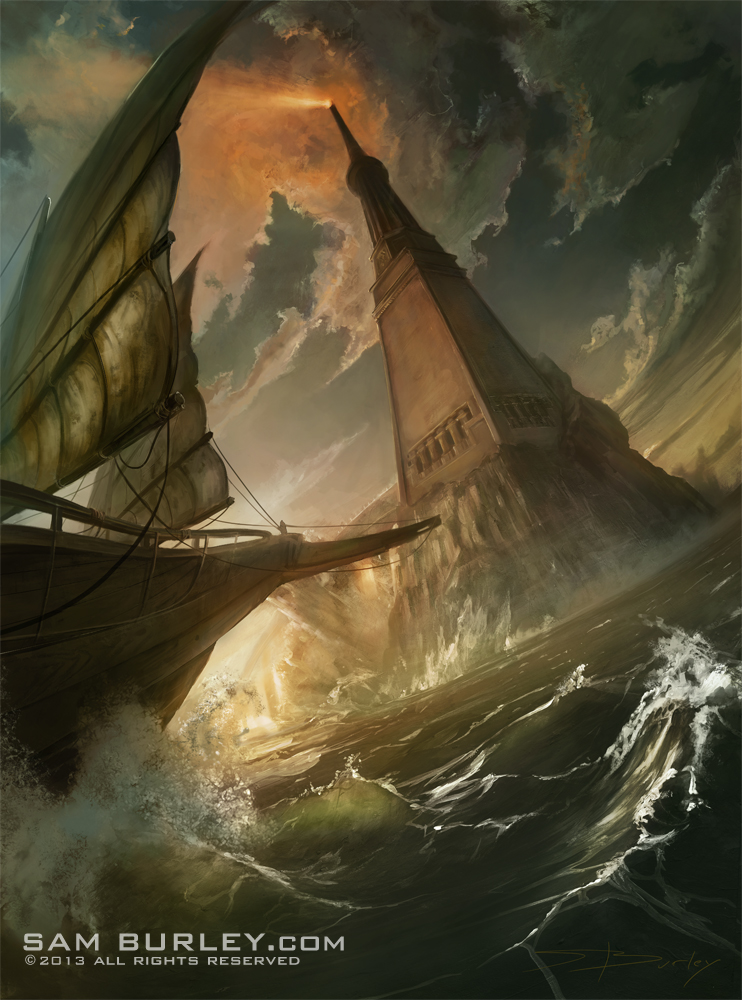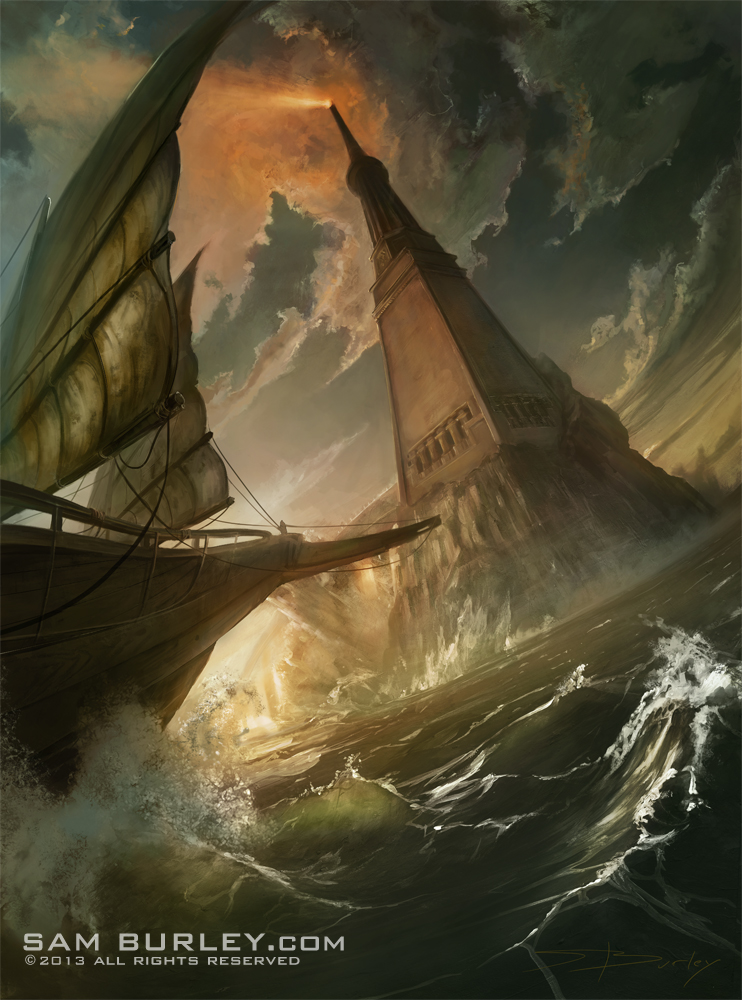 Watch
The legendary lighthouse of Alexandria. Painted with acrylics on masonite, colored and re-painted in Photoshop.
© Sam Burley - Do not use without permission
Check out my
website
[link]
,
blog
[link]
or
facebook
[link]
for more!
Feel free to email me at
sam@samburleystudio.com
-
Don't send notes
here on DA because I tend to miss them.
If you're interested in
prints
, check my site Contact page for rates and send me an email, or browse BFA:
[link]
Thanks for looking!

Daily Deviation
Given 2012-03-02
Vision: There is a story somewhere in here, but I can't quite feel it. It's eerily entrancing and mysterious.

Originality: Although this is a painting of something that has undoubtedly been painted before, you have truly made it your own and that deserves a commendation.

Technique: The way you painted the slightly transparent bits of the water is what struck me the most. It looks intimidating and jarring and so absolutely real. The brush work is so detailed and sharp that it would catch anyone's eye. The orange light creates a sense of urgency that is somehow enhanced by the sideways angle (another thing I loved about this artwork).

Impact: This piece has a phenomenal impact, despite its inherent simplicity. Although it is a painting without a human face in it, there is still so much emotion in the work. I love this piece and would buy it to hang on my wall if I could, and I'm sure many other people feel the same way.
The Artist thought this was FAIR
115 out of 118 deviants thought this was fair.