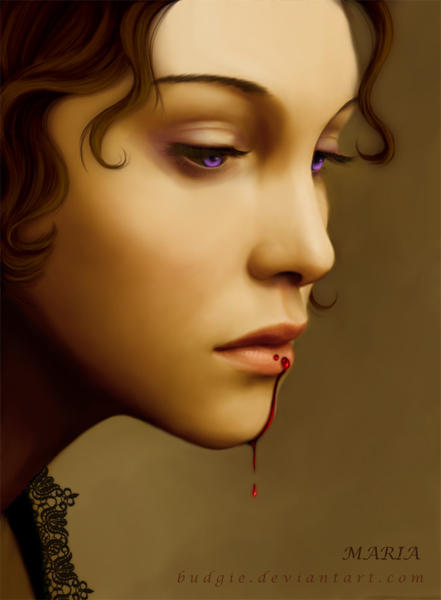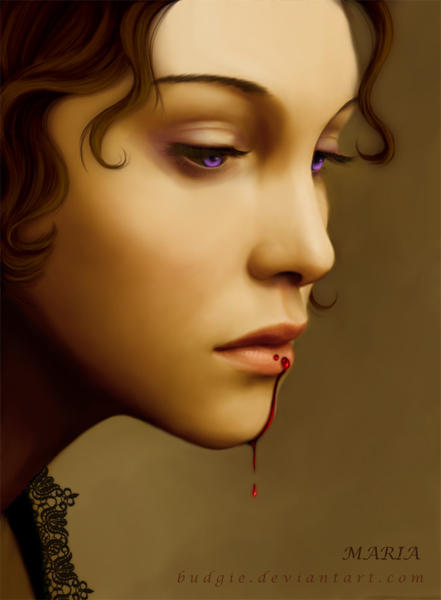 Edit:
My JPG problem has been solved, though I wont be uploading the higher quality one due to the fact that my watermark can not cover it without going over the face. Thanks ~
raven8t8
For the people who keep asking if she is a vampire, she is not.
Well anyways, whatever.
Thanks very much to ~
Scully7491
for the lace brush. And Alessandra for the reffs

Photoshop CS2
Maria (c) me
Maria is from Avi:
[link]
(c) me, `
lone-momo
and ~
Chameleon-PinkFox
(maria is NOT mania)
Not to be used or redistributed without my permission.
The owner of this deviation has disabled comments.