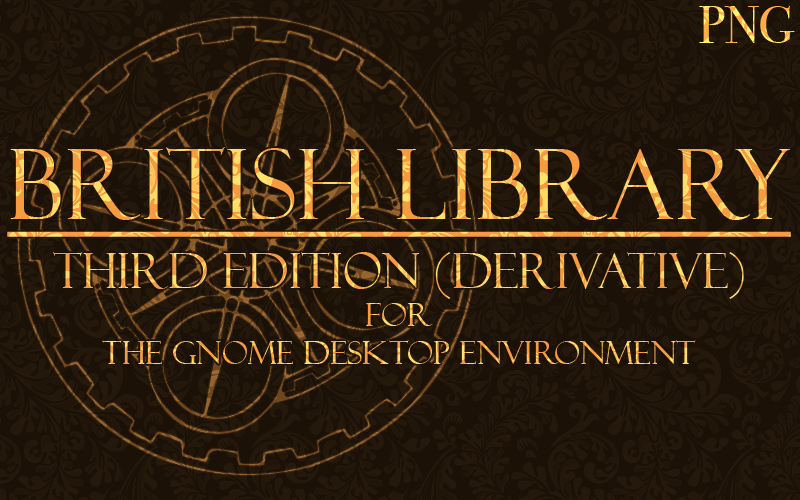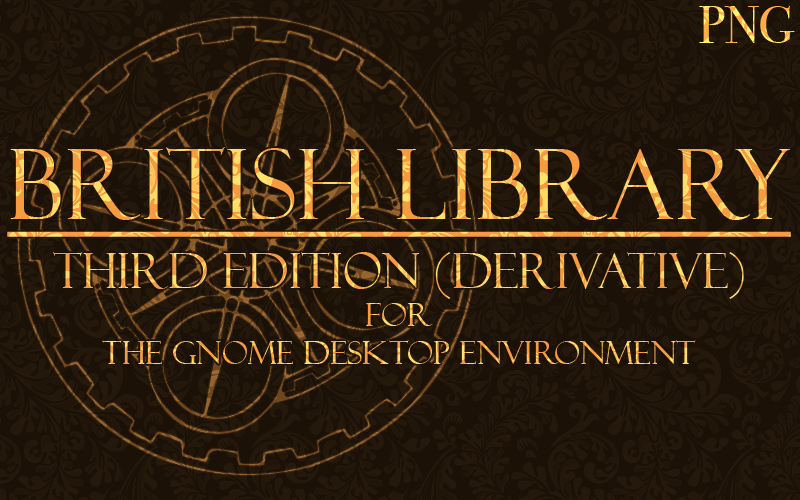 Watch
Gnome version of
Icons of the Library
contributed by... actually I forget. I'm really really sorry. Full credit for the mod implementation to whoever that was. Named "Britanzan" by the creator, based on the "Balanzan" theme. See also corresponding
GTK set
.

Gorgeous! So much talent! Thank you!
Reply

Cool! This is Great work!!!

Reply

Thank you ever so much for taking the time to create this great icon set. I steam-punked my Debian Wheezy Xfce install with it.

Click on the pic after it loads to go full size...
postimg.org/image/6salg3arz/
As you can see some icons are missing but I can live with that, not complaining, just sayin'.
Reply

Groovy! I'm a little surprised there isn't a paint chip icon that isn't on a document background—but I guess that's what happens when you're designing for what you need rather than what is orthogonally correct. If I ever get back to this set again, I'll definitely address that and similar shortcomings. There are a few
in the main set
you may want to try and apply: "Control Panel - Appearance", "Control Panel - Desktop Screen Effects", "Miscellaneous - Screen Saver"... maybe "Miscellaneous - Metronome" for "Notifications"?
Reply

The missing icons are probably because you created the set for 'Gnome', Xfce probably has a few different icon 'flags' or different file name 'triggers', if ya know what I mean, so it's most likely a matter of giving the Xfce GUI what it wants (speaking in general, not asking you to do it for me), i.e., renamed/placed in the right folders. Gnome and Xfce are compatible to a degree but definitely not 100%.

Again, thank you ever so much.

Edit: Point of information for whoever reads this, if the GUI can't find an icon in the theme chosen by the user, the GUI will use a 'replacement' icon from the default set.
Reply

Well, feel free to try and fix them! I'll gladly post it here with credit to you if you'd like to contribute them back. Unfortunately I don't really have time to do much support work for BL these days; work and other projects have really swallowed my time.
Reply

I will seriously consider a total Xfce 'bundle' (will take some researching for sure), I love Debian and Xfce (and these icons

), unfortunately, like you, life and obligations get in the way of fun like this.

You are a 'star', never let anybody tell you different.

Reply

This will be useful when I inevitably make my way back to some Gnome-using Linux distro.
Reply

It shall be a good day. I currently also have a collaborator working on/massaging a KDE set, if that floats your boat better. And I already did a WindowMaker set some time ago.
Reply