I have quite big taste to draw something so... I wanted to try offer one quick slot of this commission type,
picture should be completed today
:
*is so curious how quick will be your interest

*
Portrait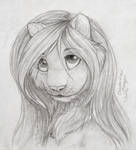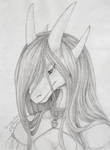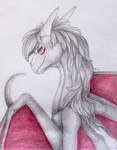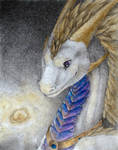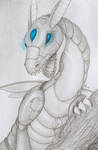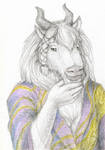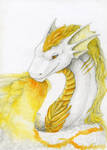 Traditional sketch, mainly as headshot, portrait or smaller part of character without any special background.
technique: graphite pencil / one color pencil
original size: ~ A6
time: ~ 1 hour
price: $4 (there may be additional an extra cost $1-2 for more complicated character)
surcharge: $1 for one/two extra color for small parts (last three examples)
shipping: $5 (worldwide registered mail)
I'm fine with drawing traditionall art without shipping - that means you will get "only" original print-sized scan.
Info about you
Sent here or to notes, depends on you

Your name/nickname I can call you with - this name/nick will be mentioned later in submissions too as customer, if not specified differently (or want to stay anonnymous)

Your e-mail where I can contact you - if not whole conversation wiil be there I can use it at least when the site where we were communicating is down etc.
Commission type - along Price list
Character(s) included - picture references strontly prefered (as english is not my native it may happen some missunderstading in too complicated description only), try to keep they number low or give me one main and others just for info. It's not able to draw along more then two references as there are usually too big differences between them.
Your wish - try to write me what you expect from me, link pictures similar type you like most etc.
Payment
... full price through PayPal before I start drawing. Just please wait until I accept your commission.
Slots

oh, you!

Sure, it's yours :3
As it's one more hour I'm not sure it'll be finished today but it should still be quick - portraits are relaxing