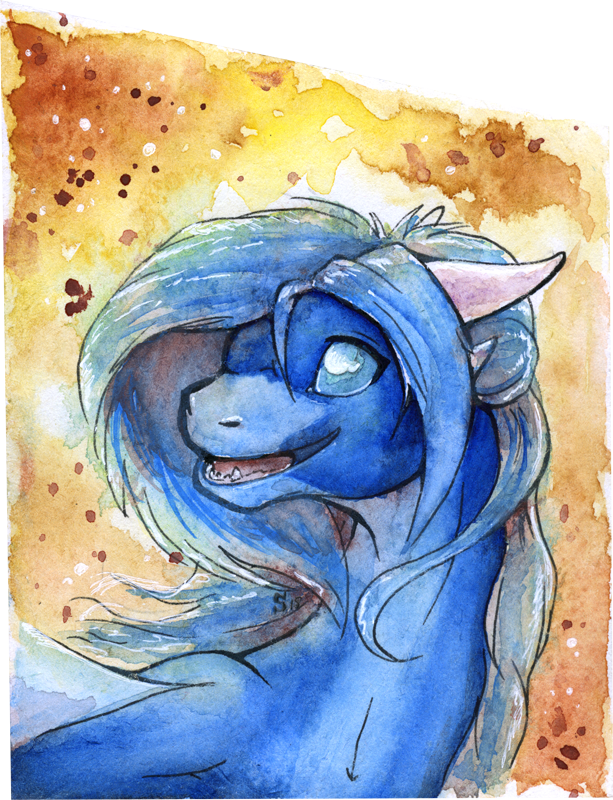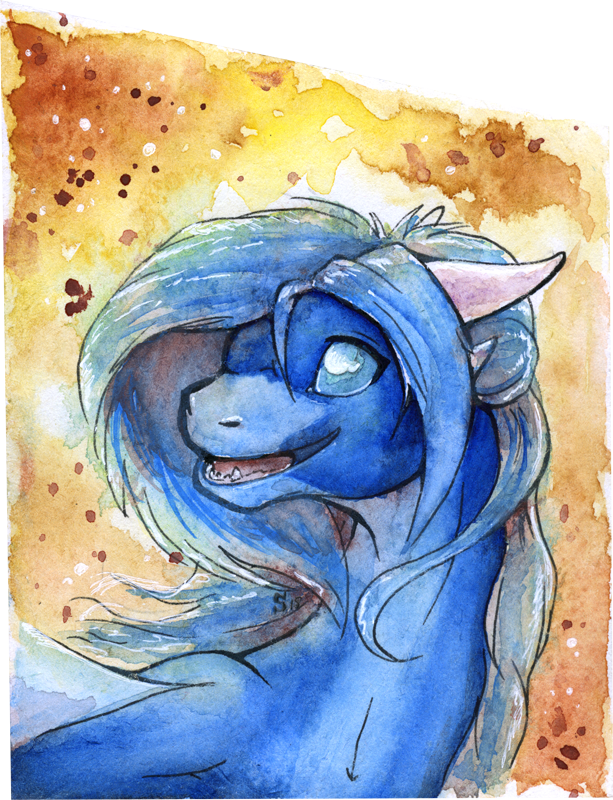 For some reason, I have sketchy times these days - I do draw and create but rarely anything finished what I feel worth publishing...

So at least something, I finally have good scan so I can show you some watercolors experiment. I adore those less detailed but more "living" styles of watercolor paintings but it's pretty difficult for me to work that way. I bought myself great new brush... BIG brush compared to others I have and tried working only with it. Still way too much layering here but I think this is good direction! :3
< more experiments
used: liners, watercolors, white gel pen
paper: regular drawing paper
size: +/- A6
time: ?
references: nope
(c) character belongs to me,
Samantha-dragon
(c) art belongs to me,
Samantha-dragon
, 2018