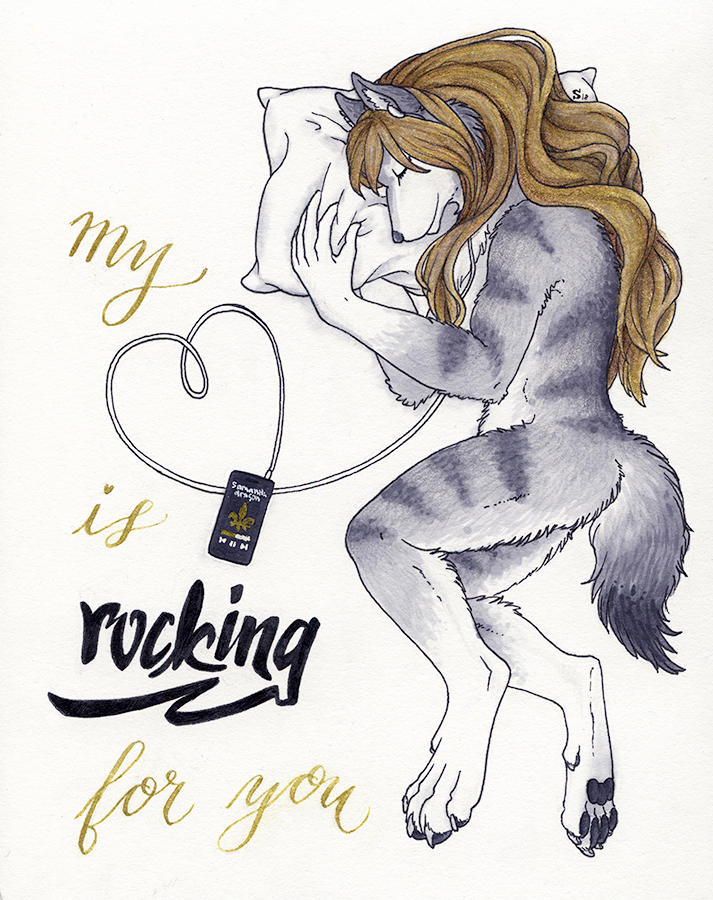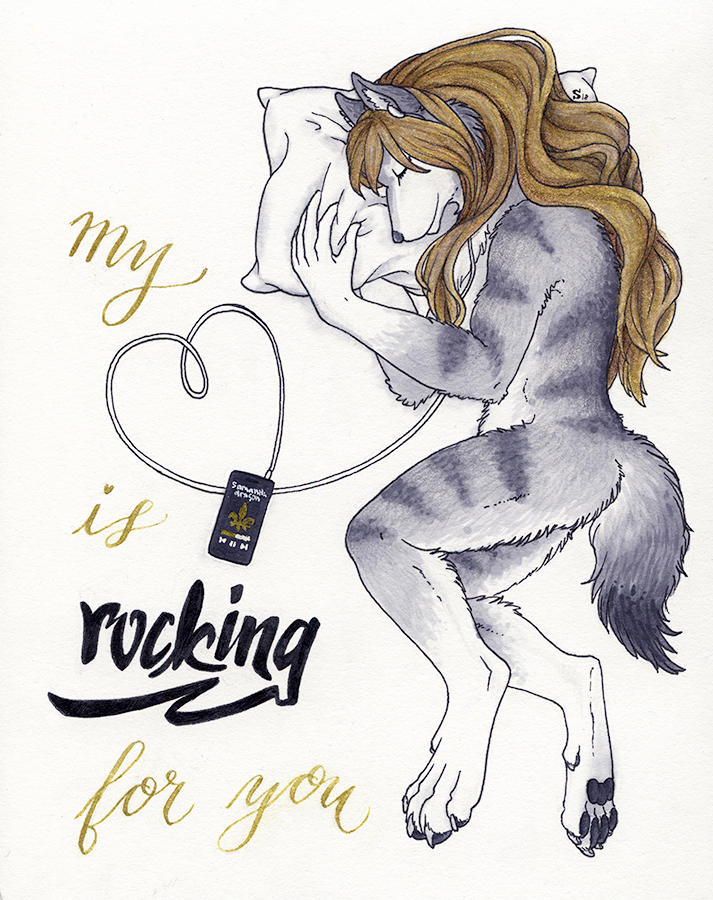 Last one sweet art of my characters apart from partner, Muriell. I'm not creating enough art with her, she is somehow sleeping beauty all the time

Also more tests of new drawing paper, this time with Copics and golden calligraphy. Golden looks pretty odd here, in person it's really metallics and shiny. Also, once again I tried to keep pallete very limited, just shades of gray/black with golden.

used: liner, gray Copic markers, dip pen, golden paint, few touches of color pencils and aquarell color pencils, white gel pen
paper: white drawing cardboard
size: A5
time: one afternoon in total
references: none


Previous set of Samantha and Dreit apart and Omega alone:
(c) character belongs to me, Samantha-dragon
(c) art belongs to me,
Samantha-dragon
, 2018

The real sleeping beauty right here

Reply

Looking very peaceful!

Reply

Reply

It's always wonderful to see art of Muriel! I love her and she is quite the beauty!! :> She looks very peaceful and hopefully having a nice dream! I love how you did her hair and fur! She is always very pretty and I love to see art of her!
The calligraphy looks very good and your copic skills are always impressive! Great work Sam! <3
Reply

"my love is also needs to get plugged in soon since the battery is at 9%"
Its a joke btw

I'm referring to the phone.
Reply

I got it xD My phone has low battery almost all the time, happily my love need "just" to be fed with regular meals

Reply