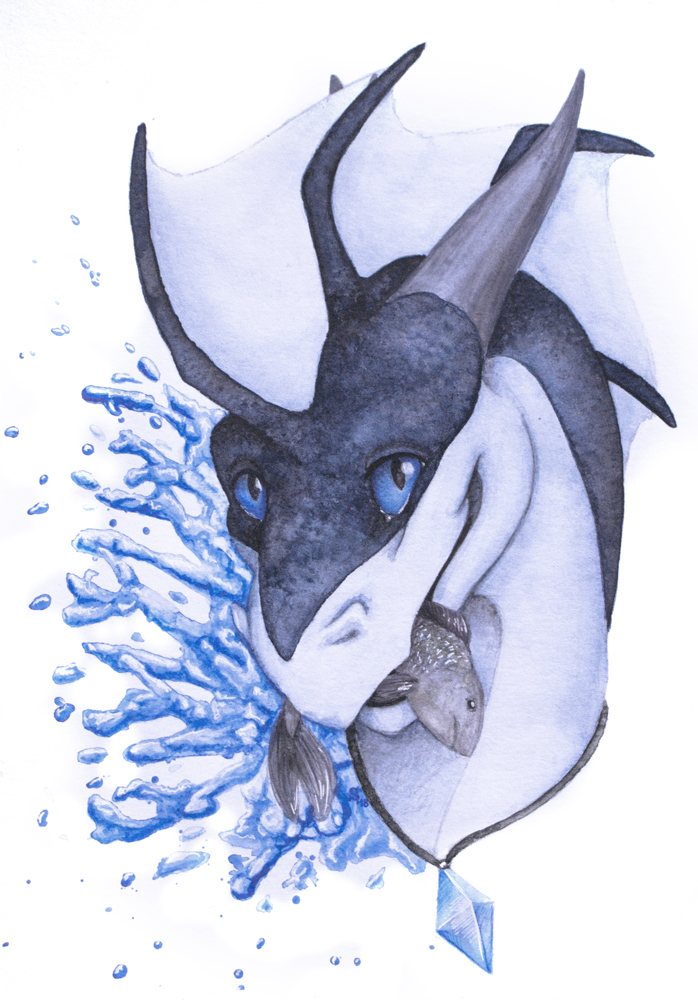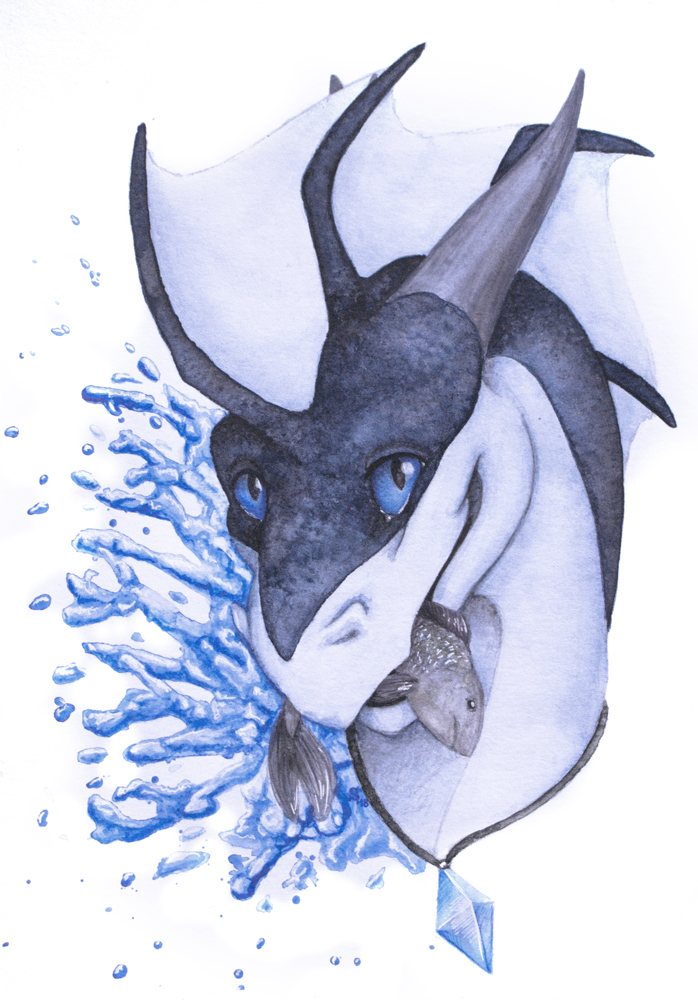 Yay, I had enough time and will to finish another picture today - this time it's dragon (after few non-dragon pictures) and it's birthday gift for
savrin330

. I'm so happy I managed to finish it on time!

Savrin is incredible active watcher of mine, great customer and after all that time I won't be afraid to call him to be our (yeah, mine and
Dreit
's) friend. So we wish you all the best, Sav! Happy birthday!


At start I was hoping to create some colored sketch but... you know me, I can't stop myself from making it even better and better, cleaning it and putting there even more details *facepaw* so it turned into full detail illustration

ASAP I will update it with better scan, not the best photo must be enought for now...
used: pencil, watercolors, white gel pen
paper: regular drawing carton
size: A5
time: ~ 3,5 hours
references: Clyde Nightwing reference sheet
(c) character (Clyde) belongs to savrin330
(c) art belongs to me,
Samantha-dragon
, 2018

This looks great! Amazing job and attention to detail!
Reply

Reply

I love the way you made him hold the fish, such a gentle looking guy!

Reply

**SCREAMING INTENSIFIES**
OHHHHHHHHHHHHHHHHHHHHHHH MYYYYYYYYYY GOOOOOOOOOOOODDDDDDDDDDDDDDDDDD!!!
THIS WAS ME WHEN I FIRST SAW THIS-
SO THIS WAS WHY YOU WERE ASKING ABOUT CLYDE YESTERDAY!!! OMG THIS IS SO GORGEOUS AND CLYDE LOOKS SO BEAUTIFUL IN YOUR STYLE AHHHHHHHHHHHHH!!
I AM SO SO HAPPY NOW!! THIS IS THE MOST AMAZING THING EVER!!! I LOVE THIS SO MUCH!!!
I LOVE HIS CUTE FACE AND HIS EXPRESSION TOO WHILE HOLDING THE FISH IN HIS MOUTH!!
THOSE BLUE EYES ARE SO BEAUTIFUL!! I LOVE HOW HIS MUZZLE LOOKS AND THE CREST LOOKS SO GOOD TOO!!!
HIS BLUE PENDANT IS SO GORGEOUS!! I LOVE THE WATER AS WELL!! IT MAKES IT LOOK LIKE HE JUST CAUGHT THE FISH RIGHT OUT OF THE WATER!!
I LOVE YOUR TRADITIONAL WORKS AND THIS IS SO BEAUTIFULLY PAINTED AND COLORED!!
I AM OVERJOYED AND GETTING ALL EMOTIONAL!! I WILL HAVE TO RETURN THE FAVOR IN JULY!! XD THANK YOU SO MUCH FOR THIS AMAZING GIFT!!
I would love it if you could send this to my home with the rest of my commissions when they are all finished.
Reply