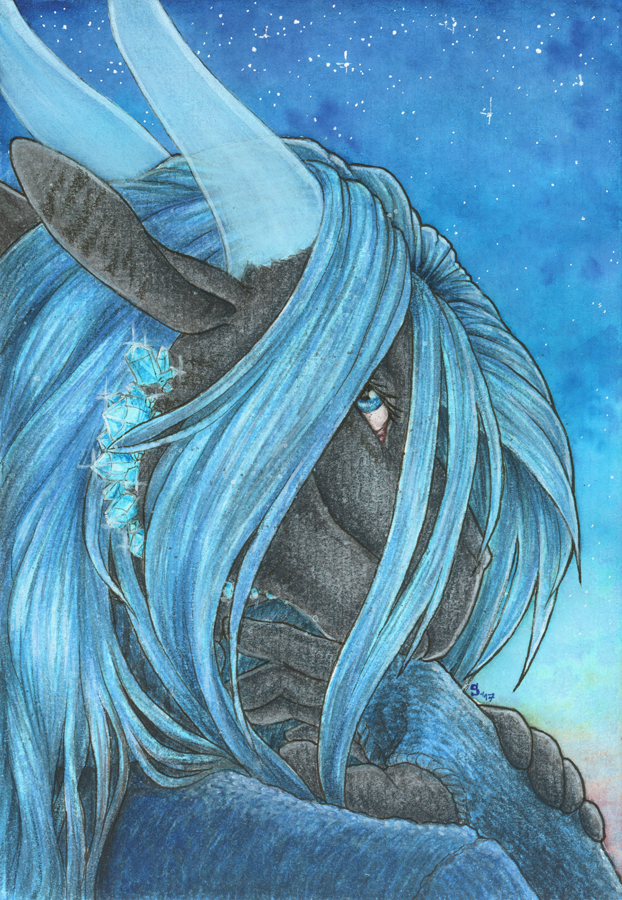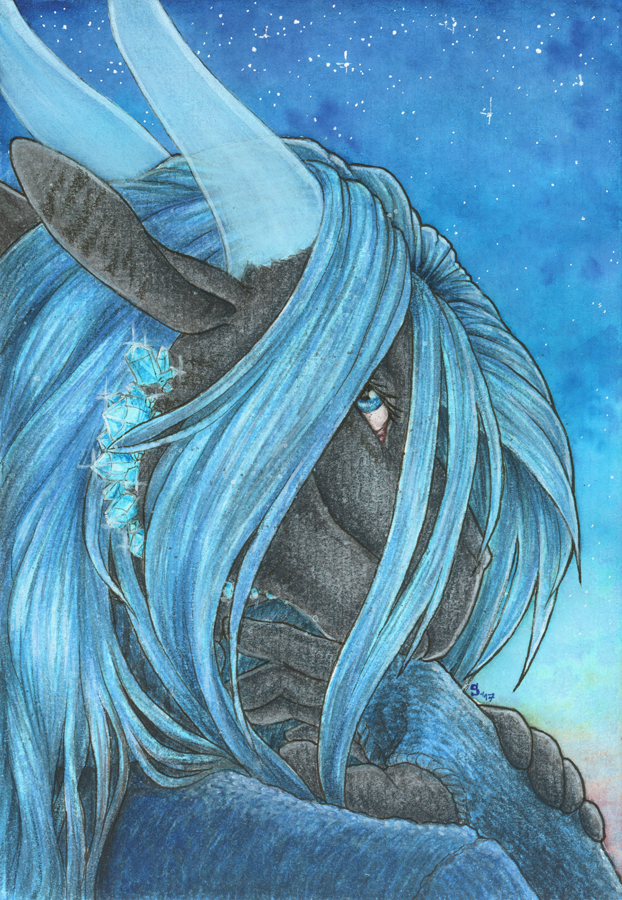 And finally another picture from me - dusted off my watercolors even more and tried detailed portrait on A6 sized paper. The worst part was making good scan with at least similar shade of blues I used to paint original... in real it's WAY more vibrant and more turquise instead of purplish x.x This is the best I could do... used all scanners, cameras and even phone cameras I had around me.
Well, enough of that

I hope you will like this picture as well as the character - it's new girl I was working on to create last months, her name is Christy. Details about her I will tell you at finished reference sheet

But now, curious question -
would you be interested in commission slots like this?
And if so,
what price would be fine for you to pay?
I'm working on setting my price list and curious about your interest

Or you can vote here in poll:
samantha-dragon.deviantart.com…
used: liners, watercolors, white gouache, color pencils
paper: warm Conqueror
size: 10,5×14,8 cm (A6)
references: nope
(c) character belongs to me now
(c) art belongs to me,
Samantha-dragon
, 2018