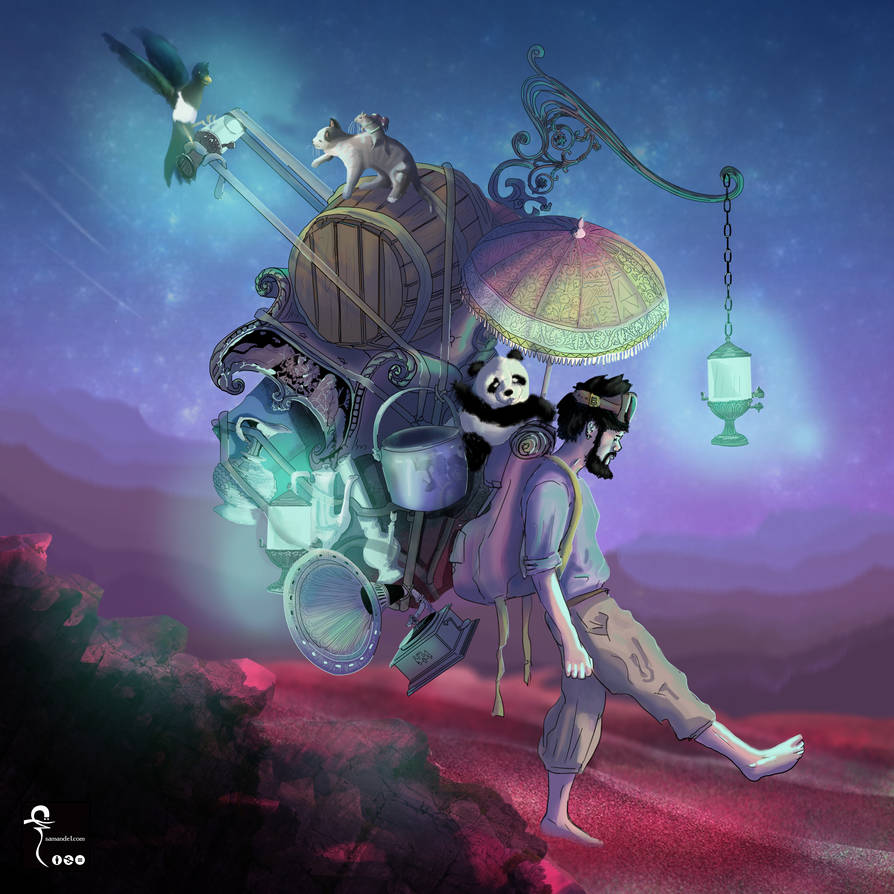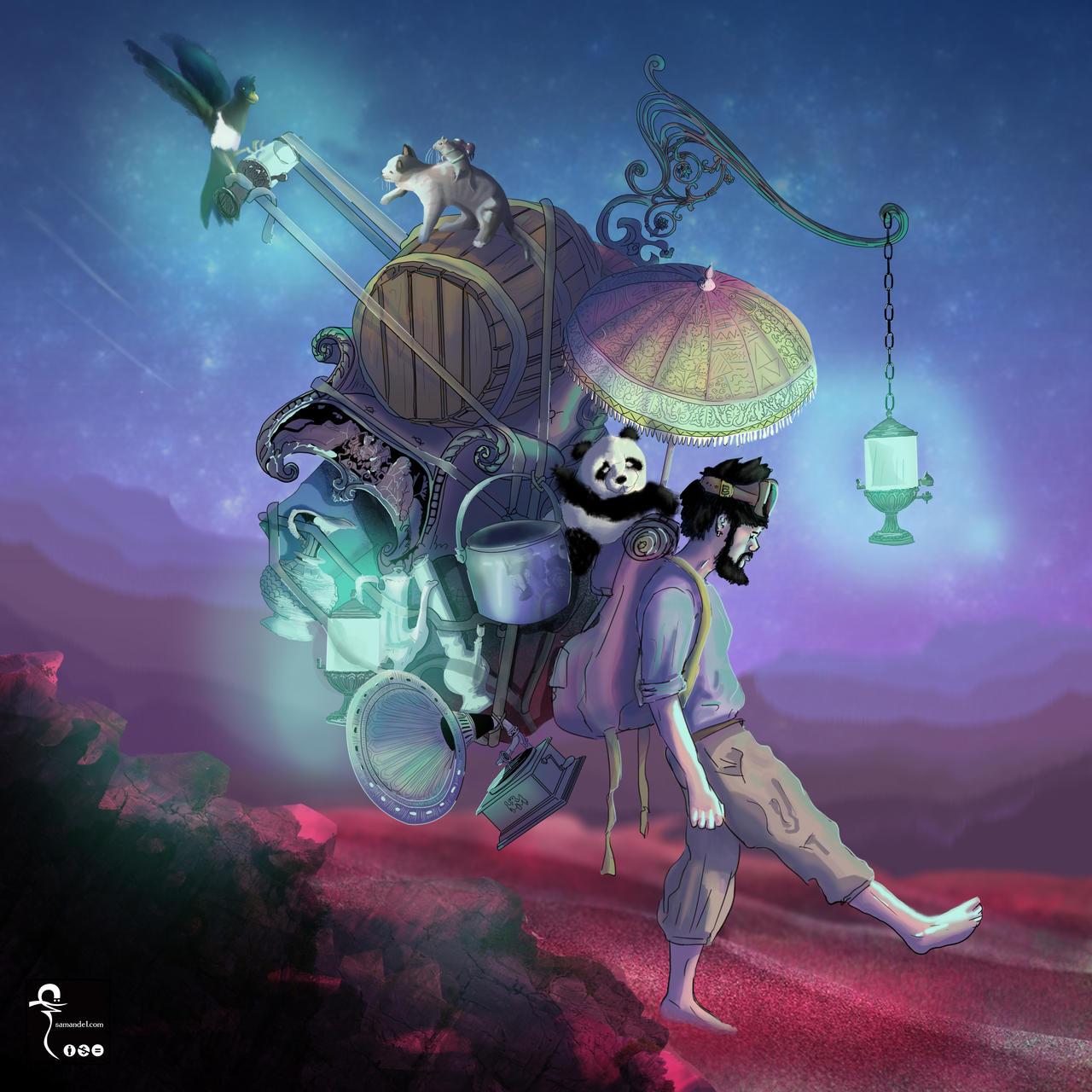 Proud of this illustration. It's me, my essential living objects, my life. For my "panda".
If you like it, add a star, then visit relative blog's page
www.samandel.com/blog/archives…
and share it, like it, enjoy it!!
---
Particolarmente fiero di questa mia ultima illustrazione. È praticamente me, i miei oggetti vitali indispensabili, la mia vita. Dedicata al mio "panda".
Se ti piace, aggiungi una stellina, poi visita la relativa pagina del blog
www.samandel.com/blog/archives…
e condividi, aggiungi like, paréa.

Reply

Bello mi piace come immagine, l'unico particolare è che mi sembra che gli animali come i gatti siano un po' in contrasto (come stile) con gli altri oggetti tipo il barile.
per il resto è molto bello, Ciaoo

Reply

ciao! siccome non sei il primo (la prima?) che me lo dice, e siccome anche a me dava un po' fastidio l'effetto, alla fine ho deciso di fare qualche modifica. "purtroppo" gli animali rientrano in una scelta stilistica ben precisa, cioè quella di colorare senza bordi, il che gli dà un po' un effetto più "realistico", ma a questa cosa non voglio rinunciare.
ti ringrazio davvero tanto per la critica!!!

Reply

hmm io mi ritrovo solitamente a disegnare personaggi antropomorfi che so che non è la stessa cosa però ammetto che la questione del pelo è un grattacapo, io ho scelto inizialmente di ripassare in modo sottile il pelo ma alla fine era uscita una cosa fifty fifty, alla fine ho optato per tenere il tratto solito (evidenziando ogni tanto dei peli) ma questo perché negli antropomorfi i vestiti cozzavano un po'.
Per te farei un tentativo di contorno sottile però se hai scelto quello stile fai te, io di solito per il pelo faccio più o meno come i capelli, intendo ciuffetti e non a tratto lineare.
Ciaoo

Reply