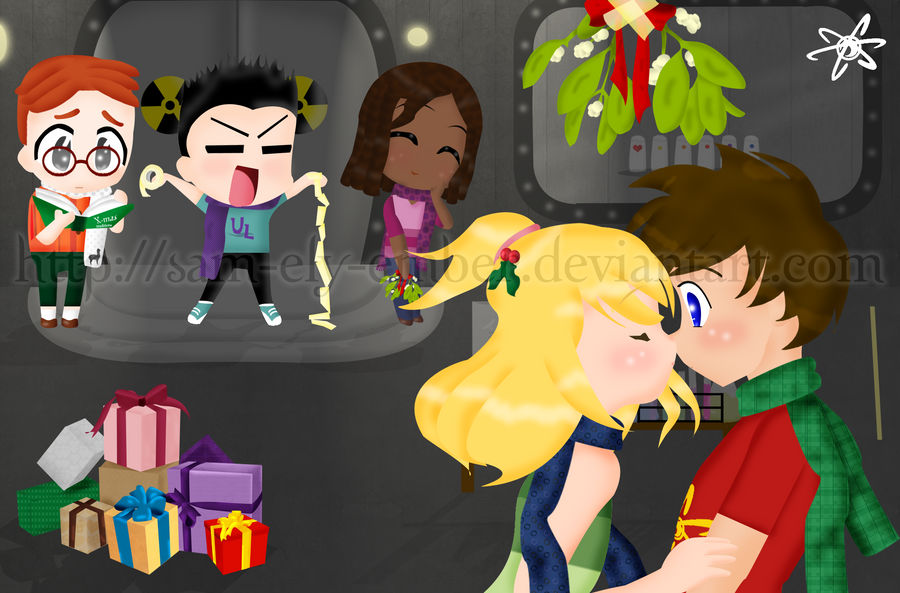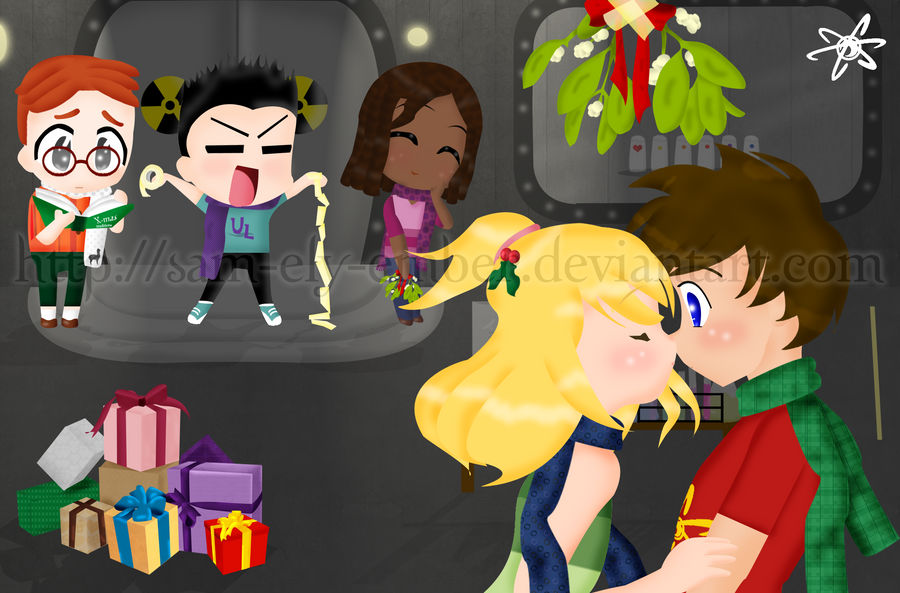 Watch
キス - キス plot (:
-----
Libby:
You got him, girl!
Sheen:
Adhesive revenge!!! >o<
Carl:
Christ-mas tra-di-tions. Oh here it is! Mistletoe.
-----
Download for lager larger and complete version!, please.

(2000 x 1316 px.)
-----
It is finally done!!





キス -> Japanese for Kiss :3

---

Edit
OMG I won! 8D
TTwTT first time I win something!! yay, JN to the rescue :3

end edit

----

My entry for

's X-mas contest!
It took me a whole week TTwTT and it was NOT easy to make.
But I'm so proud of myself with this thing, the best vector I've done so far .w.

About the vector:

-Plot: Because I love the plots, specially evil ones, and this seems to be a very evil but rewarding one.
-Kiss: Because I'm a romantic writer/artist.
-JC: Because is my favorite couple, duh


-Sheen, Carl and Libby on the background: Because...I dunno, I love to see all of them together :3
-Where's Goddard?: I tried, I really tried but Goddard just...didn't come out u.u

----

I want to win the contest! 8D but let's see what happens :3
(I've participated in two different contest for DP and I won none...maybe JN is my salvation! 8D)

Hope you like it :3

Merry X-mas, everyone!



Bases by: ~ChaosSoda ([link]) and ~kurokatana ([link])
Characters: Those crazy guys from DNA and Nick
Vector/Concept/Art: Meh :3

-----