THE STOCK RULES =
salsolastock.deviantart.com
We hereby grant permission to all DeviantART-ists to use our stock in their DeviantART prints.
BlindHorse

WeeLittleSoul

_________________________________________________________________
I See You!
A co-worker recently talked

blndhrse
into buying the Orange Box so that he could play Team Fortress 2 online. The box, for those that don't know, is a combo pack of games. Besides TF2, it also contains a few installments of Half-Life and a little game called Portal.
For my part, I've never been a big fan of shooter games, especially those that elicit sentences like, "Lookout for the brain suckers!" or "Oh, that's MY blood on the wall." Nice.
But that other little game on there, Portal, OMG that was fun. Figuring out the puzzles was interesting, but the real genius is the computer personalities and the dark/sarcastic humor throughout. The folks at Valve really had a good time making this one, and they passed that on. What's even better is that they are currently working on Portal 2. But I really don't recommend you play this game, so just forget I said anything. Really, it's not worth your time. Do you think I'm trying to trick you with reverse psychology? Seriously now...
So, anyway, here is a Portal feature for your viewing entertainment. Cake and grief counseling will be available at the conclusion of the feature. Thank you for helping us help you help us all.
Cheers,

weelittlesoul
______________________________________
From the game...
:thumb70837379: :thumb71835781: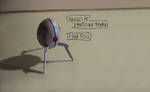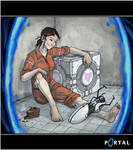 :thumb81587151: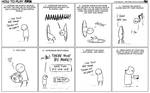 :thumb75601863:
Other Portals...
:thumb89175077: :thumb98049474: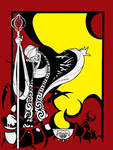 :thumb104165677: :thumb22914845:
:thumb93243048: :thumb18021413: