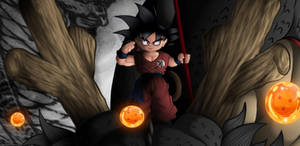 Basic
Basic access for everyone. To support me 😉 Promotion on commissions.
---

Description
In between doing my more serious pieces I like to play around with 'fun' images, so I did three fast images based on MARVEL characters but in my own little world.
This one, I aimed for a more loose feel, very scratchy, messy look in the details and the environment. I wanted THOR to get his hands drty, to lose his temper and inact vengence on a vicious level.
REDSKULL
[link]
APOCALYPSE
[link]
Image size
968x1200px 284.95 KB

Oh, flower like happy feelings go around and inside my head about this piece,
I like it very much, keep up with the good motion and vibration.