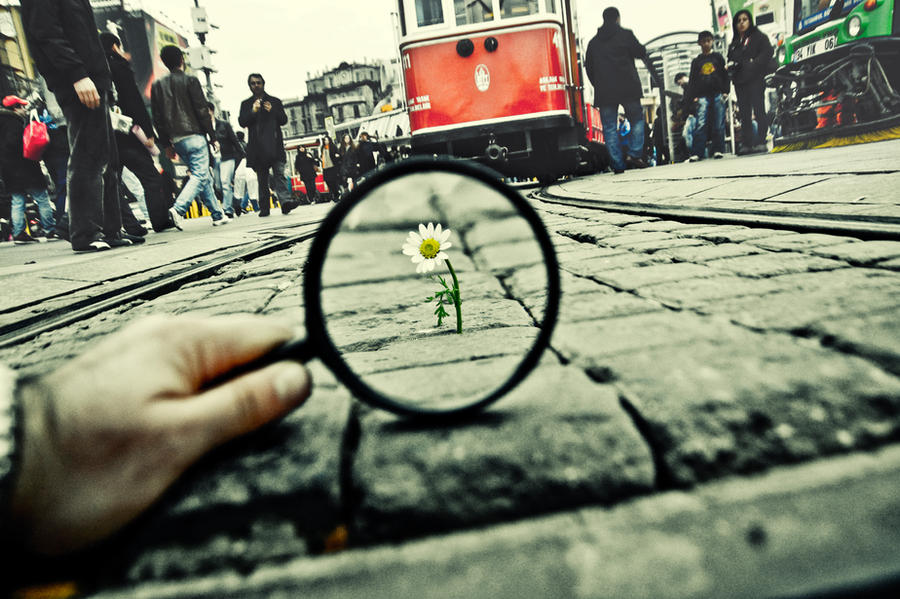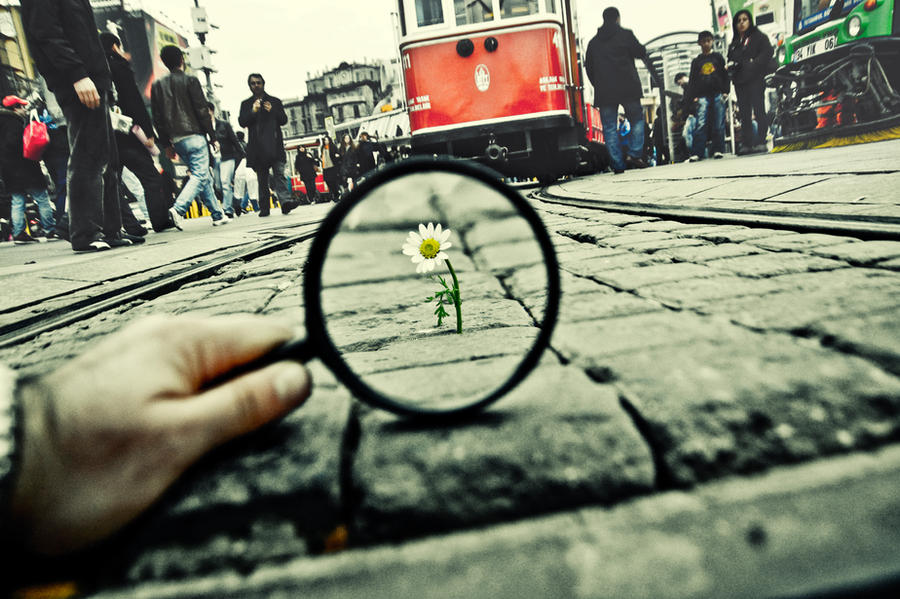 Hurriyet.com.tr Kültür Sanat ve British Council (İngiltere Büyükelçiliği Kültür Müsteşarlığı) ortaklığıyla ‎"İKLİM DEĞİŞİKLİĞİNİ YAKALA" FOTOĞRAF YARIŞMASI SERBEST KATEGORİ BİRİNCİLİĞİ VE HALK OYLAMASI BİRİNCİLİĞİ
[link]
Daily Deviation
Given 2010-05-05
99- Magnifying Glass... VIII
by =
salihagir
is a truly creative piece which seems to have a touch of magic in the way that it has turned the almost mundane into a wonderful piece of art. Of course there is also the fact that, as the suggester said, "Aww thats so freaking adorable!" (
Suggested by mintyy and Featured by Shalora
)
I think this is a brilliant piece. It shows magic in a bustling city in the form of a small flower that still hasn't been crushed by the rush around it. I also love how, to get this, you got in the path of a street car. It conveys a passion for your art, and gives new meaning to "Stop and smell the roses.". The angling may be a bit much. The color is great, how it's not black and white, but everything else is sort of grey-tinted. It gives the subject more focus. All in all a wonderful job!
The Artist thought this was FAIR
17 out of 18 deviants thought this was fair.