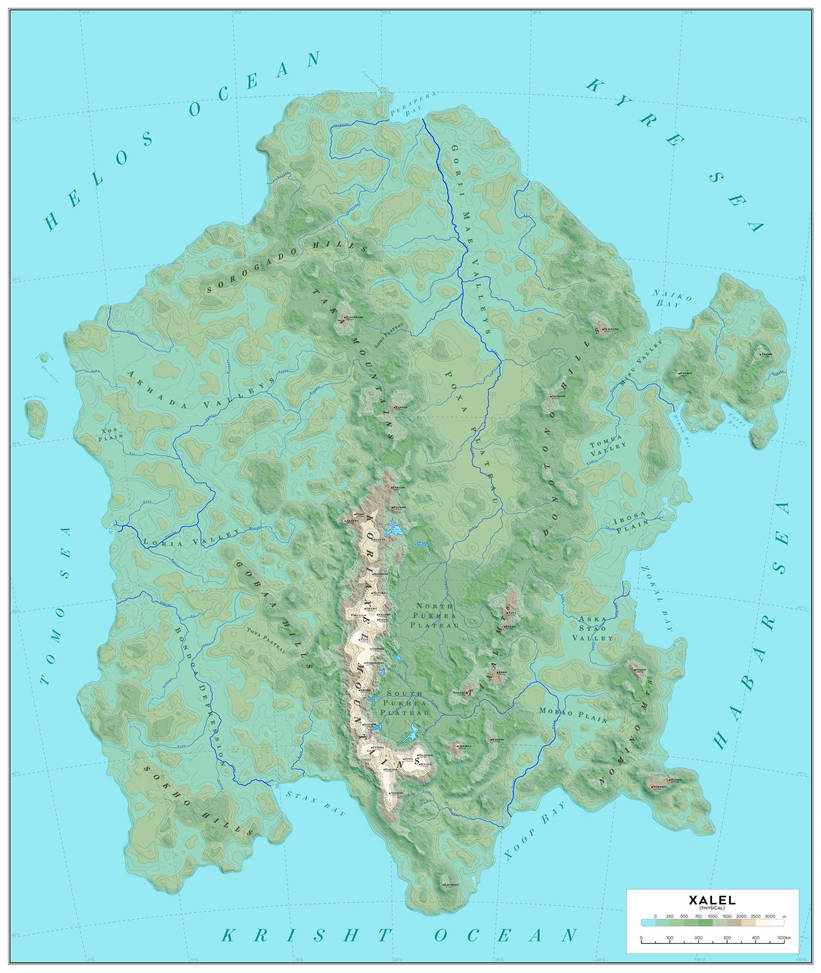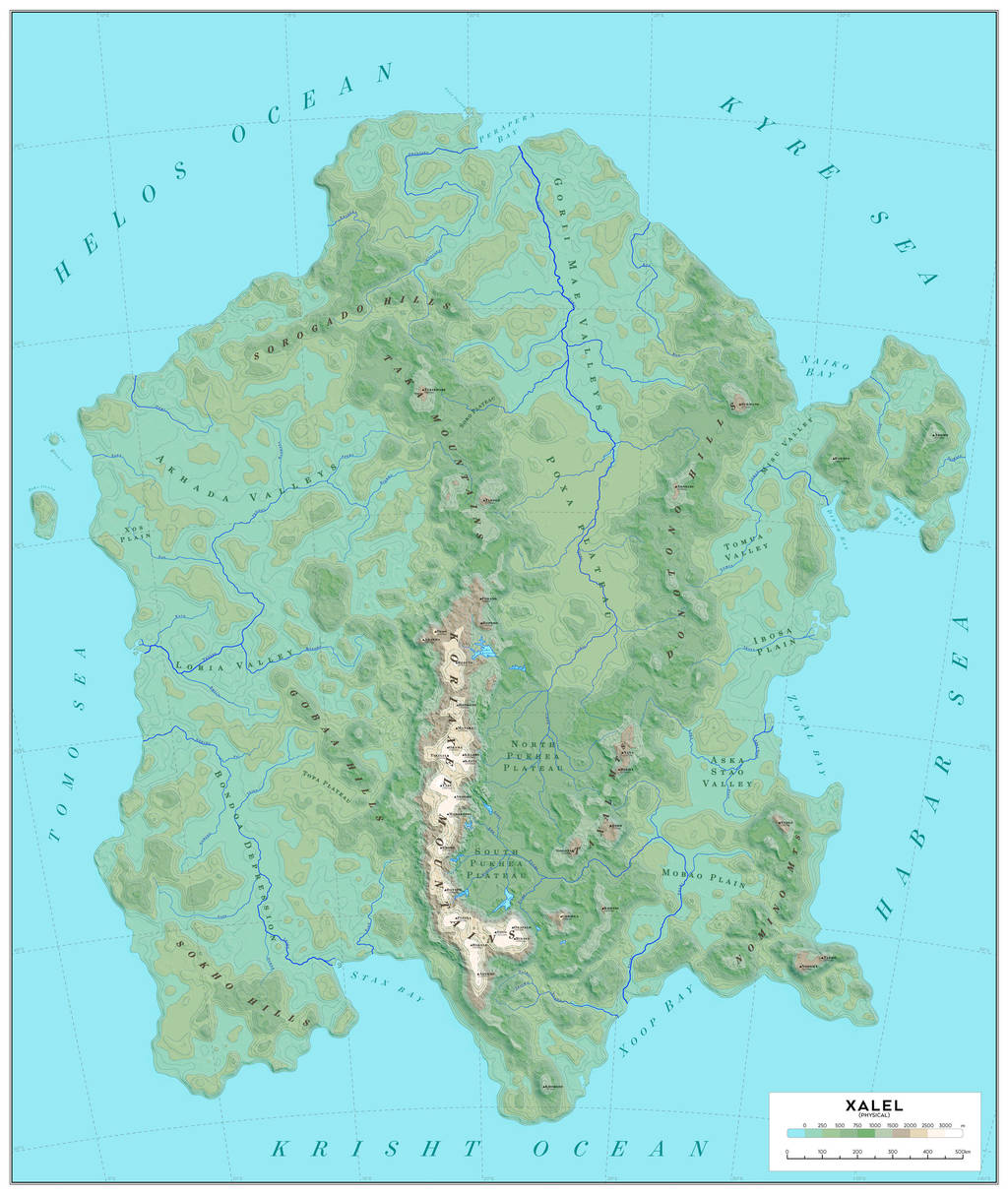 This time I've made the physical map of Xalel.
Xalel along with Krok and the island of Gae form of the continent of Trogo. It is situated in the southern hemisphere of the planet Evol.

I've tried a new way for physical maps here, where I put a 3D effect for the elevations along with the colored layers. Tell me what do you think.

nice stuff - how did you do the 3D effect on this?
Reply

I make the black and white height map in Wilbur and there I take the 'grayscale light' texture. Then I make the colored layers height map in Photoshop and after I put the 'grayscale light' over it with a 'soft light' layer mode.
Reply

Very nice. How did you do the "3D effect"
Reply

Thank you! First I make the height map in black and white, then go to Wilbur and there I select the 'light texture'. I go back to Photoshop and make the colored height layers and contour lines, and when finished I put the light texture over as a 'soft lightning' layer.
Reply

Excellent work with the topography and showing the elevations
Reply