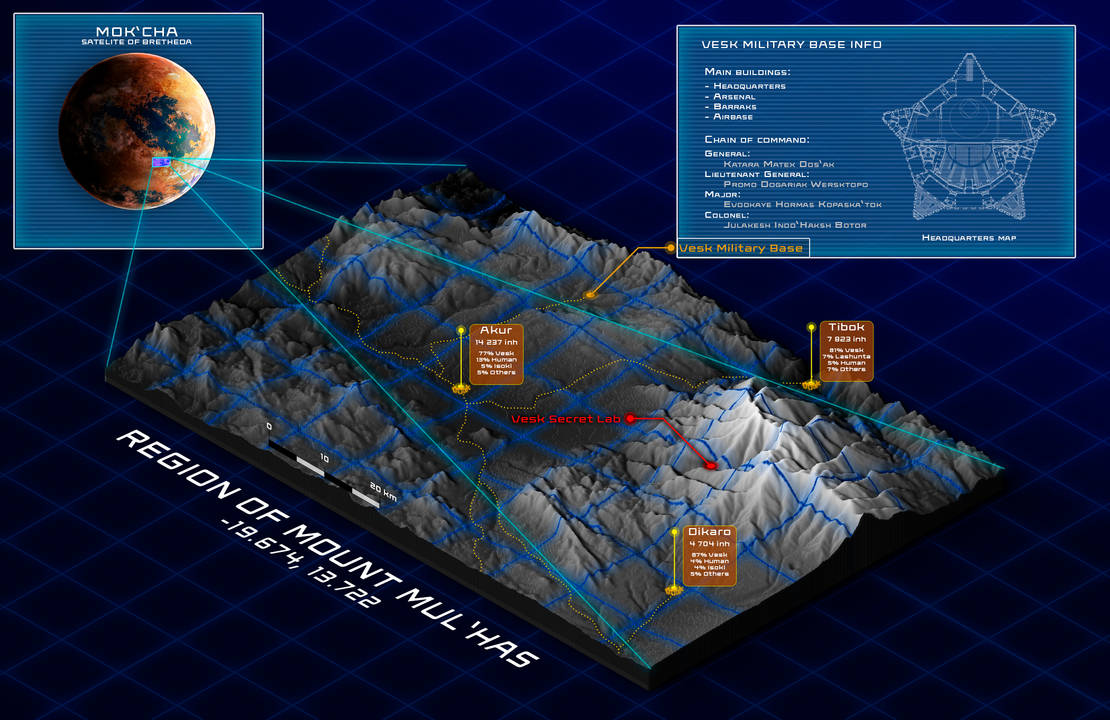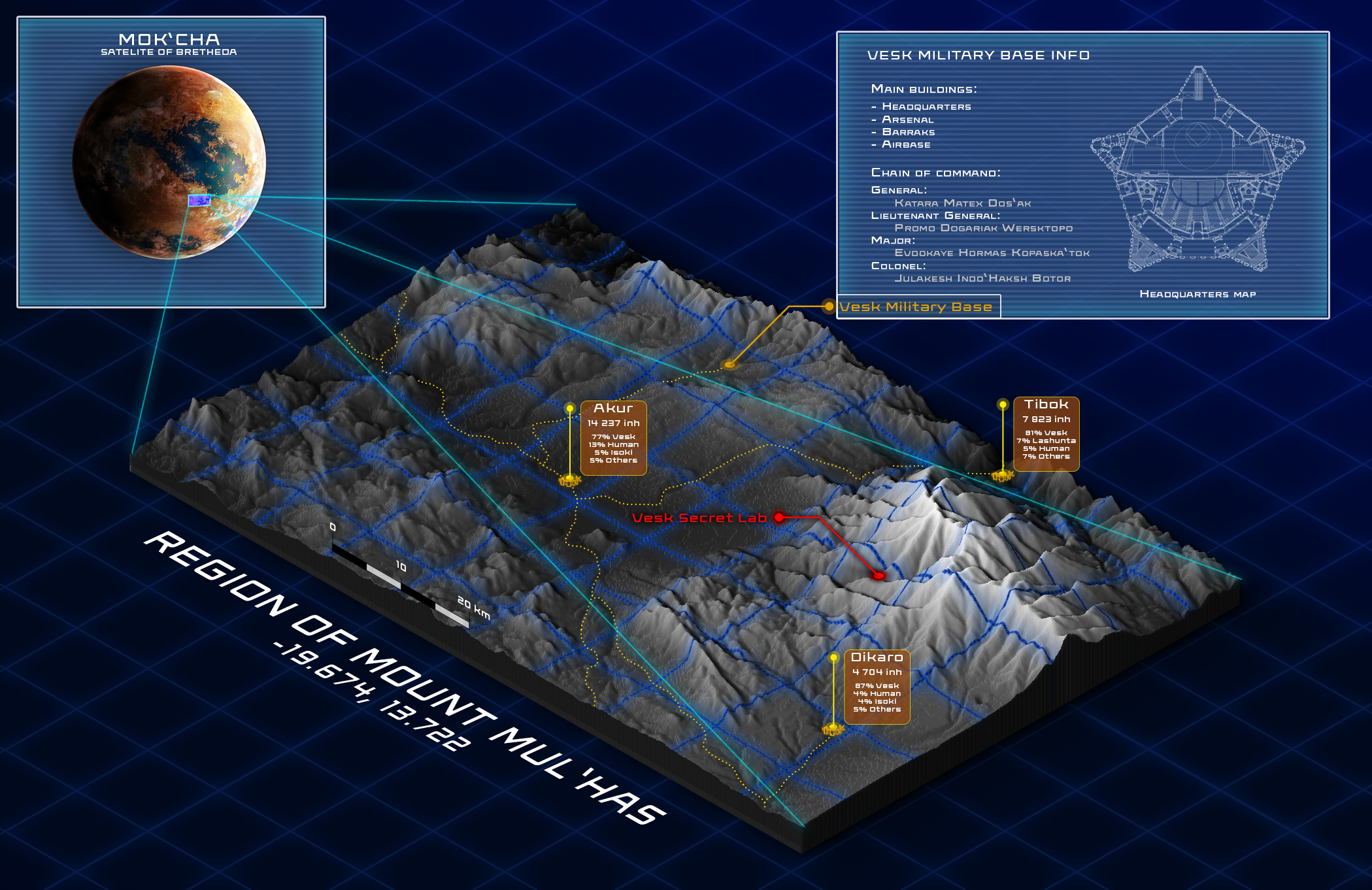 Watch
Mok'cha is a moon of the planet Bretheda were lately some ships have disappeared near the region of Mount Mul'has. This region has been colonized by Vesks, and is known that they have a military base there. The Starfinder Society knows that in a cave in the Mt. Mul'has a secret laboratory is located. Moreover, a high official of the military base has been missing.

We don't know if the disappeared ships and the missing official are related, but the Major Borake Distak Kosh from Akur has asked for help. May the stars guide you, Starfinders!

Omg this is fantastic, you should make a Tutorial how to make this ** How long do you need per pic?
Reply

Thank you! It depends mainly on the texture over the map. For the base I need a hightmap and the plugin makes the 3D map itself in 2min. Then I make the texture. In this case I didn't make any texture because I wanted a raw style and this pic took me about 1h.
Reply

Did u make the plugin or is it for free somewhere?
Reply

No, I didn't make it. I found it by chance because it was already installed on the pc at work. It's not free, but you can find it here:
www.3d-map-generator.com/3d-ma…
Reply

How do you make those maps? With a 3d program or only painting?
Reply