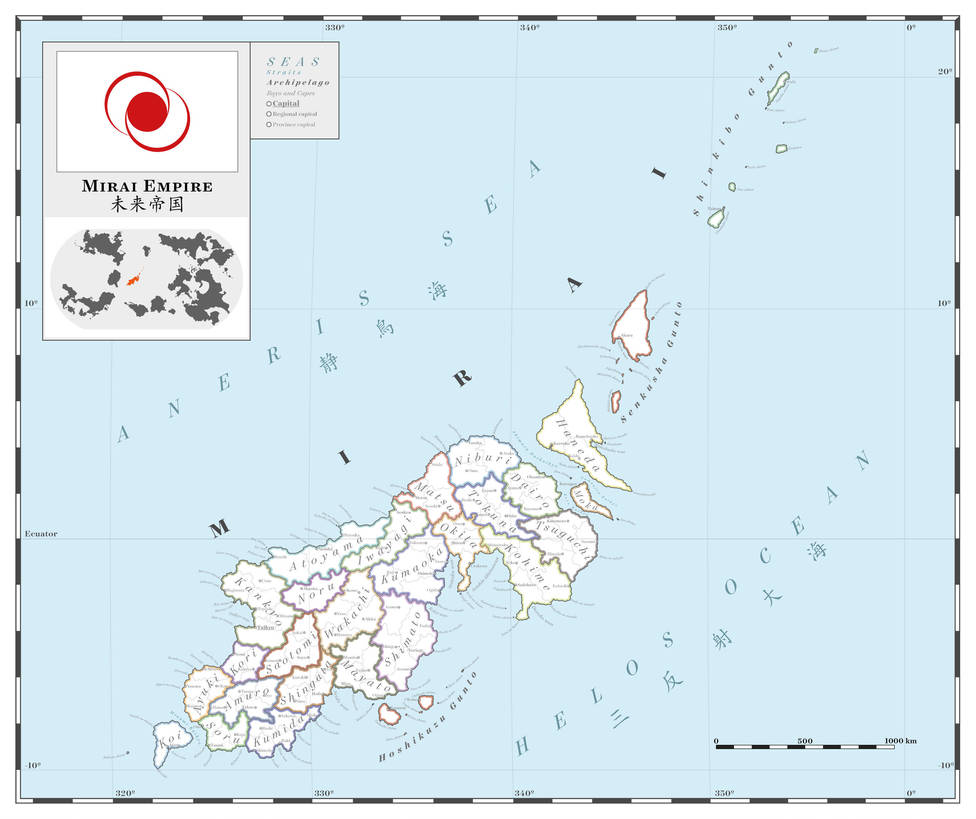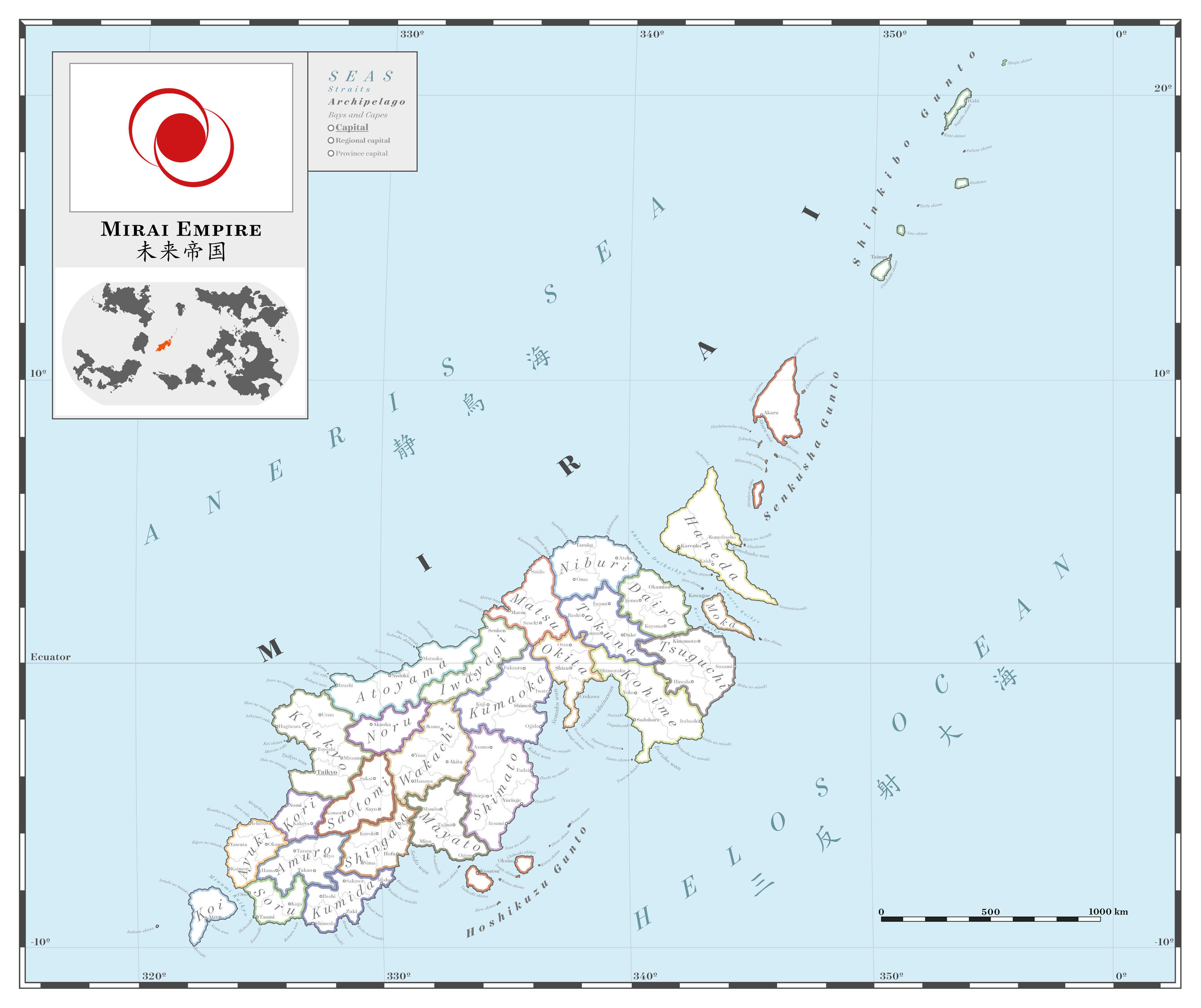 I've been a little busy lately, but I wanted to do a nice map because I've reached 100 watchers. I really appreciate you guys watching me and this is for you all.
In the world of Evol, the one I made up long time ago, there is an empire called Mirai. As I am a big fan of the Japanese culture, I wanted to do a country based on Japan. I hope you like it.
Here the flag:
Flag of the Mirai empire
Here the satellite map:
Satellite map of Mirai

I love this so much

Reply

i love it

Reply

Reply

Reply

Well, I guess it might be considered this way. (I've just learned the meaning of 'expy', lol)
Reply

The map is fantastic, but I love especially the symbol on the flag ** Really nice!
Reply