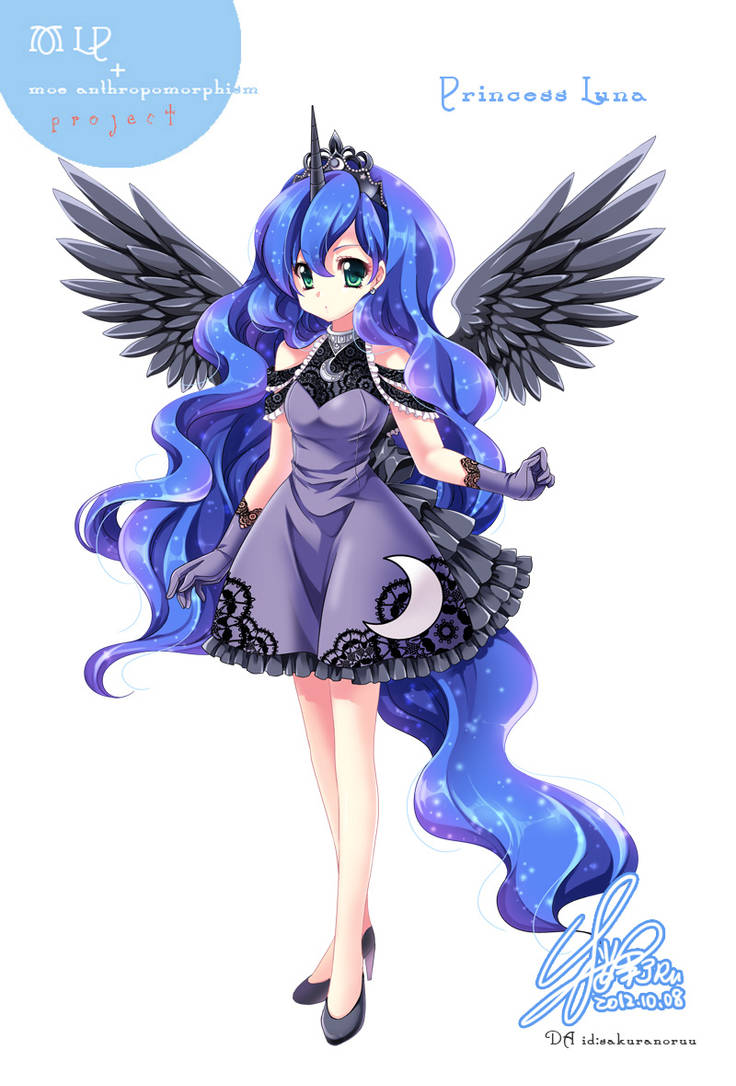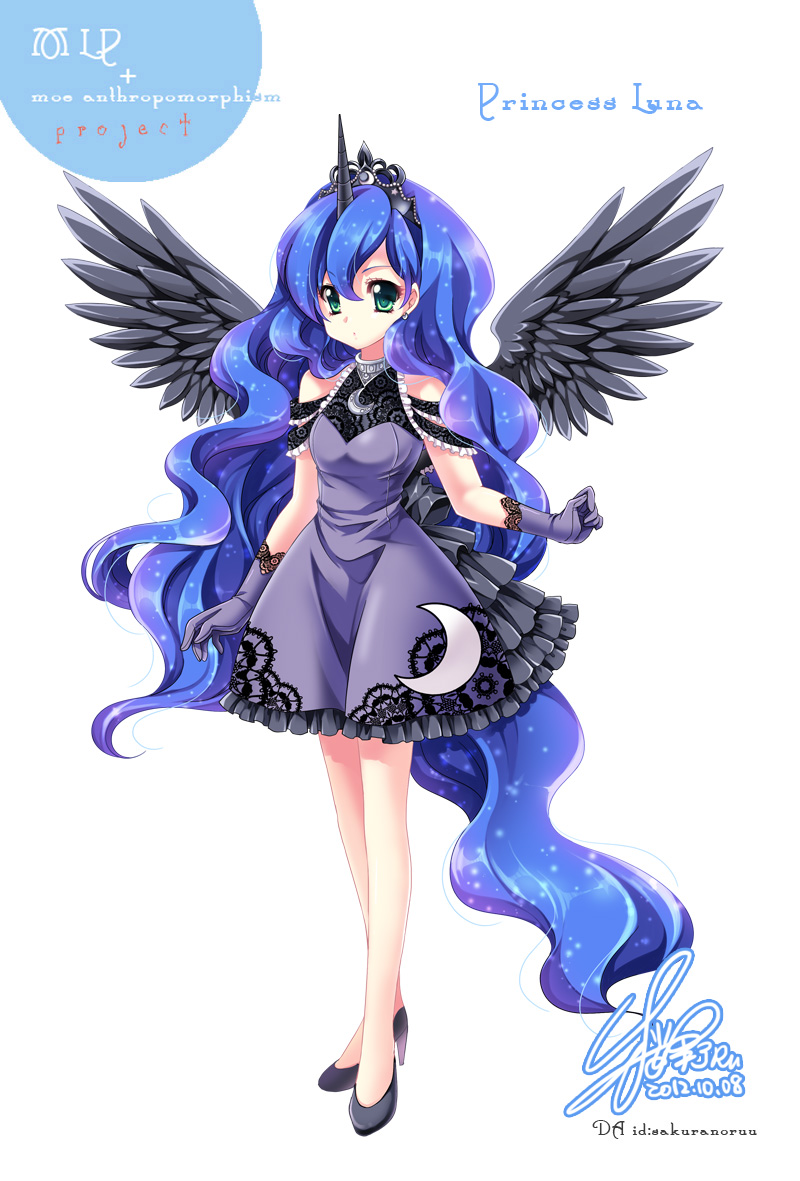 News:
Sorry that I mistakenly treat "Tsundere" as "Yandere" when looking for the dictionary.
She should be a Tsundere instead, NOT Yandere!!
We are very sorry for causing any confusion....QAQ....
The Eighth Character of 「MLP + moe anthropomorphism」 project : Princess Luna
Kind:Alicorn
Princess Luna - who everyone's looking forward to
She seems a bit smaller than Celestia.
I always think that she will be just lovely if she is a little sister.
Having a snow-white pale skin decorated by a black dark dress,
just like a lustrous moon in the dark sky.
I think if she is anthropomorphized, she will be a Tsundere!
"Tsundere" in Wikipedia:
[link]
I hope this setting will not make you too disappointed.
I plan to draw the Luna version of the Nightmare Moon when I am free.
Sorry to keeping you waiting again.